Four candidates have filed for the special election for the vacant East District seat on the Brooklyn Park City Council.
The four candidates are Abraham Bah, Benjamin Osemenam, Xp Lee and LaDawn Severin.
Bah did not return a voter's guide to the Sun Post before press time.
Absentee voting opened Dec. 27. In-person absentee voting will be offered from 8 a.m. to 4:30 p.m. Monday through Friday at City Hall, 5200 85th Ave. N.
Application forms for absentee ballots are available at City Hall and on the city's website. To have an absentee ballot application mailed to you, call 763-493-8119 or 763-493-8180.
Once completed, return your signed absentee ballot to Hennepin County by mailing it to the Hennepin County Government Center, at 300 S. St. MC 012; Minneapolis, MN 55487-0012, or by emailing it to hc.vote@hennepin.us.
Direct balloting will begin Feb. 1. In-person absentee voting will close at 5 p.m. Feb. 7.
The seat was previously occupied by Lisa Jacobson, who was elected mayor following the resignation of Jeff Lunde, who now sits on the Hennepin County Board of Commissioners.
Xp Lee
Address: 8815 Windsor Terrace
Education: Bachelor's degree
Occupation: Senior health program representative
Community involvement: Planning Commissioner - East District; Police and Racial Justice Committee and Evaluation Subcommittee member; Fire Department strategic planning member; Tater Daze planning member; Minnesota Community Assembly participant; Hmong 18 Council Gender Equity Task Force
How can the Brooklyn Park City Council assist in improving police relations and address the larger issue of systemic racism?
The council must work with city staff and police leadership more intentionally to continuously improve strategic training and service delivery. Community engagement alone is not enough. Genuine commitment to our shared values and goals must permeate the department from policy to patrol.
On the other hand, as an elected official, I'll do my part to engage with residents to uplift our peace officers and the courageous work that they do everyday while also working with community members and police to fill in crime prevention gaps at the neighborhood level.
The broader work of addressing systemic racism starts within city hall and I'm proud that the hard work is already underway. From Intercultural Development Inventory assessments, and conversations, to creating and hiring our first-ever Racial Equity, Diversity and Inclusion manager, the city is taking the necessary steps to establish a foundation upon which systemic changes can be made and held accountable internally, and then externally. As councilmember, I'll champion this work while addressing other discrimination, explicit or implicit.
What are your stances on the Highway 252 freeway conversion project and the Bottineau Blue Line light rail extension project?
I support both projects. Each has its own set of benefits and, yes, risks. That's why we need to engage residents early and often! With community input we'll mitigate the risks as much as possible, and build infrastructure that'll complement and enhance community rather than detract from it.
Brooklyn Park is the fourth largest city in the metro at 86,000 people strong – that's 14.1% growth from 2010 to 2020. Best part is we still have room to grow! With four major highways, we're a gateway to the northwest suburbs and we must work with each other to strike the right balance between coming industrial and residential opportunities. We're in a rising tide, so rise with me to meet tomorrow's challenges today and let's keep uplifting and moving Brooklyn Park forward, TOGETHER!

LaDawn Severin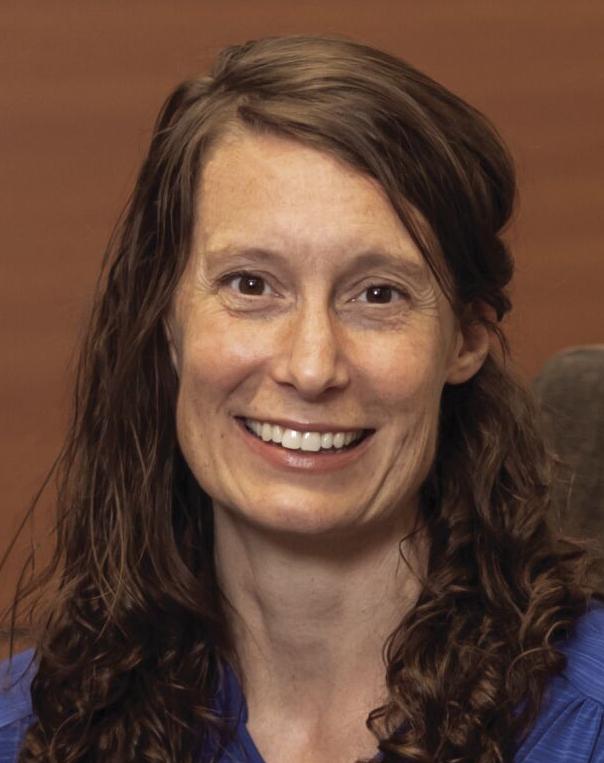 Address: 3717 Dunbar Knoll
Education: Bachelor's Degrees in Communications and Geography, emphasis on City Planning
Community involvement: I volunteer at the kids' schools and Revive Church, am self-employed here, shop here, and our kids have attended school, community ed activities and work (eldest child) here.
How can the Brooklyn Park City Council assist in improving police relations and address the larger issue of systemic racism?
Let's improve police relations by encouraging cooperation. Police Chief Enevoldsen's team keeps transparent, careful records, evidenced by online maps and charts. This year, Brooklyn Park officers had 61,000+ calls. Only about 70 of those encounters involved civilians who were resistant. The vast majority of our residents are cooperating with law enforcement. Highlighting these stats, shop-with-a-cop activities, school speakers and even interviewing officers who have persevered in the profession or those who have retired early would foster understanding. Enevoldsen, like many police chiefs, is understaffed. We've perseverated upon the misactions of two officers over the last 19 months. We must stop vilifying thousands of officers due to the actions of two, lest we further decimate our ranks. The term "systemic racism" is based upon the same faulty premise. The sins of racist individuals and wicked small groups like white supremacists are taken as "evidence" of "systemic" racism. This inaccurate conclusion undercuts the countless decent, daily interactions between people of all ethnicities throughout our city.
What are your stances on the Highway 252 freeway conversion project and the Bottineau Blue Line light rail extension project?
If residents vote for the 252 conversion project, I'm in favor. We'd need to publicize the ramifications and timeframe prior to voting. I'd push for leaving the surface of 252 intact by replacing the intersections with six bridges. This three mile corridor is helpful even in its current state. If the vote failed, we could adjust stoplight timing to improve flow. Metro Transit seeks feedback at BlueLineExt.org regarding the project. Four Brooklyn Park stations are proposed along West Broadway at Brooklyn Boulevard, 85th, 93rd and Oak Grove Parkway. My stance revolves around how utilized it will be. I see driveways full of cars and wonder how many will use the route. Do stations match their desired destinations? Bus lines will need to feed the stations. Would a repetitive on-the-hour intracity bus route be more useful?

Benjamin Osemenam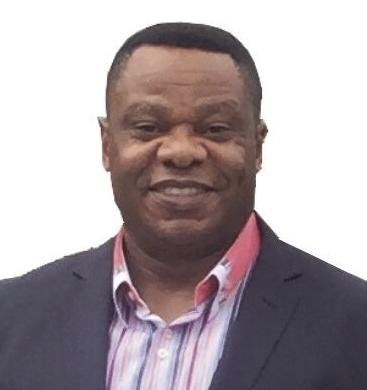 Address: 2200 Pearson Pkwy.
Education: Infrastructure system engineering and management
Occupation: Civil engineer, registered professional traffic operation engineer
Community involvement: Board of Trustee at St. Alphonsus Catholic Church; former President of the Association of Nigerian Engineers, Minnesota; volunteer at Caring and Sharing Hands; volunteer at Dorothy Day Food Bank
How can the Brooklyn Park City Council assist in improving police relations and address the larger issue of systemic racism?
The City Council can work with the police department to address this issue by shifting more resources to an all-powerful, neighborhood engagement, crime prevention and relationship building tool that already exists in Brooklyn Park, to proactively engage residents and start rebuilding relationships with the police, one block at a time. Participation to this initiative is a key and to ensure that, the council should approve a property tax and levy for each household by a combined 2% (net reduction which amounts to 7.82%, factoring the recently approved increase). We must not forget renters; hence each renting and participating household should receive and equivalent amount in voucher to use for their rents.
As a diverse city, the City Council can direct the city leadership to shift more resources to the Police Cadet Academy and to give preference to hiring from Brooklyn Park. This would ensure a diverse police department that will be familiar with our residents.
Finally, since national light was shown on our neighboring cities Minneapolis and Brooklyn Center on this issue, the City Council can direct city leadership to establish a quarterly consortium with these cities and other neighboring cities to learn and copy the tools they have developed for addressing this problem.
What are your stances on the Highway 252 freeway conversion project and the Bottineau Blue Line light rail extension project?
I support the Bottineau Blue Line Light Rail extension project and the Highway 252 freeway conversion project. I have been and will continue to work with Metro Transit, Hennepin County, the Minnesota Department of Transportation, and SRF Consulting on these projects to ensure accessibility, less adverse impact on residents, and to create mitigation strategies for environmental justice, traffic safety, and pedestrian safety impacts that may result from these developments.