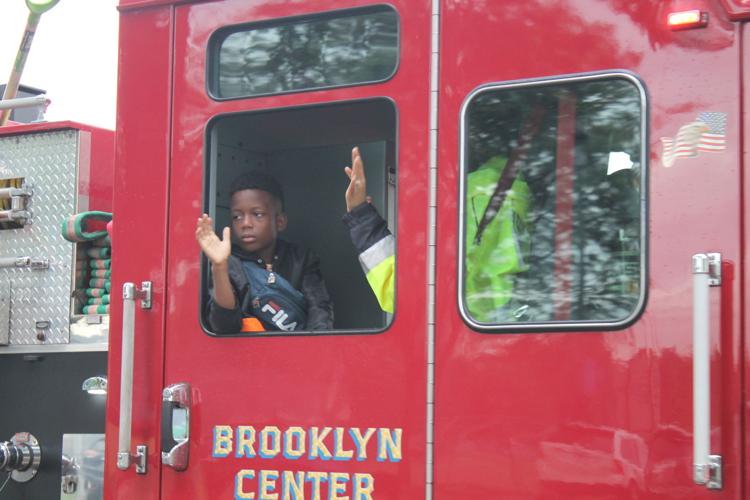 Police, fire vehicles will drive past homes with lights and sirens on for birthdays of children 12 and younger
Children stuck at home on their birthdays in Brooklyn Center during the COVID-19 stay-at-home order can request a special drive-by visit from one of the city's public safety vehicles, complete blaring with lights and sirens.
Both the police and fire departments are participating in a new "Birthday Patrol" program to bring smiles to the city's younger residents.
"We as a city are always looking for new ways to engage the public and to build upon our relationships we have with our community members," said Police Commander Garett Flesland and Fire Chief Todd Berg in a joint email to the Sun Post. "This idea was viewed as another opportunity to potentially connect with our youth in a fun new way," they said.
Since April 13, the departments have stopped by six homes for an equal number of birthdays, with more scheduled for the weeks ahead.
During visits, a police vehicle, a fire department vehicle, or both will stop in front of a participating household, and the driver will sound their horn or siren. Drivers will wave to the family and allow for a quick picture to be taken before departing.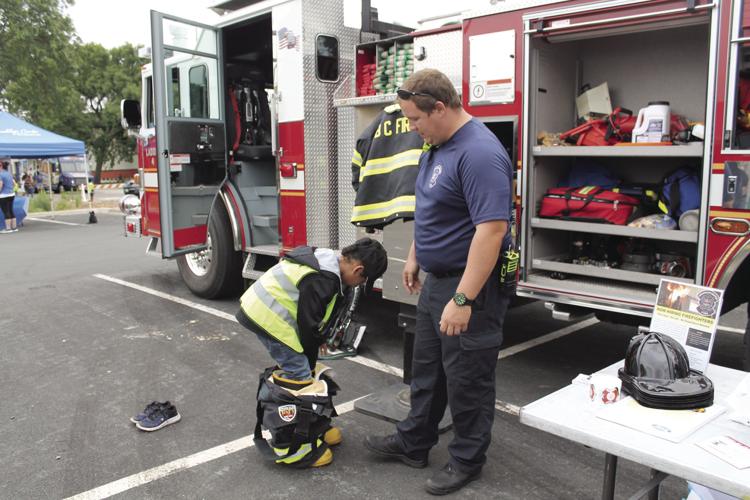 Participating officers or firefighters will not exit their vehicles or spend a long time at any particular residence.
"Both departments plan on participating, but we cannot guarantee that everyone can make it to each visit depending on the call load at that exact time," Flesland and Berg said. "When we show up making noise with our sirens and horns many neighbors come out to see what's going on and join in wishing the child a happy birthday from their yards!"
Both departments intend to continue the program as long as the stay-at-home order is in place. The service is free, and visits can be scheduled between 1 p.m. and 3 p.m., seven days a week.
To request a visit, email one or both of the following email addresses: police@ci.brooklyn-center.mn.us or fire@ci.brooklyn-center.mn.us. In your email, provide the departments with the address for the visit, the date of the requested visit, the name and age of the child celebrating their birthday, and the name and contact information for a parent or guardian. Contact information can be provided in the form of an email address or a phone number, and will be used to confirm the time and date of the visit. Requests should be made more than 48 hours prior to the requested visit.
The departments may be unable to visit on a requested date or time due to limited staffing levels and calls for service in the city.
Follow Kevin Miller on Facebook at facebook.com/mnsunpost