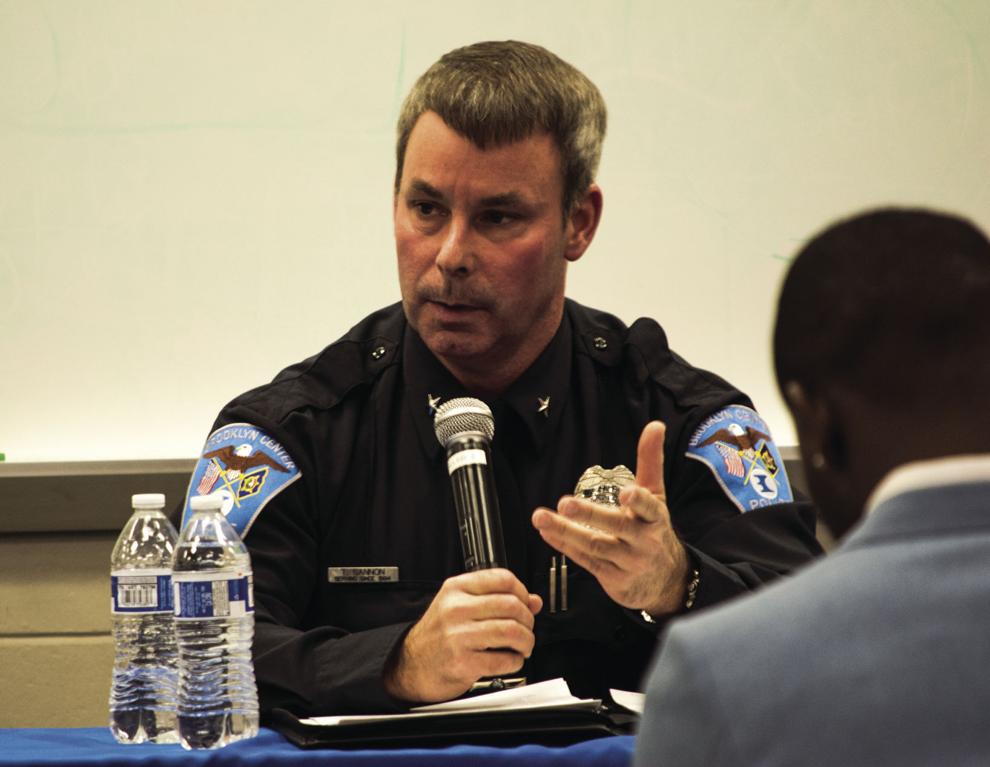 Following the officer-involved shooting of 20-year-old Daunte Wright during a traffic stop in Brooklyn Center on Sunday, the Brooklyn Center City Council fired Curt Boganey, city manager on April 12, and recommended that the acting city manager fire Police Chief Tim Gannon, and officer Kim Potter, the officer who discharged her weapon in the incident.
According to Mayor Mike Elliott's Twitter account, the City Council approved a motion to give "command authority over our police department" to the mayor's office. "At such a tough time, this will streamline things and establish a chain of command and leadership."
In the same meeting, the council fired Curt Boganey, city manager. "Effective immediately our city manager has been relieved of his duties, and the deputy city manager will be assuming his duties moving forward," Elliott wrote.
The council later met in its regularly scheduled meeting, although Elliott was often away from the Zoom call to attend to public safety matters.
Marquita Butler, mayor pro tem, brought forward a proposal at the request of Elliott asking the council to consider recommending that acting City Manager Reggie Edwards fire both Gannon and Potter immediately.
Of all the city's staff members, only the city manager serves at the will of the council.
Edwards said that he would likely take the night to deliberate his decision.
The council voted 3-1 to approve the recommendation, with Councilmembers April Graves, Dan Ryan and Butler casting votes to approve the recommendation and Councilmember Kris Lawrence-Anderson dissenting.
Butler said that based simply on the body camera footage of the incident released today, Potter, who was identified in the incident by the Bureau of Criminal Apprehension, should be fired.
"A mistake was made. She, herself, in the video realized in seconds that she, herself, had made a mistake," she said. "She should be held accountable immediately."
Gannon has not acted appropriately, and that he has not been cooperative with the council's efforts to improve on transparency, accountability and community oversight, Butler said.
"The chief, in my opinion, has not conducted himself in a way that as a leader I approve of," she continued. "He has been defensive, and he has, in my opinion, been anti-community."
Ryan said he would accept the decision made by Edwards, but first suggested that the council table the resolution to give Edwards time to make his decision.
Lawrence-Anderson said she respects the work of the BCA to investigate the matter, and that the council did not have enough information to fire the police chief.
"We need to offer (Edwards) the time to digest this information and make a determination," she said. "I do not think right here and right now is the time to make that decision."
Graves said she could empathize with either position. While the new city manager may want some time to make his decision, "I also think that the climate right now is really hot and the community is really hurt, and I do believe that Chief Gannon has been difficult to work with at times," she said. "I'm not saying he didn't ever make an effort, but I think that when it counted, he didn't show up the right way with the community."