The outdoors have a penchant for inspiring creativity. Jim Stokes knows this, for his latest batch of originally composed music draws from his experiences within Golden Valley and Minneapolis' sprawling Theodore Wirth Park.
The collection of songs, which Stokes is calling "Dance Suite for Wirth Park," is an ode to the 740-acre park and its many scenes and inhabitants.
Stokes, who lives in the nearby Bryn Mawr neighborhood in Minneapolis, lives a life full of creative impulses. He has composed small pieces that he has shared with friends and family, and has written, directed and produced four movies for local television. He's been a classical music DJ and writer for Sound & Communications, a publication for those in the audiovisual industry (his career for nearly four decades).
Stokes began the project as a way to share his art with a broader audience beyond his social network. The park, or as he refers to it, "the woods," has long been a place where he could meander, explore, and play around with the melodies bouncing around in his head.
"All my life I've had music in my head," Stokes said. "But I don't play an instrument well at all."
He said as a result, he's something of a "Mary Had A Little Lamb" composer. Though the tune may be simple, the urge to develop it is insistent.
"To do this kind of stuff you have to be somewhat obsessive," Stokes said. "So it stays with me, night and day. Usually, I get to a point where I have to say, 'OK! Go away, go away, I'll do it.'"
The songs correspond directly to his favorite parts about the park. There is "Dialogue Between Birds and Old Man Tree," a piece inspired by a tree with three carved faces that he found by mistake while walking up the hill from Wirth Lake.
Then there's "Walking the Bog," a meditation on all those who have taken solitary trips past the turtles and "slithering things" in the park's Quaking Bog.
"Stargazing" is about a couple viewing the night sky from one of Stokes' favorite vantage points, and "Finntasia" is a jazzy homage to the Finnish community that was once situated close by.
Most of the songs were first played on Stokes' small Casio keyboard, then notated and input into an app that turns the notes back into music.
For someone who prefers to create the music rather than perform it, having the technology is "a wondrous thing."
The instrumental songs are meant for improvisational dance or recreational listening. It's scored for an ensemble, and in his digital explorations Stokes believes instruments like the piano, bass, euphonium, or bassoon are best suited for the compositions. His favorite is the oboe, a versatile player for high and low parts.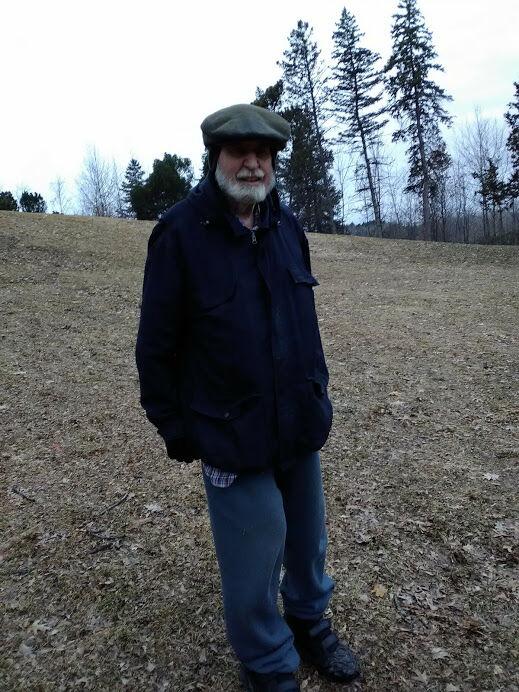 Rife with meaning
It's difficult to feel a project is complete when it's based on a place that is so full of change, movement, and discoveries. Stokes has stumbled upon deer families, turned to monuments and encountered more varieties of wildflowers than he could ever hope to remember. The park has also been a major component of his health, as he has navigated heart problems and powered through a significant weight loss journey by logging miles of walking through the grounds.
And yes, it's been a location for a few of his movie shoots, often acted by his wife, Sylvia, and three children. In one film, the park serves as a double for New York City's Central Park. The comparison is actually not so far off the mark; Minneapolis openly boasted Wirth Park's similarity to NYC's iconic urban park when it expanded to 560 acres in the early 1900s (at the time, though, it was still referred to as Glenwood Park).
Stokes said his project is far from over, as he continues to find elements of the park that are deserving of their own tune.
"There needs to be something about the waterways, about Bassett's Creek, about the lake," said Stokes.
Until then, Stokes will keep coming back, trying to find the right notes to match the varied landscape.
"It's full of surprises," he said.