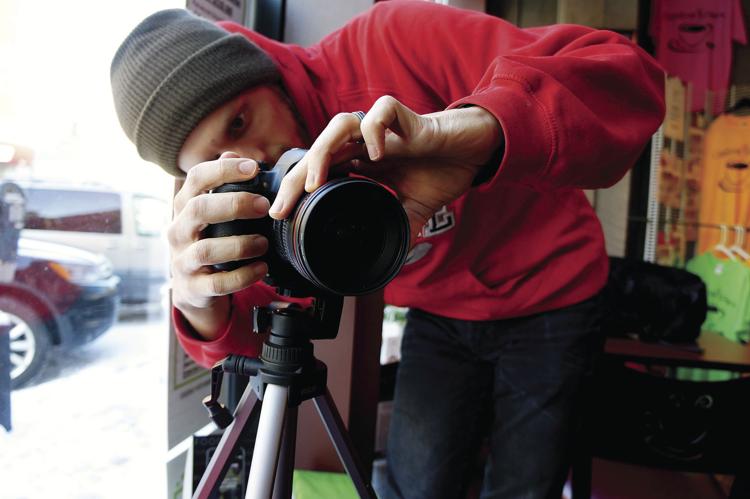 The staff at Reel Hope is small but mighty. Executive Director Kaycee Stanley said she runs the nonprofit full-time, contracts a videographer 30 hours a week and employs two part-timers.
This four-person team has, in three years, made 105 two-minute videos featuring over 123 children awaiting adoption in Minnesota. The videos show the children doing their favorite activities and talking about their day-to-day lives; they are then posted online for people to browse. Those who stumble upon the videos might not be considering adoption, but may know someone who is. Perhaps, the viewer will be more likely to consider adoption after they see the faces that are part of that system.
There is a fair amount of red tape barring the organization from learning if its subjects eventually are adopted, but Stanley said it is not uncommon for new parents to reach out and give her the good news.
Reel Hope was founded in Elk River but moved to Robbinsdale a year and a half ago.
Stanley and company are preparing to begin their third year behind the camera with a party. From 5-8 p.m. Saturday, Sept. 14, the organization is hosting an evening of live music, coffee, and testimonials at Corner Coffee, 514 N. 3rd St., Minneapolis.
Ahead of the celebration, the Sun Post caught up with the executive director and asked her to share her thoughts on her job, her team, and the future of the organization.
You're closing in on your 3rd year at Reel Hope. Would you say the organization is still in its infancy, or is it established?
It's fun to feel like we're at a place of stability! The first few years were a scramble, and now we are well-established and fairly known within the MN adoption world. It's pretty exciting.
Where did the idea for Reel Hope come from?
We were inspired by what we saw happening in other states. There is a sweet organization in Colorado called America's Kids Belong, and we heard about a bunch of cool stuff they were doing to serve vulnerable kids in their state, and one little slice of what they were doing was videos of kids waiting for families. We saw that and thought, we could do this for Minnesota kids!
So we hit the ground running and it's been awesome. My husband and I have always been passionate about adoption and foster care (we just adopted our first son out of foster care last month) and have long wanted to get more involved in this world, so it's been a joy to get to have a small impact in the lives of these kids and their families.
Walk me through the creation of one 2-minute video.
Step 1: We need the county social worker to sign a release giving us permission to make the video in the first place. The county determines the level of exposure the video gets, whether we can put it online, share it at churches, etc.
Step 2: Pick a date and a shoot city based on where the child is living, and the social worker's route.
Step 3: Coordinate with the social worker to learn more about the child, what they enjoy, how they feel about talking about adoption, and anything else we need to know about them.
Step 4: Shoot the reel! These are our favorite days, and we try to make sure it's a favorite day for the child and their social worker as well.
Step 5: Edit, edit, edit. We get about two hours of footage, and our amazing videographers cut it down to the best two minutes.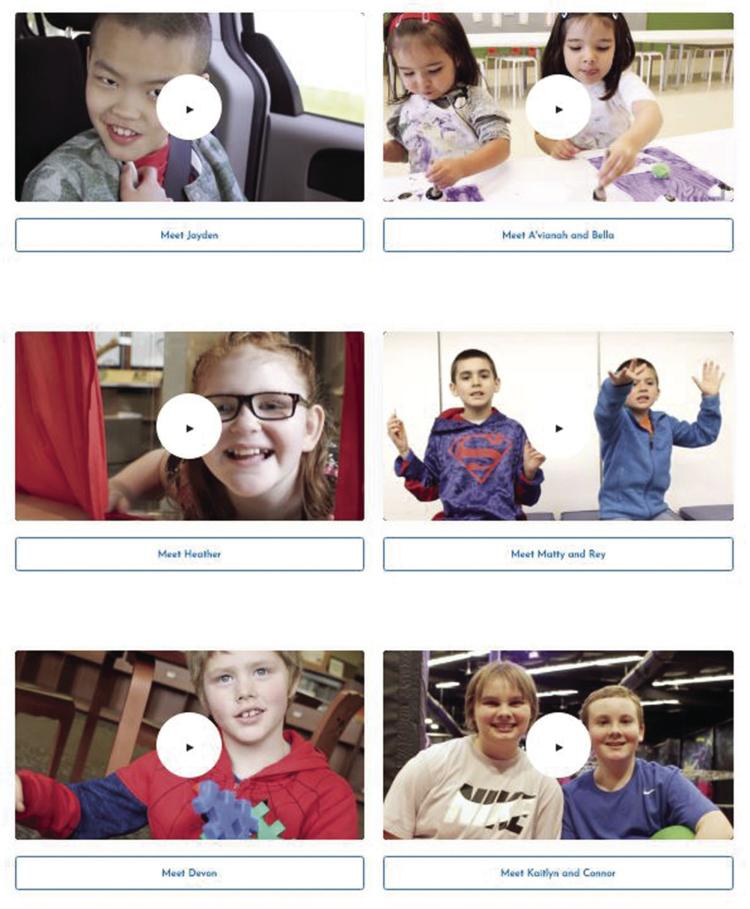 Has a weekly video remained a realistic goal for your team?
On any given month, we're doing between four and eight shoots. So far it's been sustainable! The more reels we make, the more families step into the process. We've found that for every reel we make 2.5 families reach out about the kids or start the adoption process.
Where did your personal interest in the adoption community begin?
A lot of my heart for adoption comes from my faith – the conviction that I am adopted as a child of God. As a Christian, I believe that God chose to adopt me into His family. Even though I come with "baggage," He considers me worthy of adoption, family, and love.
I've wanted to adopt ever since I was a kid. It's just always been the way I wanted to build my family, and my husband has now become just as passionate about it (if not more) than I am.
What are some common misconceptions about the world of adoption that people may not know about?
The biggest misconception is that people think it's too expensive. Adopting from overseas or adopting a newborn infant can be really expensive, but adopting from foster care is virtually free if you know the right avenues to take. It's really more doable financially than a lot of people know.
Has this type of work been difficult emotionally for your team or the subjects of your videos?
Our team's goal is to be the most joyful people in the adoption community. Part of that is processing really hard stories we hear all the time about these children and some of the trauma they've been through, and choosing to believe in hope and healing for them.
Even though we hear really tough stories, we also hear the most beautiful stories. We try to walk in that tension and choose joy every day. Also, it's hard to get too gloomy when you get to have fun and be creative with children every day!
Have some of the subjects of your videos been adopted since the organization began? Is it difficult to find out that information?
Yes and yes. We know that about half of the kids we've done reels for have been matched with families, and we know of 250 families who have reached out and inquired about these kids or started the adoption process because of them. Once we connect a family to an adoption agency or to our friends at MNAdopt, we are out of the loop.
Because of the confidentiality issues in the adoption world, we rarely get to know who actually ends up adopting these kids unless the family reaches out to us directly (which happens sometimes).
How does it feel personally to know these children have been adopted?
This is the most exciting and fulfilling job I've ever had. I am seriously overwhelmed with gratitude that I get to carry this responsibility. It's an honor.
What is your favorite part about managing this organization?
Oh man, good question. All of it!
I love our team. I love the social workers we get to work with. I love the kids and families we get to meet. I've loved building something from the ground up and seeing it come together into an actual thing.
Maybe my favorite part is trying to be a bridge between church and state. We make these videos for free and give them to the counties and agencies for free, but we work to leverage the faith community. We share at churches every week to try to inspire people of faith to step into adoption. Both church and state play a vital role in the adoption world, and I feel like our organization gets to be a bridge to help these two entities collaborate for the sake of these children. It's pretty cool.
What hurdles does Reel Hope have yet to overcome?
We are trying to figure out how to get to more kids faster. There are almost 1,000 kids waiting to be adopted, so we're really only just getting started.
We're trying to figure out how to get to kids in more rural counties, or to kids who are getting lost in the shuffle in counties that are stretched to the max. We want a reel to be an assumed part of finding adoptive families for any kid who ends up in the system.
We're also starting to dream about how to recruit foster-to-adopt families rather than only adoptive families: people who are willing to foster and potentially adopt if it becomes needed, which protects these kids from bouncing around from home to home if parental rights are terminated.