Stacy Risinger gets a kick out of making things fit: Her friends and family have enlisted her skills in "Tetris-ing" their household clutter into tight or unique spaces for as long as she can remember. She's eternally shuffling items in her home to locations that better suit them.
"My daughter would say to family members 'Mom's moving things around in the garage again,'" Risinger said.
For some, that work may sound like a royal headache, reserved for those few days of the year when procrastination has reached its limit and the living room more closely resembles a storage locker. For Risinger, a Robbinsdale native, it's a source of enjoyment, a kind of real-life puzzle for the mind.
"You're sitting there and you're thinking what purpose does this serve? What can I do with this? Where can it be moved to? I haven't used it in a while, do I really need it? Sometimes it's 'I can't believe I bought two of these,'" she joked.
For those unconvinced, Risinger's vocation may be of benefit. This January, she got a license, made a website, and became an organizer for hire. Risinger had already been working full-time as an English teacher in south Minneapolis but was excited to get paid for a skill she had been honing for several decades.
"During this time and during quarantine, I think we were all re-evaluating what to do. It was something that I enjoyed, it made me happy, so I just kind of went for it," she said. "All of a sudden I was filling out forms and I started getting clients, and it was just really, really fun."
The life of an organizer
Her LLC, called Effortless Organization, offers hourly services and packages to simplify whatever may be causing clutter in one's life. Each project begins with a consultation to discuss the nature of the issue. Often, clients will be present for the actual session to make sure personal preferences are honored.
Since the start of the year, Risinger has tackled living rooms, at-home workspaces and more. She had worked a lot with teachers, a lucky pairing, since Risinger has personally grappled with managing a classroom from a remote office.
"It's strange because I didn't advertise that that's what I did for a living," she said.
Her most memorable job to date was a tea collection so large it was beginning to take over a client's kitchen. Her solution? A collection of tiny slots hung in tiers over the client's door. It kept the tea neatly out of the way, still accessible, and in a space that would keep the sachets from expiring prematurely.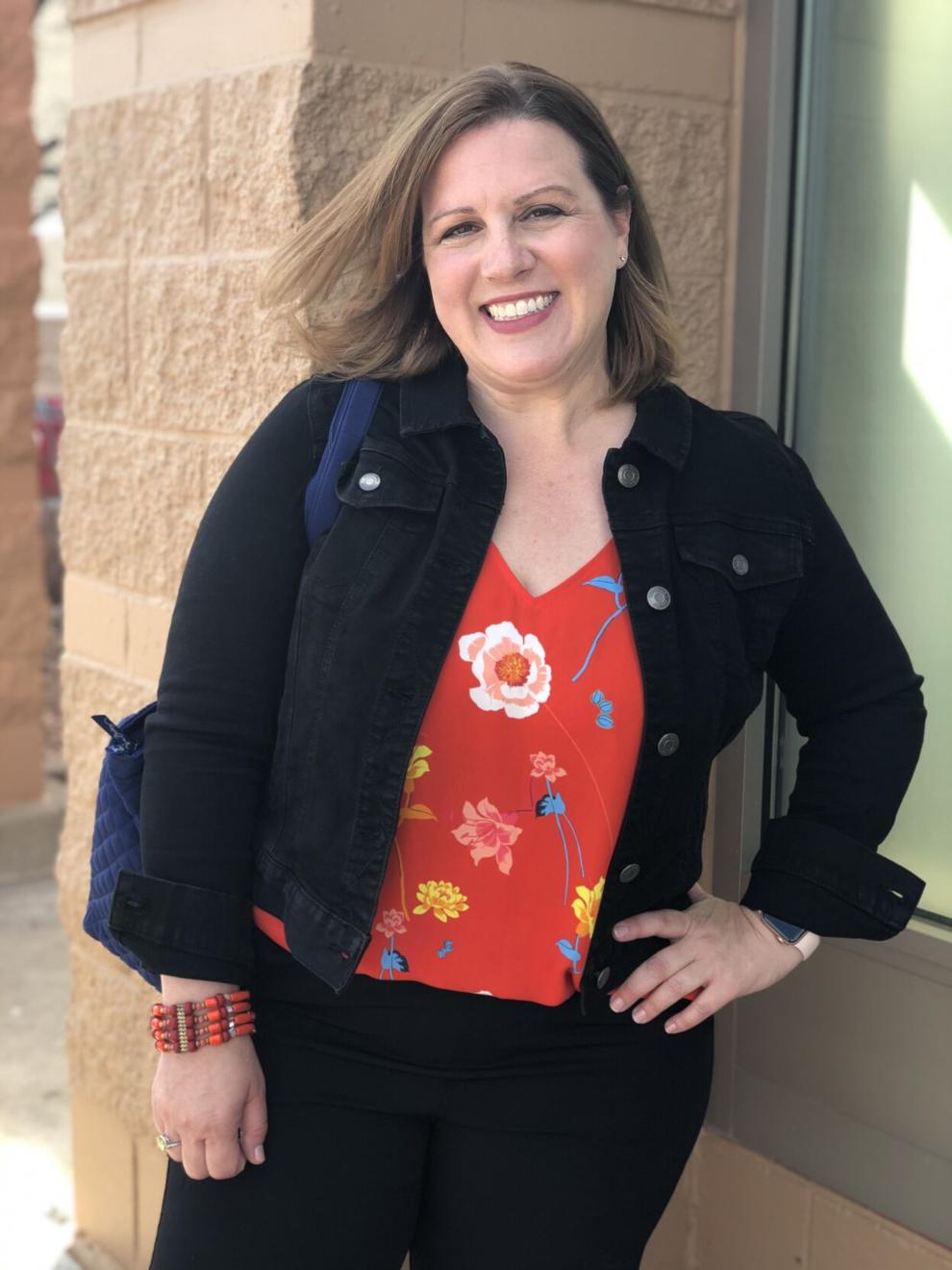 Not just for minimalists
A common misconception about organizing is that it needs to be preceded by a massive purge of possessions, likely thanks to the popularity of HGTV personalities and Marie Kondo. Risinger said a minimalist style is perhaps easy to manage once it is established, but an intense process to go through. It can also remove personality from a space, or the sense that it is regularly inhabited by humans.
"I think a lot of focus, at least recently, has been on getting rid of all items and only keeping a few things that may bring happiness. That can be a daunting thought for many people who may not be willing, able or ready to part with their treasure," she said.
Risinger posits that there are levels of solutions to organizing problems, on a spectrum from a major overhaul to avoiding the situation altogether. The solution can begin with identifying what objects in the space are used on a daily basis. For everything else, a process of elimination: can the item be packed into a box and saved for seasonal rotation? Is it expired? Would it be utilized more if given to family, a friend or donated to a worthy cause?
Think before buying
Another misconception about getting organized is that it necessitates the purchase of new things to organize the existing things. Risinger recommended getting creative with spaces, cabinets, drawers and closets that already take space within the home before going out to find new ones. Often, organizers will learn what they need after spending time playing around with what they already have.
"The last thing I look at is storage products, never the first," she said. "It's amazing what items you can repurpose in your home without spending money."
That said, Risinger recommends starting with inexpensive items at Target, TJ Maxx, a dollar store or Amazon. She's had particular success with small shelves and dividers, stacking silverware trays, vacuum-seal space bags, and even lazy Susans.
"I think they're really underutilized!" She said. "[Lazy Susans] really work everywhere: in bathrooms under the sink, in the refrigerator ... it's just one of those things I tend to impart on my clients."
Risinger said she has learned a lot in her first few months as founder and sole employee of Effortless Organization. After some scouring on the internet, she also landed a mentorship with a professional organizer from Michigan.
"There's really not a lot of us around, so it is fun to meet other people and talk about different challenges and get different suggestions," Risinger said.
She's also learned that the job of an organizing professional requires a trained eye and an attentive ear.
"There are barriers that can keep people from getting organized, maybe it's trauma or a psychological obstacle, maybe it's limited time or resources," she said. "There are ways that a professional organizer can help you through those things, and that includes being mindful, respectful and empathetic of your space and understanding what works for you."