The idea to open a cocktail lounge under the name A Davis Distilling was first concocted at a Davis "family dinner." Alan Davis, eldest child and head distiller, said that in pre-COVID times, his large family hosted an every-other-weekend potluck at his mother's house in Crystal, a sort of free-for-all gathering for any of his seven siblings, extended family or close friends to come and share food and drink.
It was at the dinner table that he made his pitch. State and federal laws had recently allowed for greater tax flexibility to small-batch distilled alcohol producers. Davis had been brewing all manner of alcoholic drinks, from kombucha to mead to beer, for nearly two decades, but was unable to try harder spirits without licensing.
"I said wouldn't it be fun to just have a little still and make liquor? And you know, if you're having a little still making liquor maybe we just put up a little stand-up bar," he said. "And then, well, if we're going to have a stand-up bar why don't we just have a real bar?"
Andrea Davis, Alain's sister and bar manager, said no one at the table was hesitant.
"Nobody was like 'give me a week to think about it," she said. "It was 'yeah, let's do it.'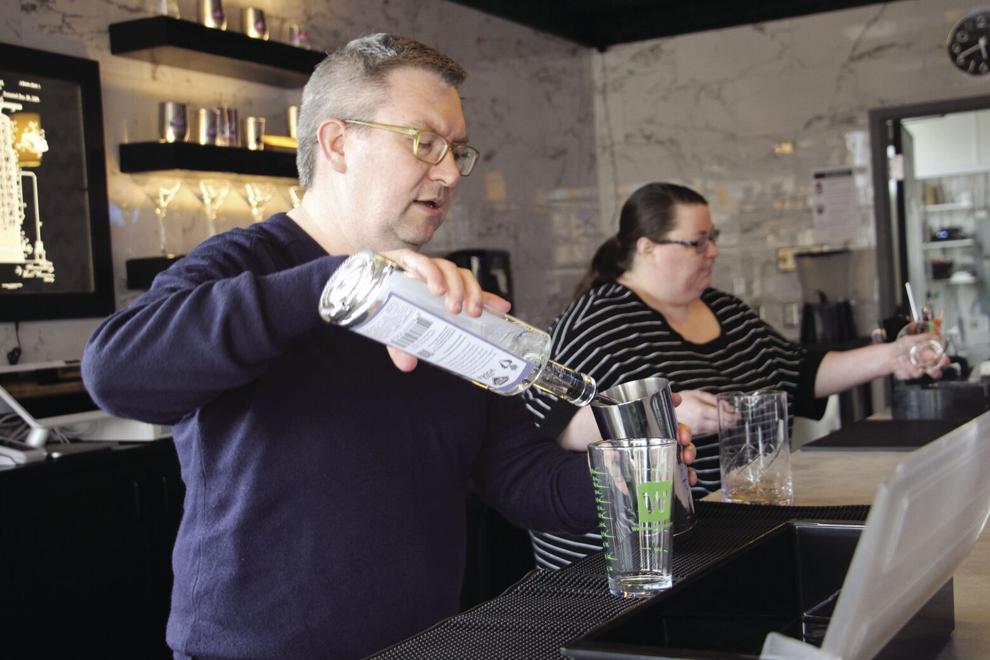 Three years later, Pocket Square Cocktail Lounge is set to open to the public Thursday, April 29, at 7530 North 42nd Avenue in New Hope, with a menu of signature drinks crafted with in-house infused vodkas.
Andrea Davis doesn't drink but is an avid cook and baker, so helped craft the menu by perfecting the ratios of the nonalcoholic counterparts. Then, she'd have friends and family review her concoctions with alcohol added. Her favorite drink – as a mocktail – is what her family calls a blue meanie. Yes, it is a reference to The Beatles' Yellow Submarine.
"It's similar to a blue raspberry lemonade flavor with vodka," she said. "People tend to like that one."
Alan Davis prefers the molten guava: a shaken combination of vodka, guava and pineapple, with a splash of grenadine and a cherry on top.
"I think it's just spot on," he said.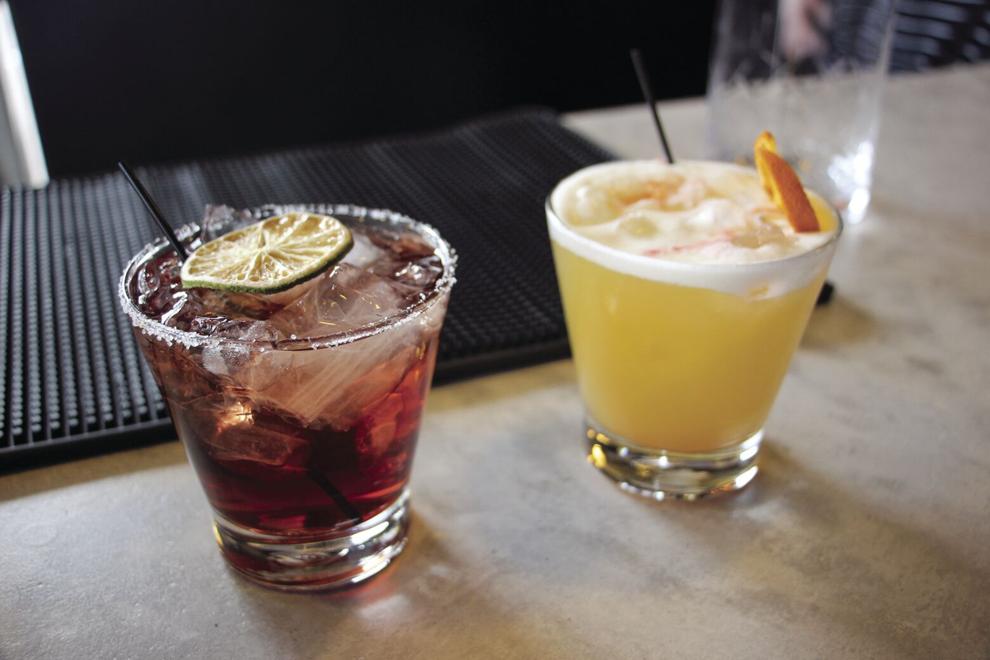 A big decision
Alan Davis expects to introduce gin to the menu within the next few months and possibly rum by summer. He's received requests for just about every spirit, and the only one that's out of the question is whiskey.
"We'd have to take out one of the bathrooms or something," he said of the space needed to process the alcohol. That's not to mention the three-year aging minimum.
The distillery got the go-ahead from city officials in December 2019. The process to get approval for a microdistillery starts at the local level, zooms out to the state and federal government, and then reverses back to local. It was a long process made longer by the uncertainty that opening a bar during a pandemic was the right choice.
Support from an ownership pool of 10 people certainly helped, but the core owners – Andrea, Alan and their sister, Amy, who the two call their "paperwork guru" – were tasked with making the biggest decision of all.
"We were talking on the phone, the three of us one night, and we were all so exhausted, and we thought, you know, maybe this is some kind of a sign," said Andrea Davis.
"We could have chosen either way: we pull the plug and everyone takes back their money and all we've lost is time, or we really go for it."
The next morning, the three sibling-owners were back on the line with each other, renewing commitments rather than making concessions.
"From that point, it was pedal to the metal," said Andrea Davis. "Whatever shutdowns, restrictions ... whatever it was we would work around it. We were just going to make it happen."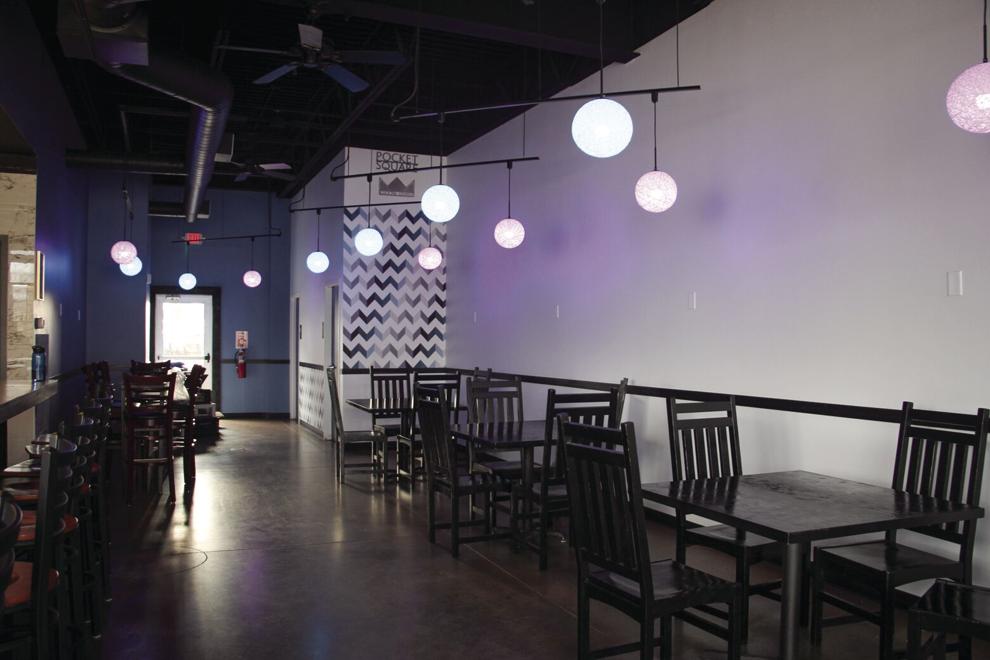 Opening weekend anticipation
With the opening day coming, the Davis clan is confident that they made the right decision.
"We feel like there's so much buzz," said Andrea Davis. "We'll be on Facebook and someone that we don't know is talking about us."
The distillery has set special opening weekend hours of 4-10 p.m. Thursday, April 29; 4-11 p.m. Friday, April 30; and noon to 11 p.m. Saturday, May 1. A Korean fusion food truck will be on-site noon to 8 p.m. May 1.
Visitors to the distillery can expect a casual but warm atmosphere. After all, the lounge is modeled as a commercial replication of a Davis family dinner.
"The same people who we know will drop in here and own here would just drop into dinner," said Alan Davis. "It's like we're doing what we always do, just inviting more people to join."