Before Peppertree Hair Designers opened in the Midland Shopping Center along Winnetka Avenue in New Hope, the salon space was a Jackie Ann Salon. In 1974, Laura Lindgren and her then-husband bought the space.
Lindgren remembered gutting the gaudy interior. She also remembered being nervous.
"I had worked three years at another salon but that was it," she said. She had also received some extensive training in a Chicago program founded by Vidal Sassoon (with whom she had one starstruck encounter). Being a student or stylist was one thing, but the background work of starting a business left Lindgren wringing her hands so emphatically, she can recall the stress decades later.
"Once I got here it was OK," she said, gesturing to a spot beside a salon chair. "But in the beginning, I was scared."
All that was left to do was find a name for the salon. The couple knew they wanted "something different," but were unsure. Lindgren's husband was raving one night about some restaurant in California. The spot used the fruits of the California pepper tree for some dish or drink. The pepper tree is an ornamental evergreen tree that grows "pink peppercorn" fruits typically used for beverages and medicines. Lindgren said the name caught her attention and decided to name her shop after the tree.
This August, Peppertree turns 45 years old. In that time, Lindgren has flourished as a business owner. The menu has gone beyond hair-only to include tinting, waxing and nail services. The shop has garnered a few community awards, including the Outstanding Business Award in 2012 from the city of New Hope.
"Our motto is if you're not happy when you're about to leave, you don't leave until you're happy," she said. "We want people to get what they want."
Lindgren will celebrate the milestone with her team, which she describes as a family.
All month long, treats and lemonade are being offered to customers as they await appointments, there will be prize drawings, and, midway through the month, she plans to get a big cake.
The celebration is declared with gold and glittering purple lettering on the storefront window that reads "45 YEARS OF BEAUTIFUL HAIR."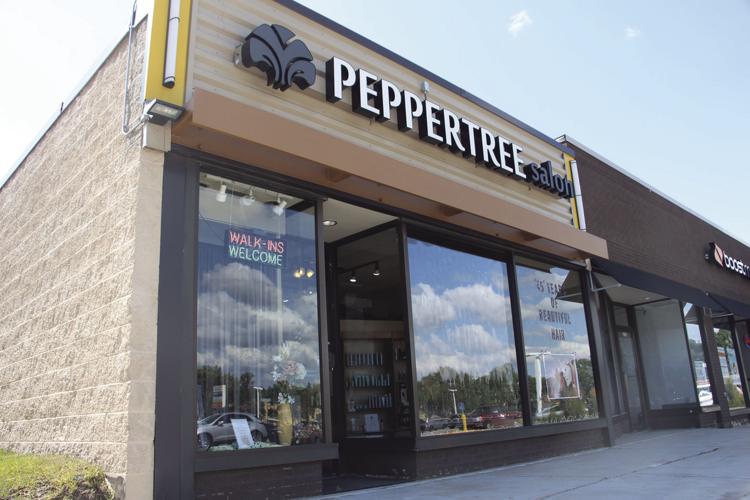 Consistency and comfort
Lindgren feels most at home behind a chair and not secluded in a manager's office. She said she works five days a week and does little managing aside from product orders and processing payroll, which she does on her off days.
"Everybody knows the deal of what they can and can't do," she said of her employees. Two of them, DJ Steffens and Diane Richmond, have worked with Lindgren since the store's opening. Her employees make the drive from places like Coon Rapids, Buffalo, Bloomington and Otsego. Lindgren is a longtime resident of Maple Grove.
The only time Lindgren said she thought of selling the salon was a few years ago when she became fed up with managerial work. The sale was all lined up, and the buyer was going to let her continue working as an employee. However, the buyer was unable to make the purchase.
Lindgren said she is "really glad" the deal didn't work out. A receptionist offered to move her bookkeeping to a digital platform and since then, that role has taken on much of those duties.
Customer Pam Christenson said that she appreciates the salon's consistency and comfort. Christenson recently moved from a small town outside of Madison, Wisconsin, to Crystal, and had to say goodbye to the salon she had been going to regularly for 30 years, even taking part in her stylist's wedding. She tried a few places but believes she finally found a replacement in the tiny suburb that flanks the Twin Cities, just like her former community did near Wisconsin's capital city.
"Maybe that's what drew me to this place," Christenson said, holding a magazine in the salon lobby. "It felt similar to that small-town salon."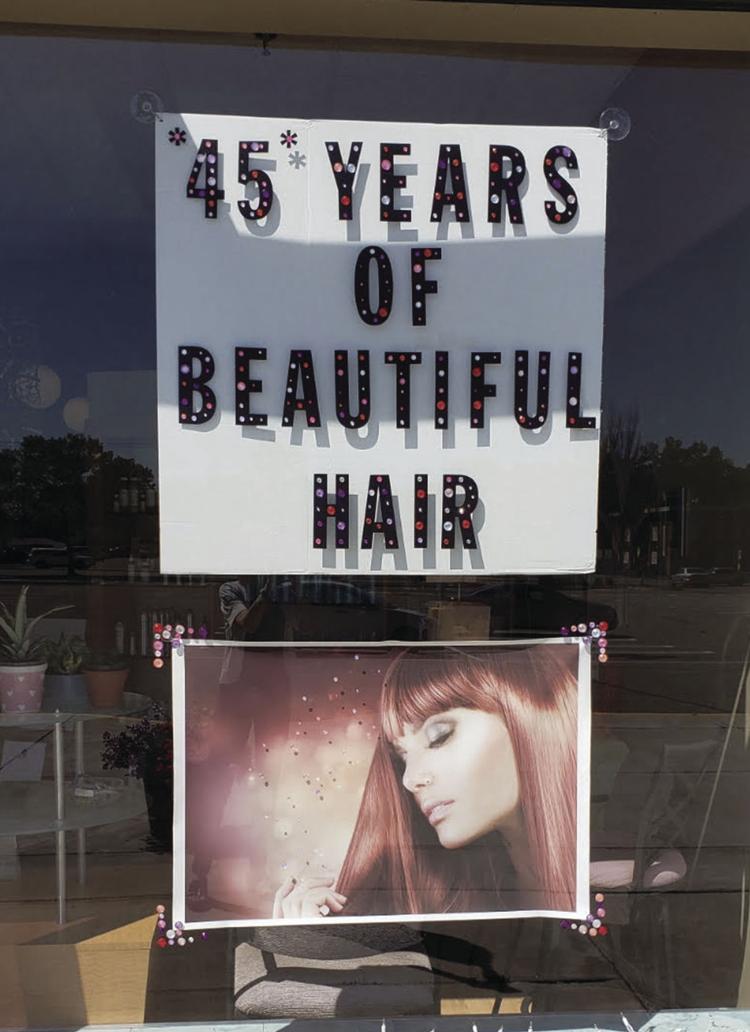 The customer is right
Lindgren said one of the biggest issues a customer can run into is a stylist with an ulterior motive. She said she has had to fix cuts that a customer didn't want, but the stylist had done anyway. She remembered a crying woman coming in her door because she had asked for an inch off from a nearby shop, and they had cut her hair above her shoulders. To top it off, the woman was quickly approaching her wedding day.
"We had to fix it," Lindgren said. "Nobody had an opening, but we worked her in. I don't understand why people do that."
Lindgren said it has been fun seeing people move out of the state for a few years, and come back and resettle into a regular schedule at the salon, something only a salon with long tenure could experience. When asked about the secret to the shop's longevity, she stopped.
"A lot of people ask me that," she said, but continued to ponder. Finally, she calls her receptionist over her shoulder. "Nancy, what's the secret to our longevity?"
As she skipped off to concoct an answer, the salon bustled with other conversation. Seated-and-caped customers chattered with stylists brandishing shears, brushes and hot styling tools. When Lindgren returned, she rattles off a few answers ticking off on her fingers as she went. Most circulated on the people that populate the space every day, employees and customers alike.
"We just go with the flow and have a good time," she said.
She's had a good enough time that after 45 years, she doesn't have any plans of slowing down.
"This is what I do, and I 'm not going to do anything else," she said. "It's pretty much been my life."