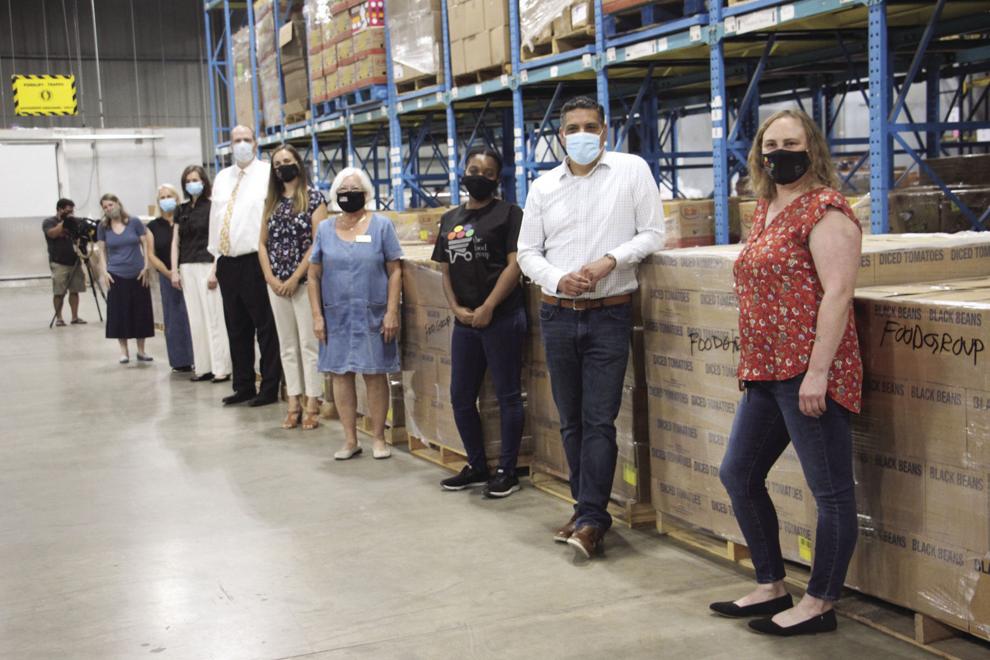 Sophia Lenarz-Coy, executive director of The Food Group, called a 40,000-pound donation of nonperishable items "perfect for what we need" on the warehouse floor July 8. As she spoke, volunteers worked briskly to sort and separate pallets upon pallets of goods, which had been delivered from Salt Lake City, Utah, via the Church of Jesus Christ of Latter-Day Saints. The donation included 24 staple items like canned fruit and vegetables, noodles, peanut butter, dry milk, sugar and flour.
Lenarz-Coy explained that whenever they can, food shelves try to diversify their options.
"Today food shelves try to be more like grocery stores, and offer fresh or frozen goods, too," she said.
However, under an evolving pandemic and a spike in need due to civil unrest in the Twin Cities, nonperishables once again became the name of the game. Due to more stringent sanitization and handling procedures, a box of cereal is much easier to manage and transport than a bundle of broccoli.
As COVID-19 began to impact the economy, nonperishables became more difficult to source.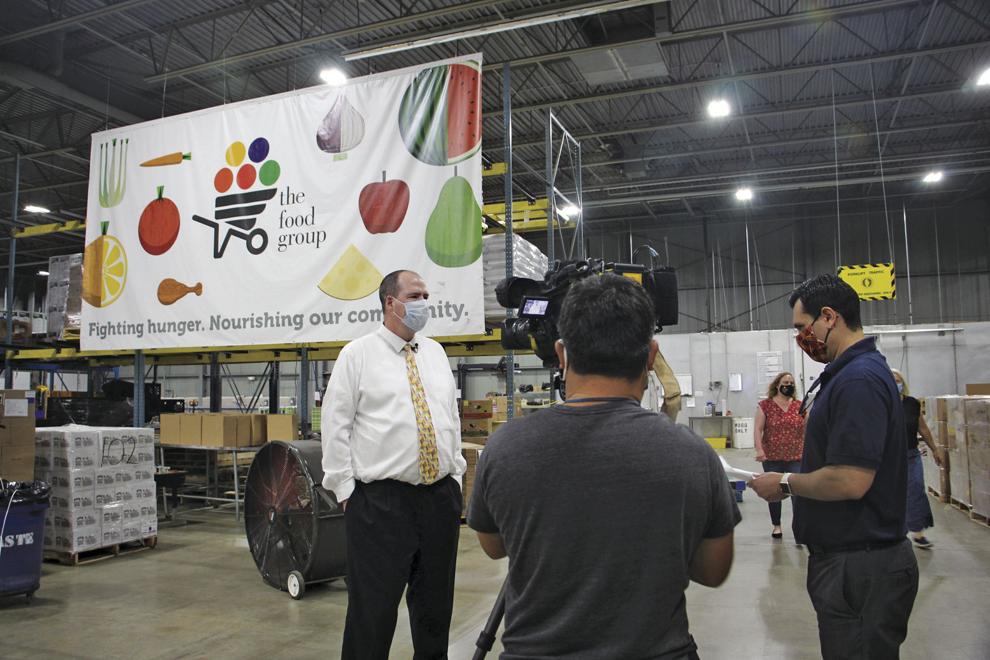 An advised donation
The church's state president, Paul Wilson, came to see the food get distributed at the warehouse with several local church attendees. Wilson attends the nearby Medicine Lake congregation and is a resident of Plymouth.
Wilson said, every year, the church is able to make larger donations to the community, but this year church leaders knew they would be responding to a more elevated need. He and other church officials met with Minneapolis Mayor Jacob Frey to find out how to be effective in this year's giving. Frey and his team recommended the Food Group.
The Food Group is a food shelf that provides to 150 other food shelves. Formerly called the Emergency Foodshelf Network, the Food Group helps source, intake and distribute donated food. The group also operates a traveling, low-cost grocery store.
Wilson said the church also followed the mayor's other recommendations and gave another 20 tons of nonperishables to Second Harvest Heartland in Brooklyn Park, donated 2,000 face masks and offered a $25,000 donation to Minneapolis program Stable Homes, Stable Schools. The recommendations were made based on the church's wish to improve food access to residents in south Minneapolis.
"We're very cognizant of the pandemic and the unrest, and how it has affected the availability of grocery stores," said Wilson.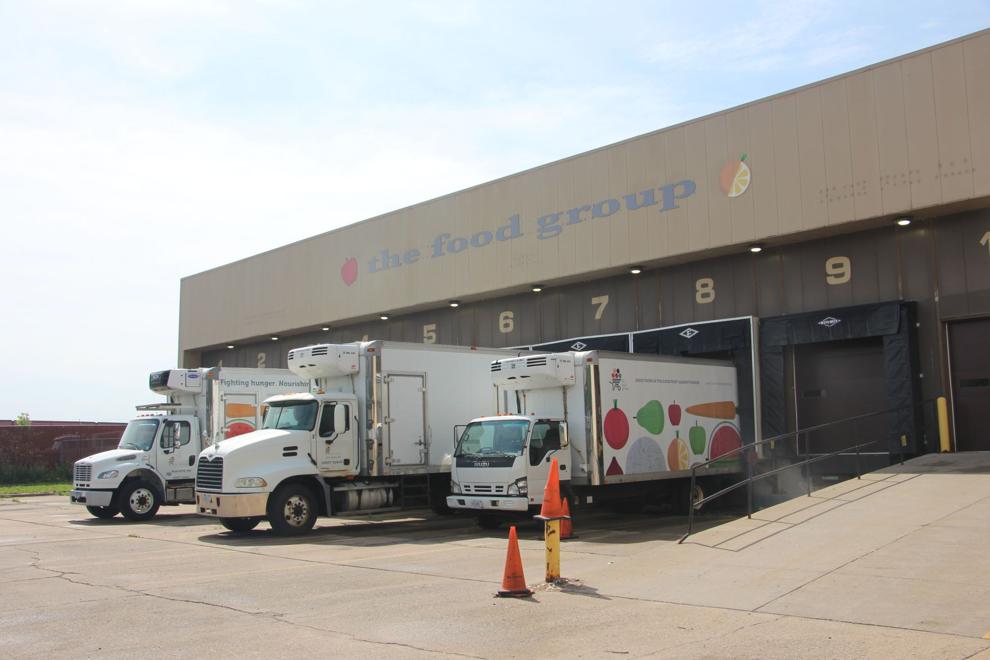 Busy warehouse
Lenarz-Coy said the two situations have changed the nature of the organization significantly, from sourcing to distribution.
"We're seeing a lot of need," she said. "We have one partner alone serving several thousand per week. Other organizations that are not food shelves are reaching out. We have double the food coming out of the warehouse, and we're using every inch of our space."
The warehouse is 54,000 square feet and the organization owns seven trucks. Snow Aukema, The Food Group's agency specialist, said several more people were hired to meet demand. Still, social distancing guidelines limit the number of volunteers that can be on the warehouse floor at any time.
Changed supply chains
Aukema said food shelves were already suffering before the pandemic.
"Donations were sparse as companies were cutting costs," she said. Then, food shelves started seeing more donations as the pandemic caused sales to drop. Food sellers were left with excess product and looked to donation centers. Foreseeing longterm effects on their industries, plants and other food suppliers massively cut their output. Aukema said cash and financial donations continued through the pandemic, but food became challenging to secure.
"Fresh produce, meat, dry goods set to be processed and stored: those systems were all changed and are all very different right now," she said.