ports medicine clinic with an expansive list of services recently opened on the northeast corner of Bass Lake Road and Highway 169 in New Hope.
Superior Performance Center describes itself as "a high-performance sports medicine, pain, and premier wellness group that offers a full spectrum of non-surgical, orthopedic and regenerative treatments." It was founded by Serge PierreCharles, who first came to Minnesota to complete his residency at the University of Minnesota.
PierreCharles' first love in the medical field is sports medicine, apparent by the signed photos and stats cards that adorn the interior of the practice. He has worked with sports teams professional athletes including high-level boxers and mixed martial arts fighters.
PierreCharles operated a practice by the same name in St. Paul for a time but needed more space to suit his needs.
"From the get-go, he [Serge] was like, 'I want to see from the layperson to the most professional athlete, and I want to see the 5-year-old to the 95-year-old,'" said his brother and business manager, Chardly PierreCharles.
Chardly, who was resistant to move to Minnesota after building a life in New York City, changed his mind after understanding his brother's passion.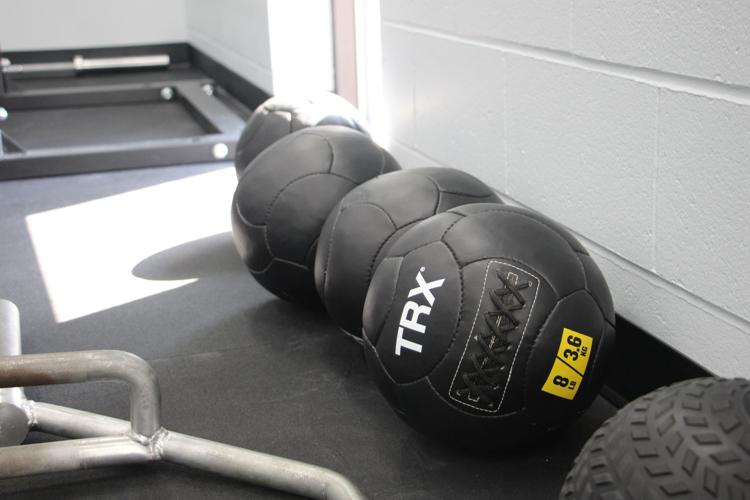 Nuts and bolts, bells and whistles
The new center has 16,000 square feet of space to grow into, with room to expand. It accepts most insurance and alternate payment options. Services include sports medicine, primary care, pain management, rehabilitation, physical therapy and wellness.
Lead physical therapist Erik Kruger said offering so many services in one place is something that not many clinics do.
"Instead of needing imaging here, but then having to see a doctor there, and then go to PT somewhere else, it's all in house," he said.
"There's really no one in this entire state that has or is doing what we're doing in one place," said Chardly PierreCharles.
That means an everyday patient will have access to the same equipment that is being installed with the professional athlete in mind: an infrared sauna, a zero-gravity and an underwater treadmill, and air pressure massage.
Of course, Kruger said that statement needs to come with a disclaimer, as patients will only use the equipment that they need to improve.
The practice is fully operational and has been seeing patients for a few weeks, but the build-out of the facility is ongoing. Kruger said he thinks of it as having "all the nuts and bolts, but now we're adding the bells and whistles."
A X-ray, MRI and CT room is planned, as is an altitude training room, an office for a dietitian, cryotherapy services and whatever else the team decides is needed as the practice continues to grow.
Kruger said he was drawn to the practice because of its commitment to "think outside the box." Too often, he believed, medical institutions shy away from new technologies because they have yet to be heavily researched or there are financing issues.
"We have this unique space and these two brothers, one of them a very successful businessman and one a very successful doctor, with a vision to create something that's different," Kruger said.