Last November, two Robbinsdale Armstrong High School students stepped up to a microphone in a room filled with hundreds of people. Lizzie Horn and Elizabeth Neuville introduced themselves and acknowledged the coincidence that the two longtime friends shared the same first name.
The two were invited to speak at the gala event as representatives of Best Buddies, an international program that helps forge friendships between typical and nontypical students.
Nerves? Surprisingly, both young women reported having none. Horn attributes the lack of nervousness to speaking on something she is passionate about. Neuville said she simply loves public speaking.
Their friendship was the topic of conversation that evening, so the two launched into the story of how they met. It was at Plymouth Middle School, in the lunchroom. Neuville wasn't having the easiest time in middle school; as someone with Down syndrome, she found it difficult to connect with her peers, who were uncomfortable with someone different from them.
"People are shy," said Patty Neuville, Elizabeth's mother. As a result, she said there's "an avoidance thing" that happens.
Horn said she saw Neuville sitting by herself at lunch and decided to sit with her. Horn bypassed any sense of unease with being around someone with a cognitive disability. Her mother, an occupational therapist, made sure her children were exposed at an early age to people with all types of abilities.
Despite a one-year grade difference, the two managed to sit together nearly every day until Horn left for high school.
"Elizabeth got to know more and more friends because Lizzie would pull her in," said Patty Neuville.
At Armstrong, Horn joined Best Buddies, which quickly became her "favorite part of high school." The school program randomly pairs students, encourages one-on-one hangouts and organizes parties for participants. Activities include sledding, bowling, holiday get-togethers and an annual prom.
A year later, Neuville began attending Armstrong and joined Best Buddies. Coincidence returned for the Elizabeths and the two were paired as buddies.
The girls rejoiced. Throughout the year, they rekindled their friendship and got to doing – as Patty Neuville put it – all the things "kids are supposed to do in high school."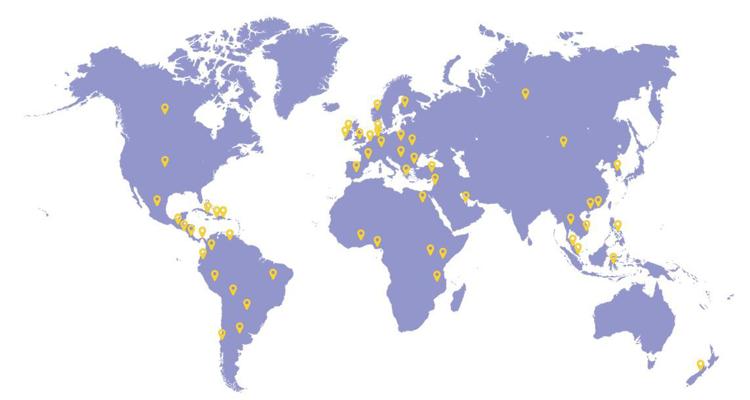 Breaking into MN
Best Buddies doesn't have a large presence in Minnesota, but in the 30 years since its founding at Georgetown University, it has become the world's largest organization "dedicated to ending the social, physical, and economic isolation of the 200 million people with intellectual disabilities."
No, it's not Special Olympics, Gigi's Playhouse or Big Brothers Big Sisters, but the nonprofit does work with those nonprofits to make sure they are providing the right balance of programs. Above all, Best Buddies is a resource for people with Down syndrome, autism, Fragile X syndrome, Williams syndrome, cerebral palsy, traumatic brain injury and other undiagnosed disabilities to secure work, live independently and develop leadership skills.
The organization is best known for its youth one-to-one friendship programs like the one Horn and Neuville enrolled in at Armstrong High. Best Buddies programs are for the elementary ages through adults, and through the nonprofit's latest expansion efforts, those programs may soon be more readily available in the Midwest.
Minnesota is one of 23 states where Best Buddies is working to get established. All the other states, and 56 countries, have dedicated staff members and budgets in place.
The November gala was a major step for the Midwestern expansion team, as it secured enough funding to hire the organization's first pair of Minnesota-based employees. Emma Zagar, a spokeswoman for the Midwest expansion team, said she expected to hire the first employee in mid-February. Soon, Minnesotans will have access to other Best Buddies services, like gaining the skills to apply or negotiate a raise at work and live independently.
Zagar said the Elizabeths are a way of showing Minnesota what the nonprofit can (and soon will) do.
"We are already here and making an impact," Zagar said. "Lizzie actually reached out to me when she heard we were expanding and wanted to know more. Seeing how naturally this happened, and how they interacted with each other, how their words impacted people. ... It was a great way to introduce yourself."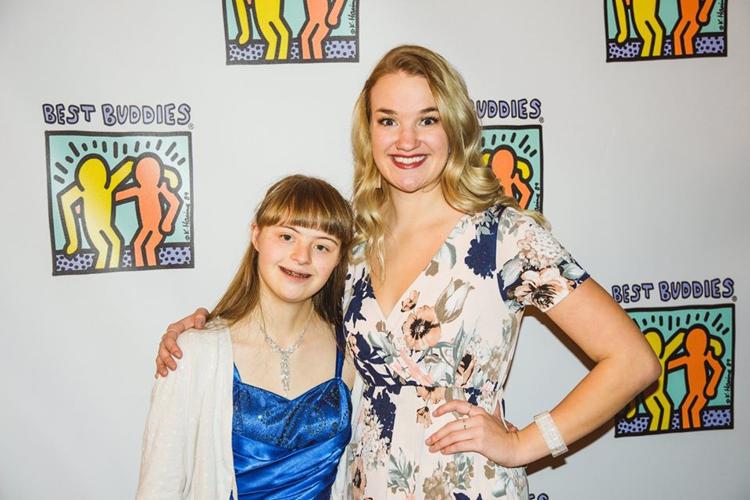 'A cool little bond'
Horn attends the University of Minnesota-Duluth, returns home for summers in New Hope and sees Elizabeth, who lives in Plymouth.
"Elizabeth is the nicest most genuine friend you can ever have," said Horn. "She says 'I love you' so much, and 'you're beautiful.' She brings positive energy wherever she goes."
"We like to talk about what we did over break or what we've been up to," said Neuville. "We both like to hang out with friends."
"It's a cool little bond," said Patty Neuville. "What I've heard from Lizzie is that typical people put these filters on where these kids generally do not. They're more accepting. It's so rewarding to be around that person because there's no negativity. From my daughter's standpoint, she just loves having friends."
Neuville, now an Armstrong senior, has a busy social calendar. She has been a captain of the Robbins CI team, runs track, is helping put the finishing touches on the high school yearbook and is a member of the National Honor Society. She plans to attend Robbinsdale Transition Center, a transitionary school for students on a specialized education plan, and possibly enroll in a special education program at Bethel University.
Above all, she's a four-year Best Buddies veteran.
"It's awesome!" She said.
Patty Neuville said her daughter is like most teens her age and Patty finds herself always trying to get her off her phone. The difference is, since joining Best Buddies, Elizabeth now uses the device to interact with real friends instead of with Siri.
"Because she's been in this program, she's been able to go to homecoming games without me because she's met enough people that want to go hang out with her," Patty Neuville said. "It makes people like her feel kind of like everybody else, even though they can't generally drive or whatnot."
Horn said she's excited to see Best Buddies grow and that she hopes the program can first reach audiences younger than high school age.
"We need to have more of this stuff until it's normal, and everyone can just be friends," Horn said. "That's what it comes down to: Everyone needs a friend."