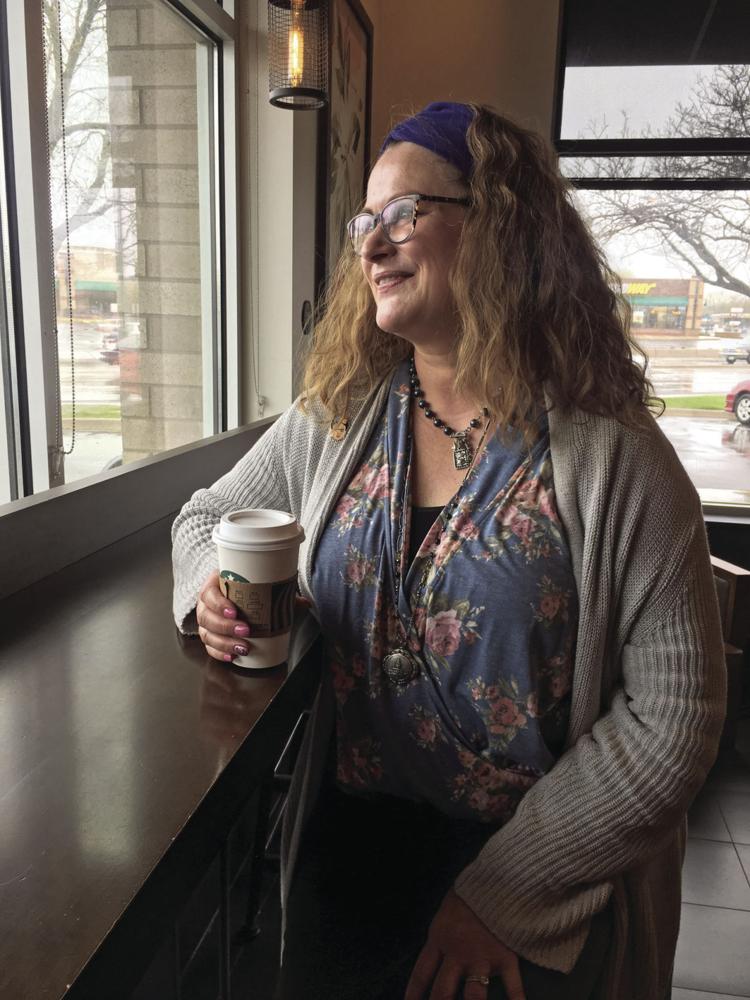 Suzanne Wheeler is one of 17,000 people in Minnesota that have been diagnosed with chronic fatigue syndrome, and there is not a single physician in the state who specializes in her illness. To her knowledge, there are only 15 specialists, and an estimated 2 million people with the syndrome, nationwide,
Chronic fatigue syndrome, also known as myalgic encephalomyelitis, is a condition characterized by profound fatigue that is not alleviated by rest. Fatigue is compounded after physical and mental exertion but often much later. Wheeler said she has around 24 hours until the onset of symptoms if she is caught "overdoing it."
"When it hits, I can't even lift my arms or take a drink," Wheeler said. "It's not like I'm just tired and reading a book."
Other symptoms can include pain in muscles and joints, headaches, confusion and memory issues, sensitivity to light, sound, smell, and touch, fever, nausea, weakness. The onset can happen in the teenage years or as an adult, in varying intensity. Often, those affected must give up jobs, vocations and social lives to manage their illness.
Such a broad range of symptoms also makes the condition elusive to diagnose, and most medical personnel are not yet equipped with ways to test for the condition. It took 14 years for Wheeler to get a correct diagnosis. Doctors had first thought she had fibromyalgia, and later, rheumatoid arthritis.
Tiptoeing around ME/CFS
At its worst, Wheeler's condition had her homebound and bedridden for half of her waking hours. During that time, she managed pain with painkillers and hot baths. Today, the 53-year-old is feeling better than she has in years. She no longer takes painkillers and is seeing results from an experimental treatment she receives annually in Palo Alto, California. The treatment is still being researched, but could eventually be the first approved treatment by the U.S. Food and Drug Administration.
Wheeler counts herself as one of the lucky ones, as many people with ME/CFS can't travel or don't have adequate insurance. Even if they could, not everyone responds to treatment as well as she has responded. Some are so stricken with the sensitivities of their conditions they are unable to leave their homes, with light and sound sensitivities so severe they often sit in darkness or constantly wear noise-canceling headphones.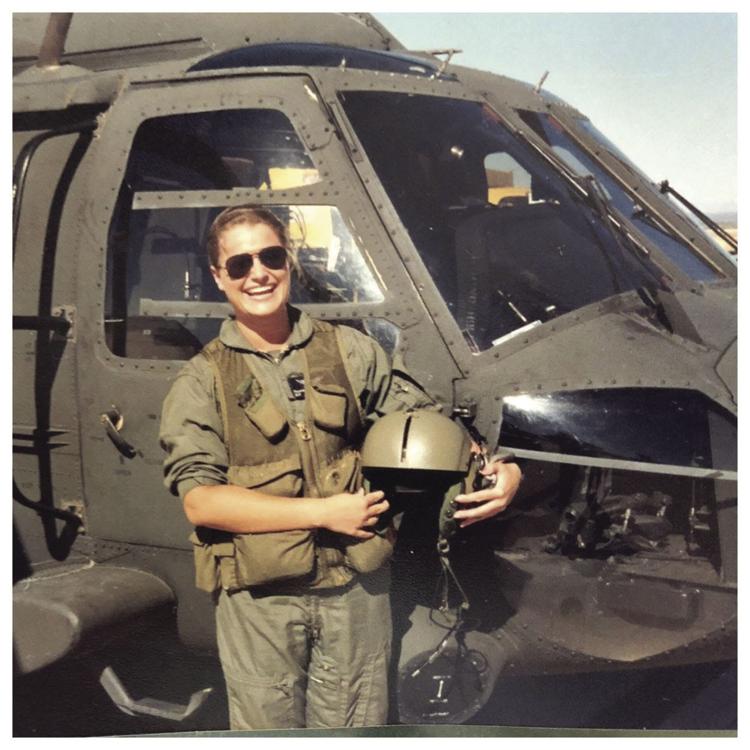 "Some lose their ability to swallow or use their vocal cords," she said. "They're basically wasting away."
The New Hope resident described herself as a Type A personality with a body unable to keep up. She was an Army helicopter pilot in the 1980s and a runner, fitness instructor and downhill skier. When she first became ill in her 30s, she couldn't wrap her head around the fact that she might not get better.
"I kept working and fighting through it, trying to exercise and get stronger," she said. "I kept hurting my body to the point that I had to quit my career."
Now her exercise is limited to 45 seconds of strenuous movement, up to five times per day. She wears a smartwatch to stay within a rigid heartbeat limit; if her heart rate rises over 106 beats per minute for too long, she may be in danger of a crash.
Her exercise is supervised at Courage Kenny Rehabilitation Center in Golden Valley, and she sees family practitioner Dr. Ruby Tam at Northwest Family Physicians in Crystal. Tam has become an advocate for Wheeler and spoke at a May 11 rally.
Tracing the origin
The causes of ME/CFS are elusive yet; Wheeler and her doctors believe that her condition began when she received a blood transfusion during the birth of her third child. According to a ME/CFS action group MEAction, 80% of patients report first developing symptoms after an acute infection.
However, there is disagreement in the medical field. Some doctors believe that the condition is actually psychosomatic or brought on by a mental conflict or stress.
MEAction maintains that line of thinking is what contributes to the stigma of ME/CFS as a mental disorder rather than a treatable condition that can be contracted.
According to the Centers for Disease Control, most medical schools do not have ME/CFS training, and the illness is often misunderstood and not taken seriously by health care providers.
To combat this, patients like Wheeler have returned to the public as they are able to advocate for a better understanding of their illness. ME/CFS-sufferer Jennifer Brea directed the award-winning documentary "Unrest" after repeatedly being told that her condition, which left her too exhausted to sit in a wheelchair, was in her head. Brea made the film while bedridden and later founded MEAction.
On May 11, a worldwide rally called Millions Missing was held for sufferers of ME/CFS at the Hennepin County Government Center in Minneapolis. Those who could leave their homes dressed in red and stood in solidarity with each other. Others that could not make it sent a pair of shoes to display at the event.
"We're talking about millions of people that have just left the world because we were so ill," Wheeler said. "We're missing from the work world, from our friends, from our lives."
The Millions Missing rally occurs across the globe on the same day every year, but this year was the second that a rally was organized in Minnesota. Wheeler helped organize both rallies with Lianne Beyerl of Edina.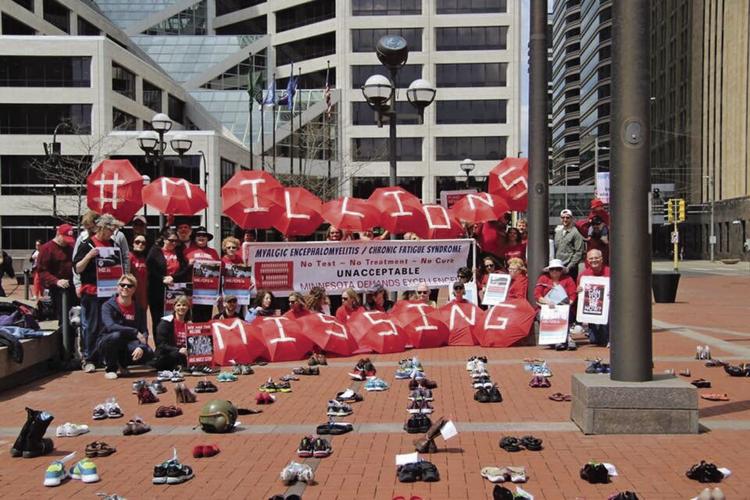 Helping Minnesota catch up
This was Wheeler's first year experiencing the local event, as last year she was traveling to France to be with her father after he suffered a heart attack. Still wanting to be part of the action, she went to a local rally abroad and was moved by its power.
"That's where it really hit me that this is a worldwide movement," she said. "Minnesota is a little bit behind, but we're not going to be behind anymore."
The nonprofit she helped co-found has lobbied with legislators, implemented a ME/CFS workshop among medical professionals for continuing education credit, circulated educational materials, and continued the work of networking a group of people whose illness threatens to remove them completely from social and public spheres.
With Wheeler's activity levels, her plate is full as she juggles her advocacy work, her family and herself. Remaining busy relieves that side of her that will always fight to have her hands firmly plunged into activities at once, but she has become acquainted with a newer, calmer side that she understands a little more every day. She said her illness has taught her to find gratitude in "the little things." She has picked up the craft of knitting.
"Life was so fast-paced and this thing has really slowed me down," she said.