Last month's grand opening of the New Hope Aquatic Center kicked off with a high level of fanfare, but was underscored by one of the stranger effects of the pandemic: a shortage of certified lifeguards.
Aquatic Park Supervisor Tony Portesan said he had hoped to hire 25 to 30 dedicated lifeguards in time for opening weekend, but he was only able to hire 16. As a result, the pool's opening weekend suffered reduced hours, and operating hours were cut in half for the next three weekdays since so many of the new hires were teens finishing their last days of school.
Crystal Recreation Director John Elholm said Crystal Cove has experienced similar issues. This season, the outdoor aquatic center is fully open for just four and a half hours per day Wednesday through Sunday. Visitors to the pool on Mondays and Tuesdays can expect a limited use of amenities with varied hours of operations.
New Hope and Crystal grapple with issue
The issue has been a tricky one to navigate for pool managers across the state, and for the most part, one without a solution.
Crystal Cove management has told season pass holders that hours will expand if more lifeguards can be hired, but there isn't much incentive to get certified so far into the season.
"It takes several weeks to get staff trained and ready to work, so there wouldn't be much pool season left once they start," said Elholm.
Portesan was able to hire an additional three lifeguards since the New Hope Aquatic Center opened, but is still looking to fill more positions at the aquatic center. He believed that the shortage was caused by a combination of fewer classes being offered and the loss of legacy staffing. The community pool was razed and rebuilt the past three years, and longtime staffers found new jobs in the meantime.
"We had to start from scratch with staff members," he said.
A recent search on the Red Cross website found a single lifeguard course in the Twin Cities area this summer in Eagan. It's not quite indicative of how many classes are actually being offered in the area, as there is a cost to advertise a course on the site if it doesn't follow a specific Red Cross curriculum.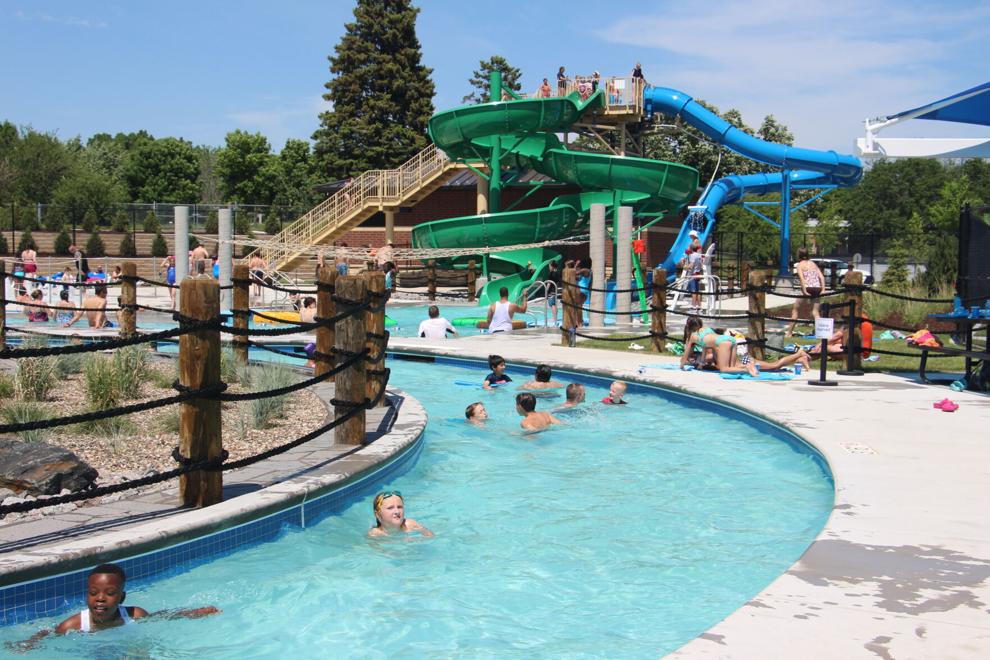 Is there a fix?
Pat Bennett planned the Eagan class for the Rosemount-Apple Valley-Eagan School District, though it is open to anyone in the area. She said all lifeguard certifications last two years, so those needing the course this year are either taking the training for the first time or last took the course in 2019.
Typically, courses take place in March so participants are fully certified when pool season is in full swing. Those certification classes require portions of the pool to be unavailable to the public, which is something seasonal pools might try to avoid at the very beginning of the summer.
"You will see very few [lifeguard] classes offered until mid-July and August," said Bennett. "Once the summer is underway the pool time is devoted to swim lessons and the staff time, likewise, is devoted to swim lessons."
Keeping amenities open
Portesan said now that people know there is a demand for the job, he is hearing from many eager applicants who don't have certification. For them it may be too little, too late; Bennett said in her experience, those certified in July and August are more likely to get a job at an indoor pool in the fall or are planning ahead for next summer.
Since the opening weekend shuffle, the New Hope Aquatic Center has resumed normal hours of operation.
"While we don't have our ideal amount of lifeguards, we do still have the amount required to keep our pools open," said Portesan.
Portesan is grateful his team has been able to maintain regular hours, often working more hours than usual, as other pools in the state have had to close and public beaches have gone unattended.
"We have been very fortunate," he said.