Golden Valley resident, Vietnam War veteran and retired teacher Larry Johnson has long been inspired by the art of oral storytelling. From his early years as a camp councilor to his many years in the classroom, Johnson has always appreciated a well-versed story.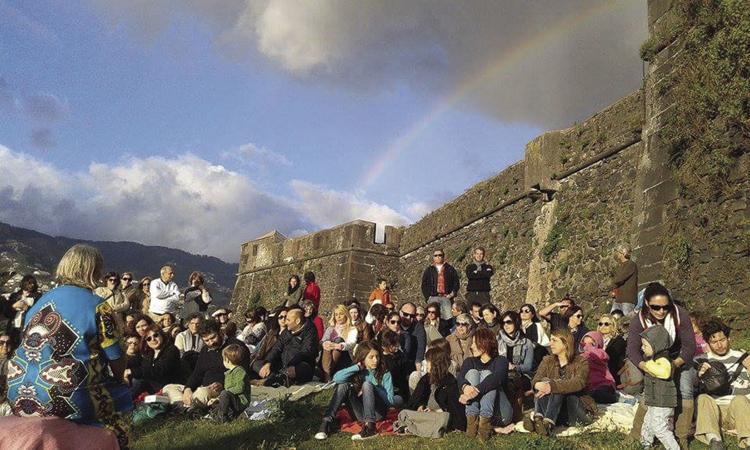 Upon his travels to Scandinavia in the early 1990s, Johnson was inspired by the region's dedication to revitalize the art of storytelling. When he returned to the United States, he knew he wanted to draw awareness to the lost art form, so Johnson organized a day for people of many nations and dialects to tell and listen to stories that typically center around a common theme. The day he dedicated for story sharing typically falls on the spring equinox. He called it World Storytelling Day. It began in the United States in 2003.
"The intent was to awaken the art of storytelling again," Johnson said. "It's always been there, but it kind of got buried by the onslaught of radio and TV. Somewhere along the line people forgot how to gather together and share stories. The day looks differently around the world — some people gather in homes to tell stories, others organize day-long conferences with a storytelling performance at night."
Johnson discovered that countries like Canada and Mexico were also taking a day to share stories, but no one had actually organized a global event. So he connected with some of his international friends and worked to make it happen.
Stories, Johnson said, tie together people's experiences and their perceptions of them. Early on in Johnson's storytelling career, he knew that oral storytelling could influence the way people thought, felt, behaved and recalled information.
"When I was young, I was offered a chance to be a junior camp councilor for kids that were in trouble with the court," he said. "If there was one place storytelling hasn't died, it was camp. There was always somebody willing to get up at a campfire and just tell stories. They were often made up or goofy or sometimes scary. Somewhere along the line I thought, I want to learn how to do that."
For a while Johnson learned the art of telling a good story just through watching others and practicing. He started being the storyteller at camp and, as he grew up and eventually moved on to doing other things, he really didn't think much of his storytelling abilities until many years later when he crossed paths with a former story listener.
"I was getting off a bus a couple of years after I returned from the [Vietnam] war and this guy looked at me and said, 'Aren't you that guy that used to tell those stories at that camp?'" he said. "The boy, well, now a man, couldn't remember the name of the camp but he asked me, 'Do you remember the password?' And then I knew, of course, what he was talking about. I didn't recognize him but he was referencing a story I told. He repeated the password, which was some made up jargon, and we had a good laugh, but I thought wait a minute, these are kids that supposedly had trouble learning. If this man can recall a made up word he hasn't heard since he was a boy, what if you could use really important quality stories as a vehicle to teach?"
So, Johnson obtained his teaching license and began to pursue a career that used storytelling to teach young minds.
"I think we should do more to encourage people to tell stories and teach people how to tell stories in school, nursing homes and other places," he said. "You don't have to think of yourself as a storyteller or performer to value the importance of storytelling in your own community."
Johnson said he sometimes grows frustrated at the politics wrapped up in education. Storytelling often is overshadowed by reading, writing and arithmetic, he said.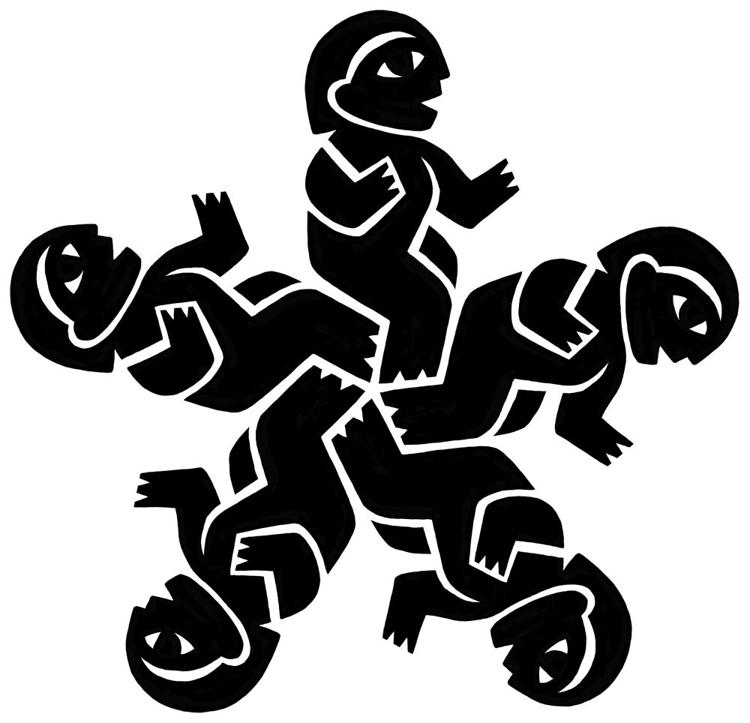 "Things like physical activity, art and music are oftentimes the programs that are cut," he said. "It's such a shame. Kids need physical activity to give their brains a break so they can retain the information they've been taught. Things like imaginative play in schools have really gone away, too. I suppose that's a different story for a different day."
Johnson said he is comforted to see schools getting attention and funding for safe school buildings, environmental quality and nutritious meals.
"We know stress in the home is another factor that impacts a child's ability to learn," he said. "Things like war can really impact a family especially if a parent is traumatized by their experience."
Johnson said, many times, World Storytelling Day in the U.S. revolves around a war-related theme. Johnson, former president of Veterans for Peace and unarmed Vietnam War medic, said global peace is a common thread that ties people of all nations together.
"I was drafted and served as a medic during the war in Vietnam," he said. "It disrupted my life – fortunately for me not as bad as many people – but much of my storytelling has taken on a flavor of that and been focused on issues relating to war, veterans and veteran services."
World Storytelling Day will be celebrated 6-9 p.m. Tuesday, March 20, at the Landmark Center in St. Paul. The theme this year is "Wise Fools: Wisdom on the Folly of War." The night also serves as a celebration for more than 70 Minnesota Alliance of Peacemakers organizations.
"We need to find something that we really care about so we can do the best possible things with the talents we have and to contribute positively in the world," he said. "Storytelling did that for me."
This year, the event is hosted by Landmark Center in partnership with Veterans for Peace. The theme is "Wise Fools: Wisdom on the Folly of War." The event will be 6-9 p.m. Tuesday, March 20, at F.K. Weyerhaeuser Auditorium at the Landmark Center, 75 W. Fifth St., St. Paul.
Storytellers will be Larry Johnson, Allan Bostelmann, Father Harry Bury, Phuoc Thi Minh Tran, Chante Wolf, John Varone and Nothando Zulu.
Johnson served as an unarmed medic in the Vietnam War, is a past president of Veterans For Peace and author of "Sixty-One: 61 stories calling for less war, more walking and no arguing on veteran care."
Bostelmann is an infantry veteran and licensed clinical social worker emeritus.
Bury was an anti-war U of M Newman Center Priest in 1960s and was invited to Vietnam in 1971 by the Vietnamese to help stop the war.
Tran is an award-winning author and the first Vietnamese immigrant to become a librarian in Minnesota.
Wolf is an award-winning photographer, writer, artist and educator. She served 12 years in the Air Force and in Operation Desert Storm in 1991.
Varone is a Vietnam War veteran, lifelong musician and former national Veterans for Peace board member.
Zulu is the founder and directer of Black Storytellers Alliance. She is a lifelong political activist, living Dr. King's truth that the country will never solve poverty and racism by spending money to send youth overseas to kill poor people.
Follow the Sun Post on Facebook at facebook/mnsunpost.