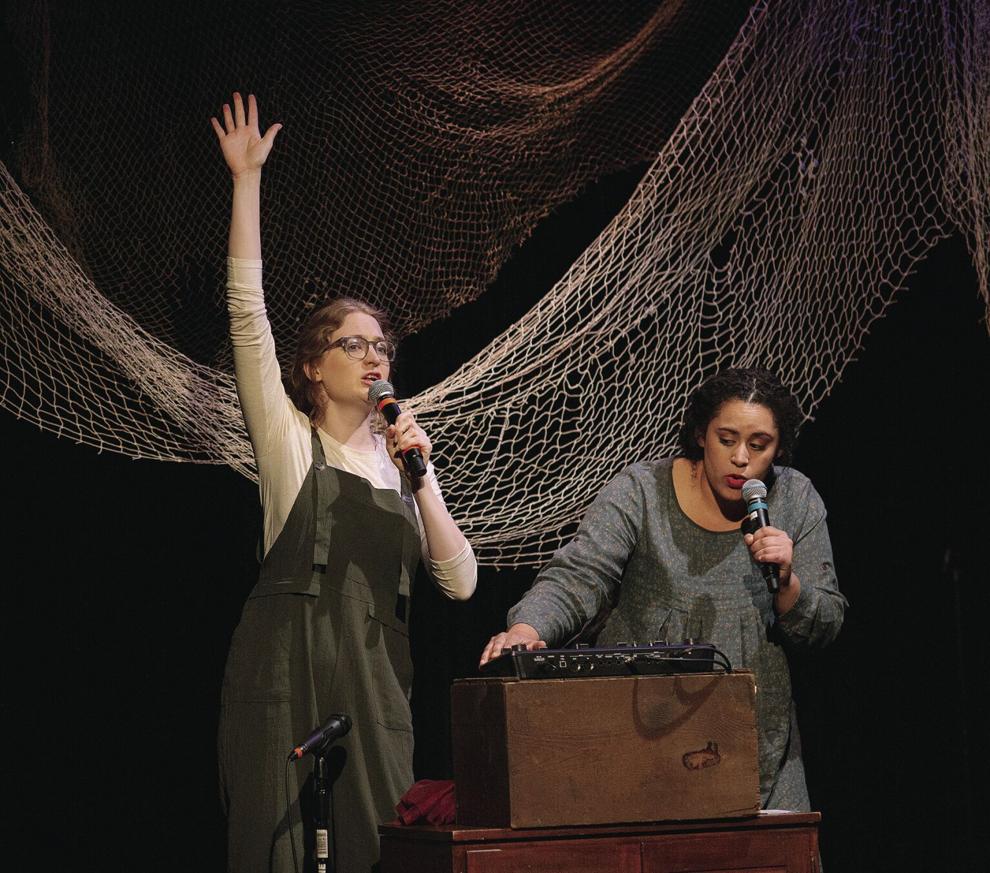 Award-winning 'Islander' makes U.S. premiere
The live theater industry was among the first to shut down at the start of the pandemic in early 2020 and is among the last industries to reopen this year – a fact that is not lost on Cindy Polich, the owner of Theatre Elision in Crystal.
It's been a long time away, Polich said, for the actors, stage managers, the sound and light technicians, and the owner.
The staff who were put out of jobs were forced to go out and find employment to pay the bills. Many had been employed full-time in stage work.
And for the business, staying afloat wasn't easy, especially since it took seven months to qualify for and receive emergency funding provided by Congress.
"Congress passed Save Our Stages, or also called the Shuttered Venues Operators Grant program, in December and we were very hopeful that we would be getting some relief," Polich said.
However, it wasn't until April that applications came available, only to have the website crash and force another two-week delay. "We got our application in on day one. We submitted all info they needed," Polich said.
On June 18, they got word they had been approved, with Polich expecting the funds to appear in the bank account this week.
Polich is grateful and relieved they can finally get back to what they do – but the plan is to do it cautiously and deliberately.
"It's very good news. We're going to get much-needed relief. ... But it's bad news that it took seven months."
The funds received through the federal government covered about 30% of the theater's financial losses, Polich said.
"All the expenses of having a building didn't go away. We still had to pay for insurance, still had to pay to have the parking lot plowed. Heat and water and sewer and electric and all that stuff – the bills still came," she said.
But the funding came in time for theater personnel to begin performances once again, while a full schedule is being finalized that will take the operations through next January.
The theater had been operating in Crystal for a bit over a year when the pandemic hit. Polich said the theater was on the cusp of its biggest and most costly production, "First Lady's Suite," when the shutdown came, just three days before opening night.
Regaining the momentum the theater was experiencing in 2019 and 2020 might take some time.
"We're just coming out of a pandemic. A lot of people are vaccinated and everyone (associated with the theater) is vaccinated. But we didn't know how comfortable people would be coming indoors and sitting next to somebody they don't know. So we chose a show that was short, and small," Polich said.
"Islander," she continued, "is a little over an hour long, has two cast members, and is a very heartwarming, wonderful show." The show originated in Scotland and played in England "to very good reviews," Polich noted.
It was recognized as the top musical at the 2019 Edinburgh Fringe Festival.
Polich is constantly on the watch for shows that are well-received and would be appreciated by local audiences. "I'm always looking for new work, new composers, new writers who haven't been seen much."
She happened upon the show when looking at musicals produced at the Fringe Festival. "I reached out to the composer, Finn Anderson, and inquired if the show was available to license, and he said it was," she recounted.
Anderson was in Chicago in early 2020 and invited Polich to meet there for further talks. However, two days before her flight, the shutdown hit.
They continued their correspondence and eventually came to an agreement to bring the show to Crystal for its U.S. premiere.
In all, there will be 14 performances of "Islander" at the Elision, running through July 31.
"The storyline is about people connecting and about people who may have lost their ability to connect and coming back together again. It's a theme that resonates to what we're going through right now," Polich said.
The cast and staff at the theater are also stepping back into their stage lives, a task that may be more difficult than appears.
"A lot of (staff) needed to take other jobs," Polich said, and though many of them were in theater full-time before the pandemic, they might now be faced with juggling two jobs.
"This is first thing back for a lot of them. They are working a day job and coming back in the evening. Many will see a slow rebuild back to where they were. It's great to get them back to work, but it's a tough go to have to juggle two jobs," Polich said.
Those busy performers now wait to see if audiences will return as well.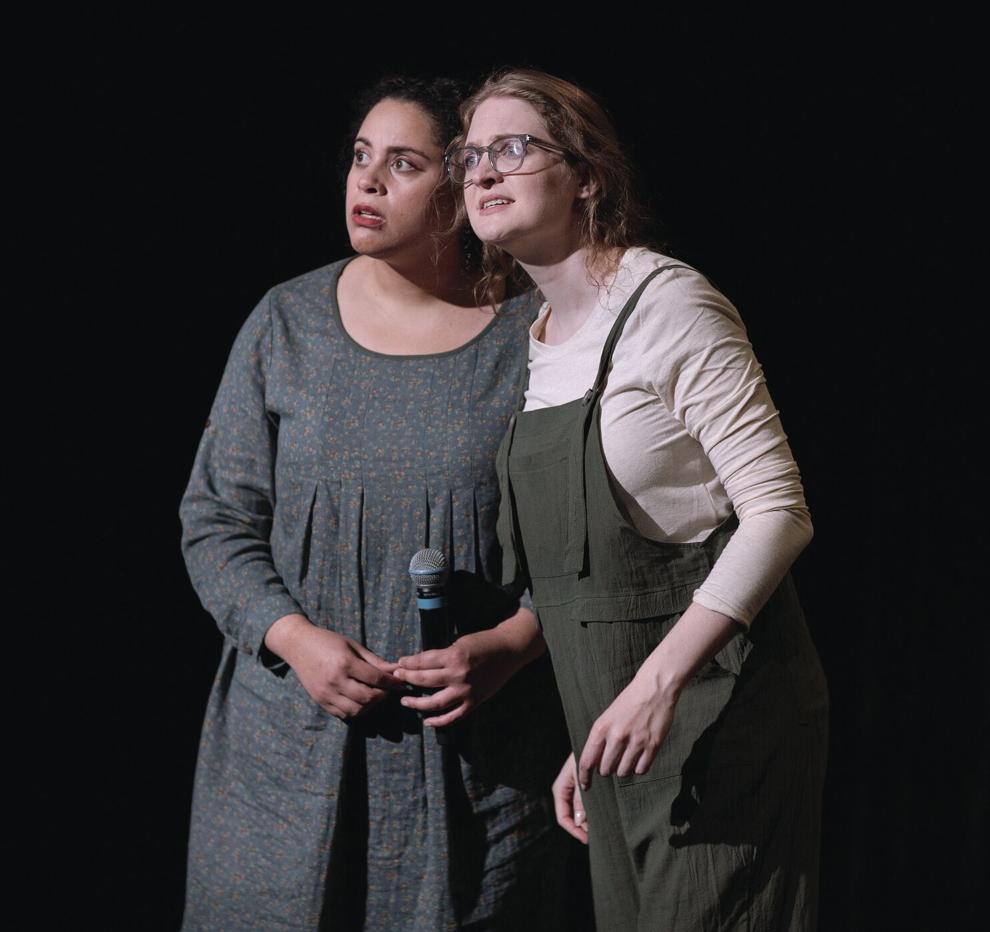 "For us, it's going to be a rebuild, a restart," Polich said. "We've got a good lineup coming up, but it's going to come down to the question of whether audiences come back. Of course, we need audiences. We don't do this for ourselves. It's really about how comfortable people will be."
All members of the cast and production team have been fully vaccinated. Face coverings will be required at all times while in the playhouse, including throughout the performance.
The theater is following all recommendations from the Minnesota Department of Health and the CDC. The theater's safety plan for live rehearsal and performance was submitted to and approved by Actors Equity Association.
The theater has a certified COVID Safety Officer on staff and on-site at all times who ensures all safety protocols are followed.