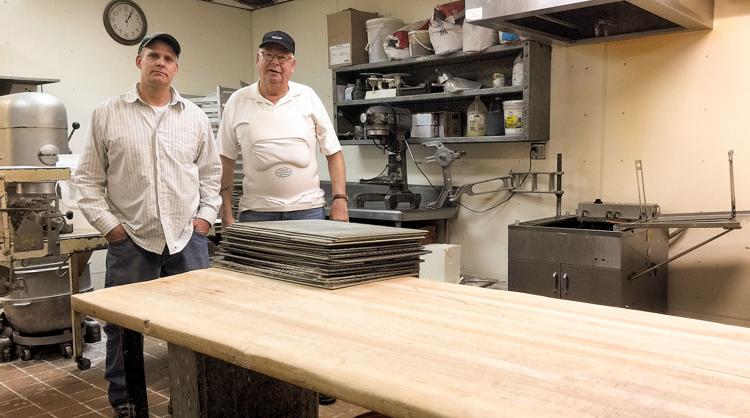 Anniversary celebration includes coffee, doughnuts at 1980 prices
Four decades in a singular occupation is a long time.
But don't tell that to Darrell Mead, the baker who opened the Old Fashioned Donut Shoppe in Crystal in 1980.
Mead and his family have committed their entire working careers to doughnuts, coffee and community conversation.
Mead and his son, Jeremy, and the staff of six employees, are using February to recognize that they've been in business 40 years and to recognize the community that has kept them elbow deep in flour and dough, frying treats in hot oil and brewing and pouring thousands of pots of coffee.
Jeremy has taken over management of the business at 2720 Douglas Drive N., but the operation continues as it has for 40 years.
To celebrate, they are offering customers a cup of coffee and a doughnut for 40 cents this month.
"That's what it would have cost back in 1980 when we opened the shop," Darrell said.
When Darrell got into baking as a high school junior in his hometown of Brainerd, he didn't realize that several decades later he would still be baking.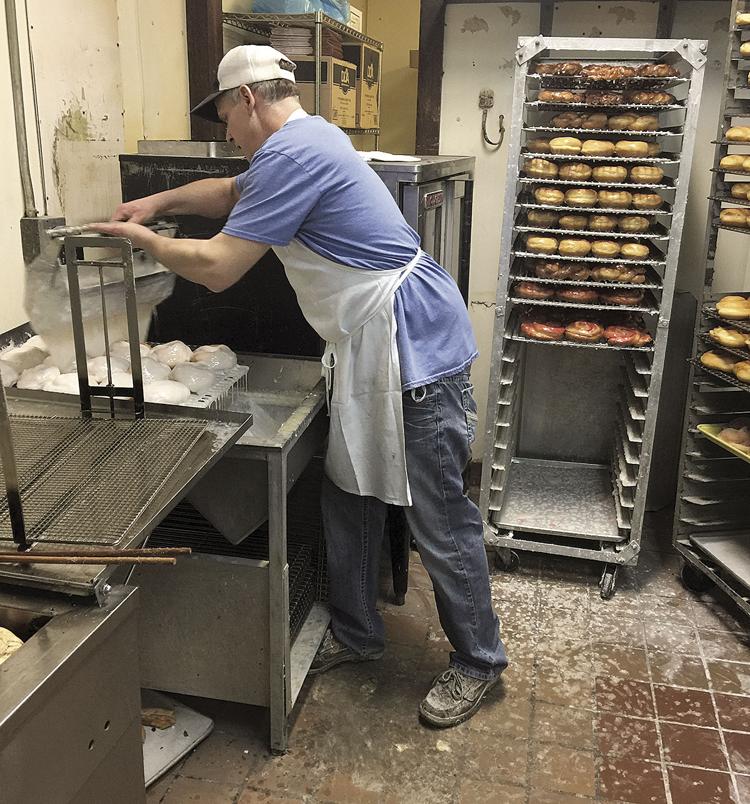 He worked for a bakery in Brainerd for several years, but then he moved on. "That's when we moved down here in 1979 and opened in February of 1980," he said.
The operation was always been a family endeavor.
Jeremy was the son who stayed with baking.
There are no secrets for longevity that Darrell touts, but he says their success has come through hard work and a focus on quality.
"The big thing is our ingredients. We've never skimped," he said. "You know, the price of cocoa might go high and you might want to go to a lower-grade chocolate – we've never done that. We've always stayed with good quality ingredients."
He also pointed to some early advice he got from a friend: "He told us then – go in with what you know, and never make any changes." Using that advice and staying the course, the business has sold tens of thousands of doughnuts.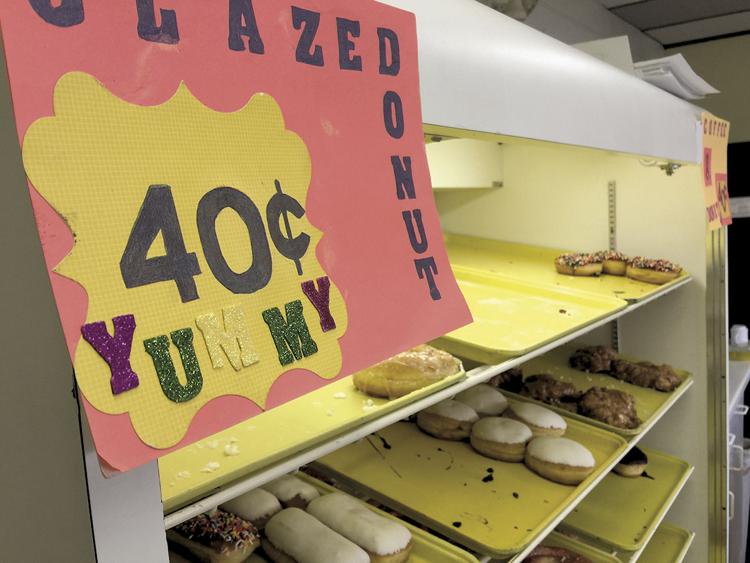 The most popular doughnuts?
"Naturally, the glazed doughnuts are everybody's favorite. The cake doughnuts, of course, but the chocolate cake doughnuts and chocolate raised doughnuts [have been very popular] because we use a really good chocolate icing," he said.
When they first opened the doors, the clientele was a bit different.
"That was back in the day when the kids all walked to school," he said.
With an elementary and junior high school just down the road from the shop, the students would generally take time to stop in on their way to school or on their way home.
"A good day was when the kids got out of school and we'd say, 'OK, here they come over the hill.'"
Today's clientele is "more business people that are picking up doughnuts," Darrell said. "We get salesmen that will come in and buy three or four boxes of doughnuts because they're going out and calling on their clients. What better way to get your foot in the door than with a box of doughnuts."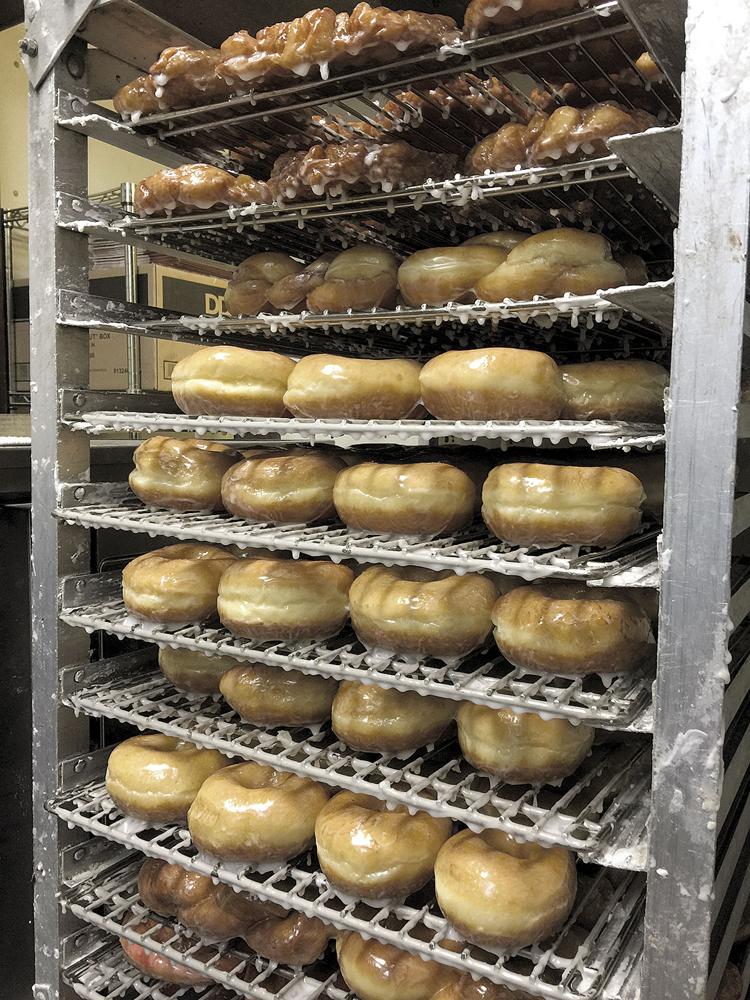 Darrell also said getting into the wholesale business provided a boost.
"We did pretty much all of the Tom Thumb stores in the area," he said about their morning deliveries of fresh doughnuts.
"I had two old Ford station wagons that we delivered with and we had a couple retired guys who would come in and load the doughnuts up and haul them out to all the Tom Thumb stores."
The storefront has also been a destination for locals who enjoyed their morning doughnut and coffee.
"Over the years, we've always had our coffee klatches, which is mainly guys who come in every day and sit and read the paper and drink their coffee and tell stories back and forth."
Jeremy added, "We see a lot of the groups come and go as they get old," he said. "Then the group starts weeding down over the years and then a new one would start up."
The most rewarding aspect of running a doughnut shop?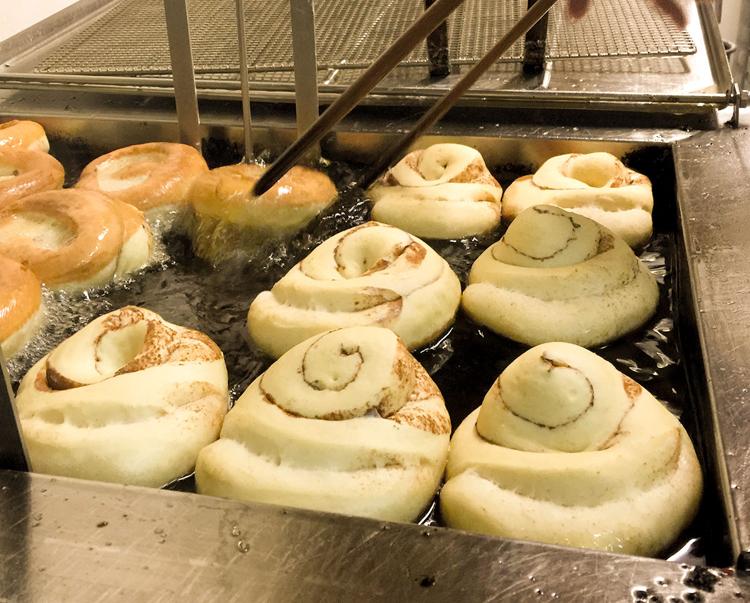 "I love to deal with people," Darrell said. "Just to be able to come in and sit down, have a cup of coffee and talk. There's a guy who has come in for years and his thing is coconut long johns. He lives right up the street at the Heathers. He doesn't come anymore, but once in awhile I'll throw three or four long johns in a bag and go visit him. He stopped driving at 98. He's 100 now.
The street superintendent – he's 98 or 99 years old – I still take him doughnuts."
Visiting with those who come in and sit and talk is one of the most rewarding parts of being in the business, Darrell said.
"You know, you get a couple of Democrats and a couple of Republicans who come in and you try to stay out of the middle of that," Darrell quipped.
The biggest challenges have risen from economic circumstances. "And 911 kinda took it out on everything," Darrell said.
"But we've found different ways to keep the front door open," Darrell said.
It starts with the 2,400 doughnuts they make each day.
The Meads know their business is dependent on a number of factors, but it's their understanding of dealing with people and of producing the goods they want that will never change.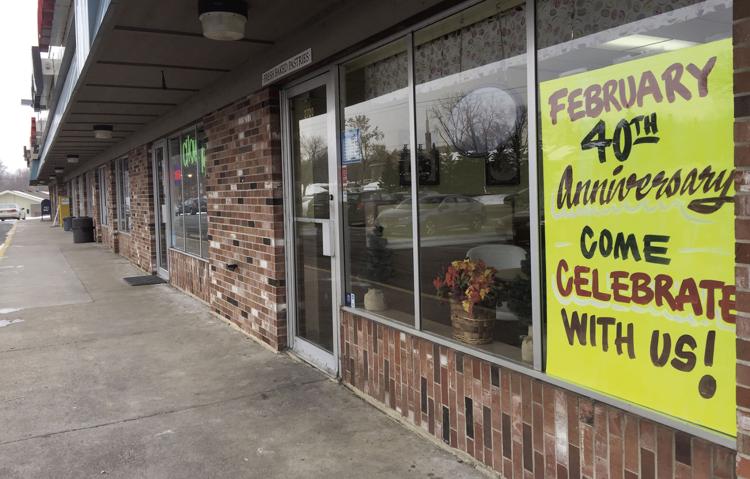 And for those reasons, it appears this family, hometown business will continue well into the future.
It's all because of the quality, the delivery and the personal touch that Crystal residents are lucky enough to have their own family bakery.
The Meads plan on keeping it that way.