Robbinsdale's go-to spot for Costa Rican food, Marna's Cafe, reopened as Marna's Eatery and Lounge Sept. 19. The restaurant unveiled its new dining area, which is an expansion into the former Pig Ate My Pizza space.
The new space features an open kitchen, booth and table seating options and a full cocktail bar. Previously, the restaurant was only been able to sell beer and wine.
Customers will now enter at the door of the new space, and filter to the former cafe portion, or lounge, as needed. A few high tables have been removed in favor of single plush chairs where customers can sip a yodo, cold brew or fresh-pressed juice while they work or meet with friends in a low-key environment.
Soon, a calendar will be established for special events in the lounge, like live music, comedy, or public forums.
Co-owner Nicole Diaz said customer favorites, like rice- and-bean dishes gallo pinto and casado, will remain. However, the expansion brings a heaping selection of things to order for breakfast, lunch and dinner.
The lighter fair includes pastries, shareable items like fried plantain, yuca fries, and cheese curds, and salads. Lunch and dinner menus feature an array of sandwiches, burgers, salads and signature Costa Rican dishes. Customers can order the crab and shrimp burger, which Diaz said was getting quite a few orders on the first day.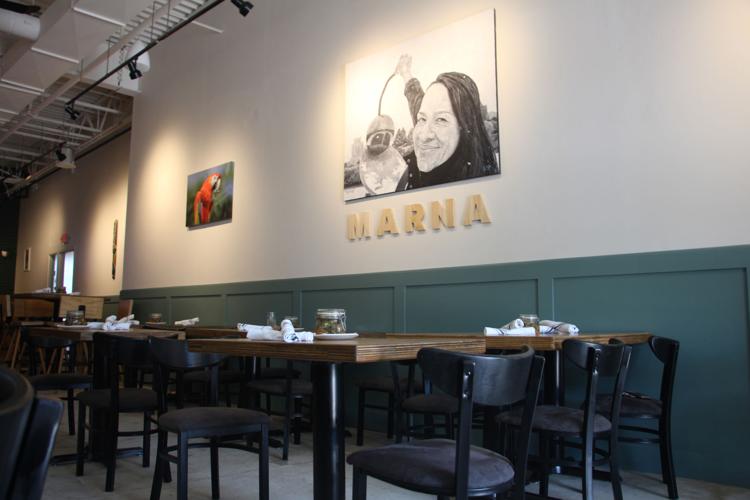 Members of the Robbinsdale community can celebrate their hometown with the Birdtown Burger, which includes beef, cabbage slaw with sosa sauce, feta cheese and plantains.
The restaurant will also offer chef specials like pan-seared snapper and steak, and desserts like tres leches, flan and custard.
The restaurant will be open 8 a.m. to 4 p.m. until kitchen staff members are adjusted to the new menu.
Diaz said in a few weeks, the hours will be 8 a.m. to 10 p.m. Tuesday to Thursday, 8 a.m. to 11 p.m. Friday and Saturday, and 9 a.m. to 4 p.m. Sunday.