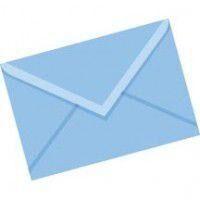 This is in response to the article about property taxes published on page 6 of the Thursday, March 25, edition of the Sun Post.
Commissioner Jeffrey Lunde is correct: "The taxpayers are paying for this."
Sure, the increase only affects 480 of the over 9,000 Hennepin county employees, but how many employers also have over 3,000 unpaid volunteers?
By the way, how did everyone enjoy their property tax increases for 2022?
Hennepin County officials should be working to lower taxes and keep money in the pockets of residents. Instead they keep a property tax system that is based on home value. That type of system promotes not improving properties because if you "modernize" or "update" any features to a building on your property, your property value rises and you pay more in taxes.
A flat rate based on lot size would increase accountability in property taxes because it makes the county have to ask for tax increases instead of a system that automatically raises taxes by increasing home values.
In addition, stability is added to taxes received by Hennepin County because taxes aren't based on fluctuations in home value. Even though we all know, even when home values decrease, property taxes still increase.
Finally, it would help that residents not get taxed out of their homes.
Currently, you could buy a home, fix it up and there is the potential you could end up taxed out of your home down the road.