Voters in Minnesota House District 45B, which encompasses all of Robbinsdale and parts of Crystal, New Hope, and Golden Valley, will choose their representative in the Nov. 3 General Election
The candidates are incumbent DFLer Mike Freiberg and Republican challenger Ken Fitzgerald. Freiberg has retained the seat since 2013.
The candidates were asked to provide biographical information and answer two questions. Their answers were edited for length and clarity.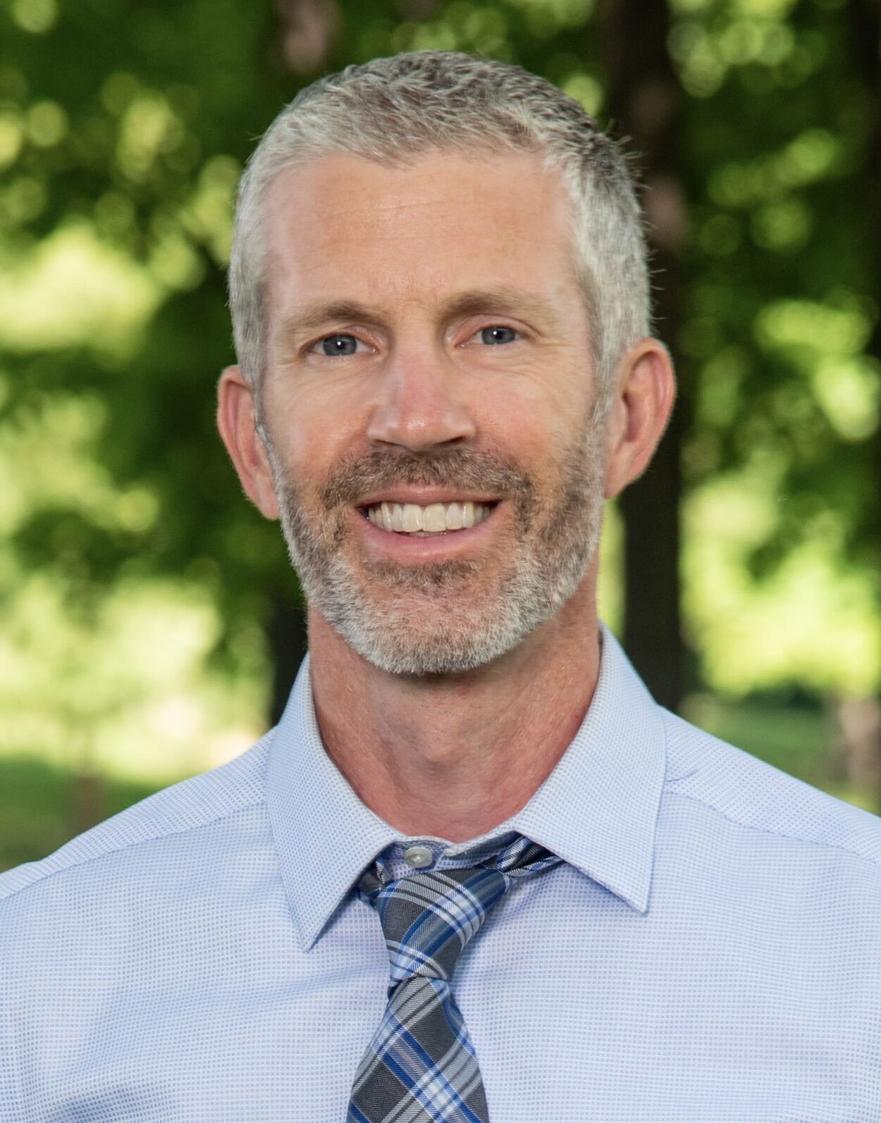 Ken Fitzgerald
Education: Bachelor's in philosophy from Mount Angel in Oregon
Occupation: VP of purchasing for Walker Bookstore
Community Involvement: Curriculum Advisory Board for Robbinsdale Area Schools, frequent volunteer at Sacred Heart Catholic Church and Catholic Charities.
How should the 2021 Legislature handle the budget issues and meet school and societal needs caused by COVID-19?
As families and businesses continue to struggle with the economic fall-out because of COVID-19 and the related lockdown measures, it is vital that the Legislature not put new barriers or burdens on families. Before the pandemic, Minnesota had a more than $1 billion surplus (if we add to that the "rainy day fund," then almost $4 billion) and so it is clear that our tax base does not need to increase, and we can handle a temporary budget freeze.
Next, let's eliminate wasteful spending due to duplicative processes, excessive red-tape and fraud mitigation so we'll have more money to give to schools. We can foster economic growth through regulatory reform to aid small businesses. With the increased need for mental health services due to social isolation and job loss, we need to have someone overseeing this area at the state level and call on insurance companies, charities and churches to find ways to provide mental health services, classes and support.
The responsiveness of people during the pandemic and riots leaves no doubt that charities, churches and neighbors are the best safety net for our communities. When the help is as local as possible it is often more efficient and effective. We can help by allowing universal charitable deductions by removing the itemization qualifier and lowering the amount from $500 to zero. Let's get citizens more involved in local concerns!
Will you support the passage of a bonding bill in 2021 or 2022? If so, where should the priorities be?
As with any loan, my support of a bonding bill in 2021 will depend on the final terms submitted for vote. The priorities should be on water and sewer projects, roads and bridges and affordable housing. Additional priorities will depend on the new normal that plays out with new habits in work-from-home, commuting, school learning, service industries, shopping habits, etc.
Mike Freiberg
Education: J.D., William Mitchell College of Law; B.A., Georgetown University
Occupation: Public health attorney
Community involvement: Golden Valley City Council (2004-2012), Robbinsdale Chamber of Commerce, Golden Valley Historical Society
How should the 2021 Legislature handle the budget issues and meet school and societal needs caused by COVID-19?
My two children attend Robbinsdale public schools and I want them to be able to learn in a safe environment. I want our schools to have the resources they need to serve every student and eliminate disparities. We must close Minnesota's racial opportunity gaps by fully and equitably funding public education, from preschool to college.
My COVID-19 action plan relies on facts, data and science. With my support, the Legislature passed workers comp for front-line workers, expanded testing and ensured access to life-saving medication. But more needs to be done, including lowering prescription drug costs and protecting women's health care. All Minnesotans should be able to obtain free COVID-19 testing and healthcare services. Those who have been exposed to someone with COVID need to be properly notified.
Will you support the passage of a bonding bill in 2021 or 2022? If so, where should the priorities be?
I strongly support passage of a bonding bill. If there was ever a time to pass a robust bill, it is now, when the coronavirus has ravaged our economy and thrown thousands of Minnesotans out of work.
Bonding fuels key investments in schools, colleges, roads, bridges, mass transit, wastewater treatment plants, flood prevention and mitigation, parks and trails and other important infrastructure projects. It supplies local economies with the support they need to thrive. Further, a $2 billion bonding bill could create more than 30,000 jobs.
The House DFL Majority presented a responsible bonding bill both during the regular session and during the June and July special sessions—all of which met resistance from House Republicans. A bonding bill requires not just a simple majority to pass, but a supermajority. To date, House Republicans have refused to supply any votes for a bonding bill, but we are continuing to work on a path to get this crucial legislation enacted, either in a special session or in the 2021-2022 biennium.