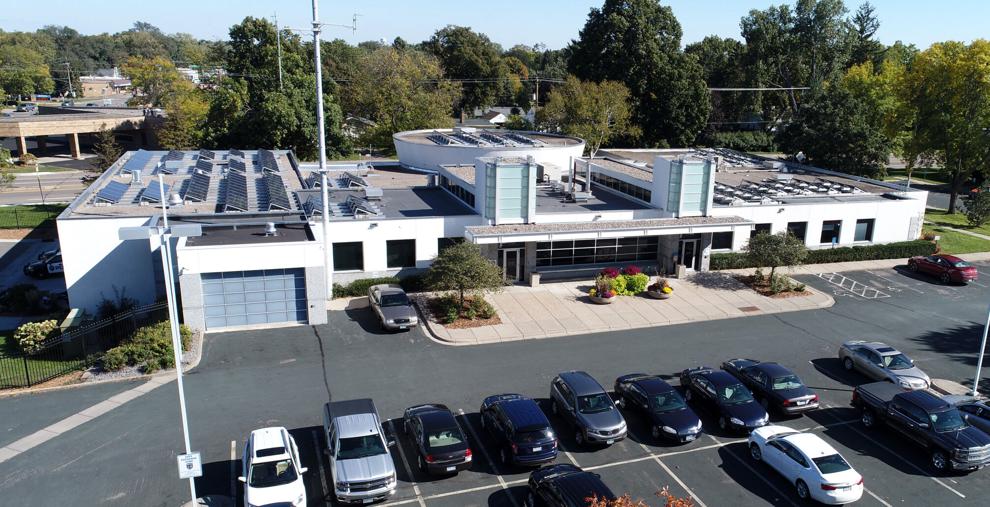 Proposal passes on 4-2 vote
The Crystal City Council on June 2 approved the second reading of an amendment to Chapter 9 of the city code, allowing for language that will now prohibit targeted residential picketing within the city.
But it wasn't without its detractors.
Councilmembers John Budziszewski and David Cummings both voted against the proposal, while Mayor Jim Adams and councilmembers Nancy LaRoche, Olga Parsons, and Brendan Banks supported the measure.
The council had discussed the changes to the city code during a recent work session and approved the first reading of the ordinance at the May 18 regular meeting.
City attorney Troy Gilchrist opened the night's discussion on the issue, saying the ordinance includes language that states anyone in defiance of the prohibition could be charged with a misdemeanor.
He also said that other cities' ordinances had prevailed in the courts. In 1988, the U.S. Supreme Court ruled in favor of a Wisconsin city's ordinance, while a provision adopted by White Bear Lake Township was upheld by the Minnesota Appellate Court several years ago.
"As I mentioned in the past, the constitutionality of this sort of prohibition has been challenged in the past," Gilchrist said, adding that "The (appellate) court found that it satisfied the constitutional challenge."
Budziszewski, prior to the vote, talked about being a public figure and how criticism comes with the job. Cummings agreed with the potential for criticism, and said he understands citizens' rights to protest.
"I'm uncomfortable with the ordinance," he said. "But I've heard from residents who don't want this ordinance. Personally, I've protested many times and I would not be comfortable doing this kind of protesting, but I respect people who want to do this because protesting is one of the most effective ways to make policy changes in this country."
On the flip side, Banks, LaRoche and Adams all spoke in support of the provision.
"I am a huge supporter of our Constitution and our constitutional rights and being able to have free speech and be able to protest," Banks said.
"In that same breath, we also have the right to have peace in our home.
Everybody has the right to be in their home, their place of residence and have that tranquility. We're not taking away from the public square. ... We're not restricting that. It's protecting the tranquility of the home."
LaRoche said it was her duty to listen to her constituents.
"As an elected public official, constituents have called, texted, mailed, stopped me in a store or have come to City Hall to discuss issues with me," LaRoche said.
"It's my duty to be held accountable, to listen to all residents' concerns, criticism and suggestions through these and other effective venues. I don't think we need to be in front of someone's home disrupting and causing safety issues and pulling police resources away from other calls."
The mayor echoed the comments made by Banks and LaRoche, saying, "You know, we talk about rights, but whenever there are rights, there are responsibilities," Adams said. "It's important for us to take care of that neighbor, to take care of all of our neighbors."
Police Chief Stephanie Revering also joined in the discussion, describing the role of police in enforcing the ordinance.
"Let me be very clear – the Police Department supports First Amendment free speech rights and I will go back to 2017 when we had protesters here in our community and we actually blocked off roads so they could protest peacefully," she said.
"Just like any ordinance we have in the books, if someone calls 911 we obviously would show up, see if it meets the criteria of targeted picketing and if so, we would ask those (involved) to leave. We would ask them to go somewhere else that isn't targeted picketing and let them do their protesting somewhere else. That's how we would handle it," she added.