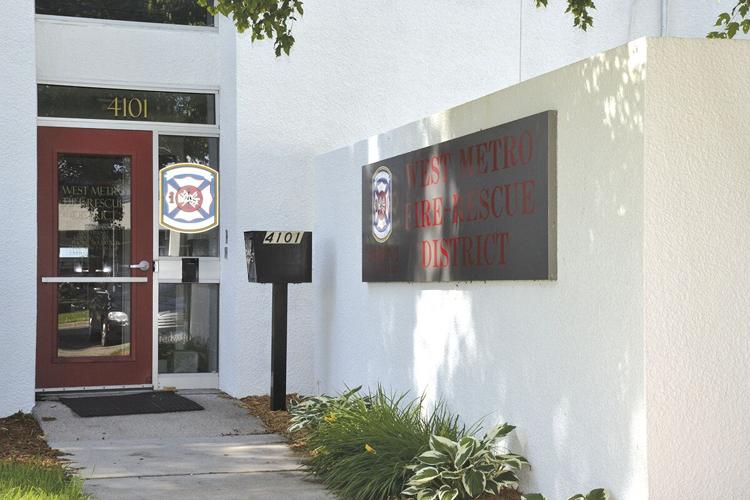 The Crystal City Council unanimously approved the West Metro Fire-Rescue District 2021 budget at the panel's Aug. 18 meeting. The $2,674,050 overall budget that shows a $99,000 increase over the 2020 budget.
Crystal's portion of the budget for the fire district shared with New Hope is $1,321,687, an increase of $45,127.
New Hope will pay $54,673 more in 2021 as its share of the budget.
City Manager Anne Norris opened the discussion by telling the council that the cities have a joint powers agreement to form the West Metro Fire-Rescue District.
"That provides our fire services, and the joint powers agreement requires that the board of the fire district approve its annual budget at its July annual meeting, which was done," Norris said.
After approval by the fire board, both city councils must approve the budget by August of each year.
Fire Chief Sarah Larson presented the budget at a work session earlier this year.
"The majority of the [approximately $100,000 increase] is related to staff time, salaries and related costs. The budget also continues to increase the amount of our capital fund," Norris said. "Crystal has a slightly smaller portion of the cost than New Hope and in 2021 our costs will increase about $45,000.
That's just over 3%."
Brandon Banks, City Council member and representative on the fire board, said there were "no bells and whistles with this budget."
The budget includes the continuance of seven full-time staff that serve as daytime duty crew, as well as maintaining up to 66 paid-on-call firefighters.
The department currently has 53 on-call firefighters.
Some of the increases for 2021 include $66,800 in salary and insurance costs; $10,000 in increases for workers compensation; $1,100 for tools and equipment; $2,000 more for motor fuels; $5,000 for improvements to communications; $4,000 more for equipment repairs; $1,000 for vehicle repairs; $7,000 more for financial services; and $20,000 more in capital fund contributions.
Decreases in the budget include $2,000 for legal fees; $2,000 in office equipment rental; $5,000 for firefighters licenses; and $10,000 for its contribution to a special insurance fund.
Mayor Jim Adams praised the budget proposal. "It's one of the smallest budgets we've seen in a long time and it comes at a great time considering what's going on," he said.
Adams went on to say that the fire board was wise in deciding to provide a strong groundwork in capital funds that help to fund the department.
"I think $20,000 of that increase was from the capital piece," he said. "A few years back, the fire board decided to get capital up to where it needed to be.
It's not much different to what we're trying to do here in Crystal - to make sure we are properly funded, so that when these capital items come we don't have to take out loans and that sort of thing."
Tobacco ordinance
The council also unanimously approved the first reading of an ordinance amendment pertaining to the licensing and use of tobacco. The ordinance is to amend Section 1105 of the city code, City Attorney Troy Gilchrist told the council.
"Changes are to reflect changes in state law that were adopted by the Legislature that went into effect Aug. 1. The amendments are merely to bring the [city's] code into alignment with those state changes - primarily focused on changing the lawful age of tobacco use from 18 to 21," he said.
The amendment follows the state's language in defining penalties for those furnishing tobacco for those under the age of 21 and formalizes the age ranges used for compliance checks.
Gilchrist also said that businesses must post signs in their establishments that spell out the law defining the age of 21 as the minimum age for purchasing tobacco products, and that employees must verify the ages of customers buying tobacco products.
When asked about whether Crystal had already been in compliance when the federal law changed, Police Chief Stephanie Revering said, "When this happened, when the federal law went into place, we decided as a city not to move forward with compliance checks because we wanted to make sure that we fell under the state guidelines, so we paused all our compliance checks and now we will reconvene [with the checks] this fall if you approve this new ordinance."
Need for election judges
The council also talked about the need for election judges.
Adams said, "if you are able to - on election night - spend some time in different places to make sure our elections are run how they should be, we would love to have you. I know during the primary some election judges got a little lonely, so if you are willing to come in, it would be great to have you be a part of what elections look like."
If interested in working as an election judge for the Nov. 3 General Election is asked to visit crystalmn.gov for more information.