The college partnered with Twin Cities Metro Transit, Twin Cities R!SE to provide a 2-year light rail train technician-specific program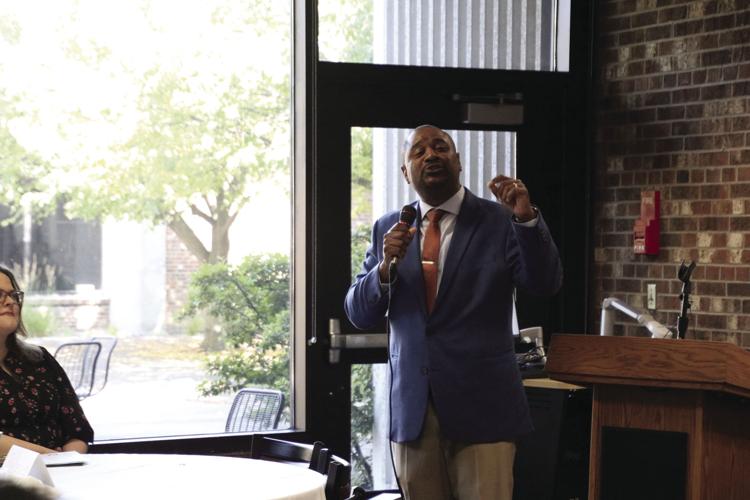 Hennepin Tech, Metro Transit and nonprofit Twin Cities R!SE partnered and trained more than 300 applicants for the first-ever Associates Applied Science degree in light rail train technician.
Six students graduated with specific training as an electro-mechanic technician from Hennepin Technical College Aug. 1.
The transit program was initiated in September 2016 in response to the expected development of the southwest light rail expansion and the need for electro-mechanic technicians. Gary Courtney, Metro Transit supervisor of Workforce Development, stated more than half of the total workforce is approaching retirement.
The program was open to external applicants and those with little to no experience.
"We wanted to create opportunities for the individual that does not otherwise have the means for the opportunity," Courtney said. Courtney also stated the program was an opportunity to diversify the workforce so it's more reflective of the communities served.
After the application process, the 300-plus applicants narrowed down to forty and began a three-month training program with Twin Cities R!SE. The nonprofit prepared the applicants for employment and provided empowerment through a course built to teach essential life skills.
"Whatever barrier it may be, R!SE worked with them," Courtney said.
After the training, nearly 16 applicants continued with five months of paid job shadowing experience and classroom exposure at Metro Transit. Students worked 15-20 hours a week and were exposed to concepts they were learning at Hennepin Technical College.
It was reported most of the students had never worked on a train or had knowledge of how trains work. Chee Vang, a graduating student from Roseville, used to work in a tire shop doing less skilled work.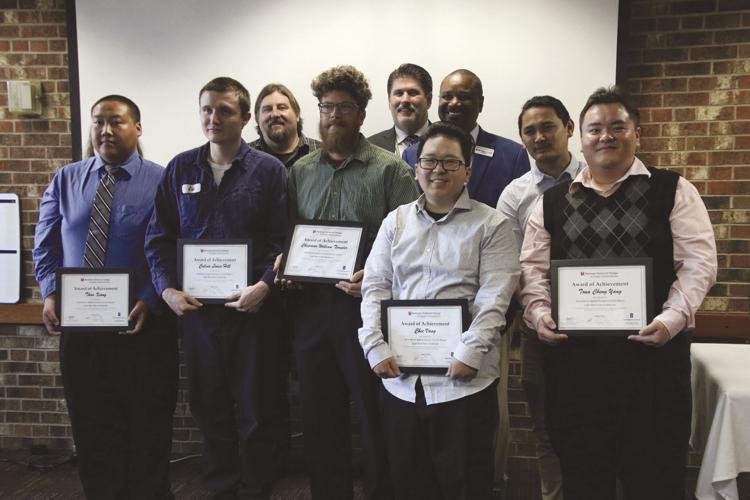 "I didn't know anything about trains,'' said Vang, adding that he now feels competent about skills he honed working with Metro Transit's experienced technicians and his earning potential. "You're getting higher pay. You're not stressed about being able to pay the bills or being able to buy food,'' Vang said.
Another student, Chapman Templer from South Minneapolis, who has a bachelor's degree in hotel and restaurant management, found his previous jobs as a cook and repairing bicycles to be stressful and low paying. He also did not know much about trains.
"There is a lot of pride to be had when I step back and look at how far I've come. I'll use a crane to lift a 700-pound motor truck, move it across the shop, set it down, release the brakes, roll it off, set it up onto the stands and start removing the brake calipers," Templer said.
After the five-month paid job shadowing and course experience, the 16 applicants were narrowed down to a mere six individuals.
"There are requirements for people to stay in the program and you have to demonstrate you're progressing," Courtney said. He added attendance and participation is a requirement and is one of the reasons only six graduates are graduating.
The last step in the light rail partnered program is participating in a two-year program where students are interning full-time and going to school full-time. Metro transit supports the students financially for their first year as long as the student's grades were above a certain GPA.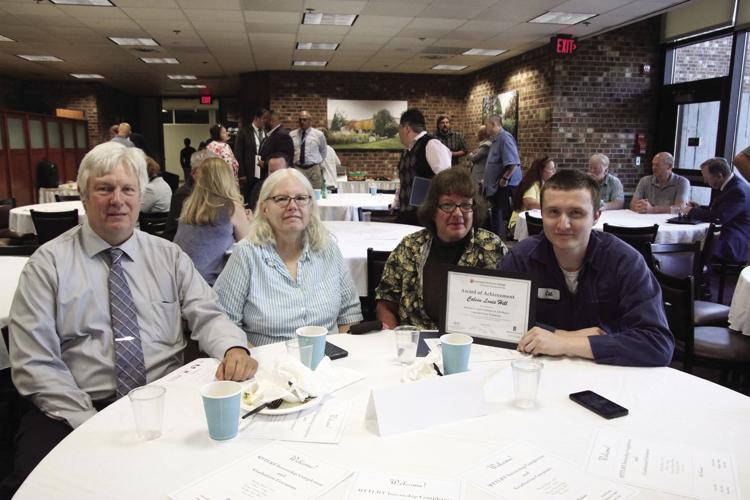 Students were able to get one-on-one mentoring with existing electro-technicians in the field. Courtney started the students had to build a level of commitment with going to school and working full-time.
"It's a really fun class because they [students] want to be there and get what was offered. Sometimes, they [students] would ask to take a nap because they had just finished working and started class right after," Damodar Ramanuj, one of the light rail instructors at Hennepin Tech. "It was a great experience and a bit of fun in everything."
Directors of the program worked hard to put together the curriculum and show the course was in high demand and needed a certification degree within the region.
"Those six individuals worked very hard to get to tomorrow's [commencement held Aug. 1] place. Six individuals doesn't get us to where we ultimately need to be to support regular servicing, but it is a start, and we have opportunities to expand the program to help us in a more robust matter," Courtney said. "We are very proud of those six who have gotten there."
Graduate students of the program are not guaranteed a position with metro transit although they will be well qualified. The light rail train technician program partnered with metro transit is under evaluation and is anticipated to be running this fall.
Students can still take the degree program at Hennepin Technical College as a standalone, not in partnership with metro transit.
Before launching a new program, the directors want to make one that will look at all technician positions. Future students are encouraged to participate in the program.
"Almost nobody is going to help you the way that Metro Transit helped," Templer said.
Pictured is Hennepin Technical College President Dr. Merrill Irving, Jr. He gave encouraging words to the first light rail train technician graduates during the commencement held on Aug. 1.
(Back: left to right) Manager of Rail Training Ona V. Pradhan, Ryan Timlin (works with ATU 1005), Metro Transit Deputy Chief of Operations-Rail John Humphrey, Metro Transit, and Hennepin Technical College President Dr. Merrill Irving, Jr.
(Front: left to right) Graduating students; Thao Xiong, Calvin Hill, Chapman Templer, Chee Vang, Tenzin Kunga and Toua Yang.
Pictured is graduating student, Calvin Hill (right) and the Hill family. The commencement was filled with joy as they celebrated a milestone.