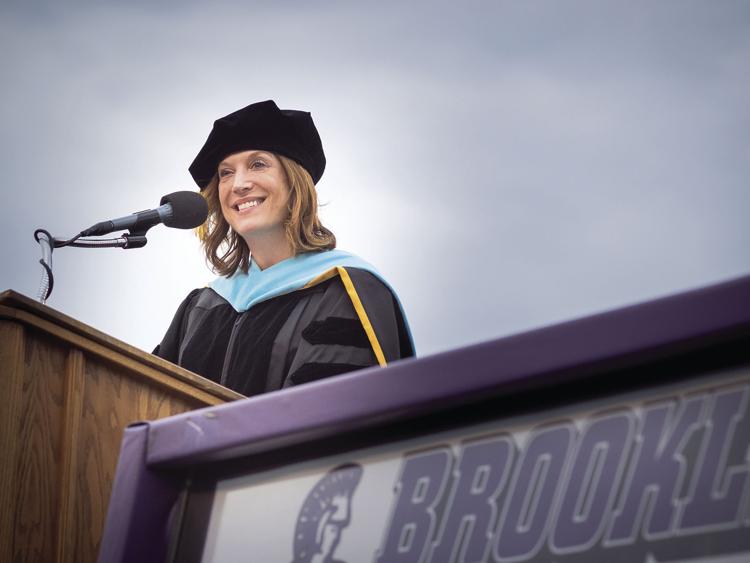 I want you to know how proud I am of the Brooklyn Center High School class of 2020.
I've had the privilege of growing up right alongside this group of young adults, first as their principal and now as the superintendent of Brooklyn Center Community Schools. I remember when they walked through our doors as awkward and energetic sixth-graders. I remember their eighth grade promotion high school students and their beaming families celebrating with them. I remember freshmen orientation and each ninth-grader proudly wearing their BC 2020 Vision T-shirts.
Here we are again, at another momentous milestone, except we aren't celebrating together with family and friends. We are wishing this amazing group of young people congratulations through our screens. Our plans to honor the commencement of the class of 2020 have shifted. But, I do not want our graduating seniors to lose sight of the pride we have in the BC community.
It's easy to focus on all of the things lost right now. But I am asking our community to focus on the one thing that still matters – deeply – and that is our relationships with each other. That is the thing that matters. Not sitting in uncomfortable bleachers or folding chairs at Centaur Field during graduation. The people we love and hold most closely to us, that matters. The bright futures of each of our graduates, that matters. The fact that our seniors are still graduating during a pandemic, that matters. This is a huge accomplishment in whatever form it comes.
I wish we could be on that field on June 5 so I could look at the faces of our amazing students. I am profoundly sorry that we can't be there. But the safety of our students, families, neighbors and community matters too much. Our district and our society have had to make very difficult decisions, and I applaud the class of 2020 for handling it with grace and maturity far beyond their years.
And here we are that the end of the school year, the end of their journeys in Brooklyn Center Community Schools. As I think back to that first day of sixth grade, this group of people has truly grown into inspiring adults ready to take on the world. The class of 2020 has made us proud. Now, walk proudly into your future. You've earned it!
Carly Baker is Superintendent of Brooklyn Center Community Schools.