Last weekend, amateur radio celebrated its most important day of the year: Field Day. Organized by the American Radio Relay League, it unites an estimated 35,000 ham radio hobbyists in the most popular on-the-air event in the U.S. and Canada.
While there's a lot that can occur on Field Day, Benton Jackson simplifies it to the four F's: Fun, food, friends, and frequencies.
"It can be a lot," said Jackson. This year, he estimated 40 license-holders from the Maple Grove Radio Club, which he is president of, would be on-hand to help build and broadcast from five stations from 1 p.m. Saturday, June 26, to 1 p.m. Sunday, June 27, at the Chester Bird American Legion in Golden Valley. Members of the public are encouraged to come watch the festivities, ask questions, and even get their voice on the airwaves if they feel so bold.
"The event is scored, and we get extra points if we get people who haven't been on the air," he said.
Ultimately, the club and the legion hope the event and others like it create greater public awareness of a very public service.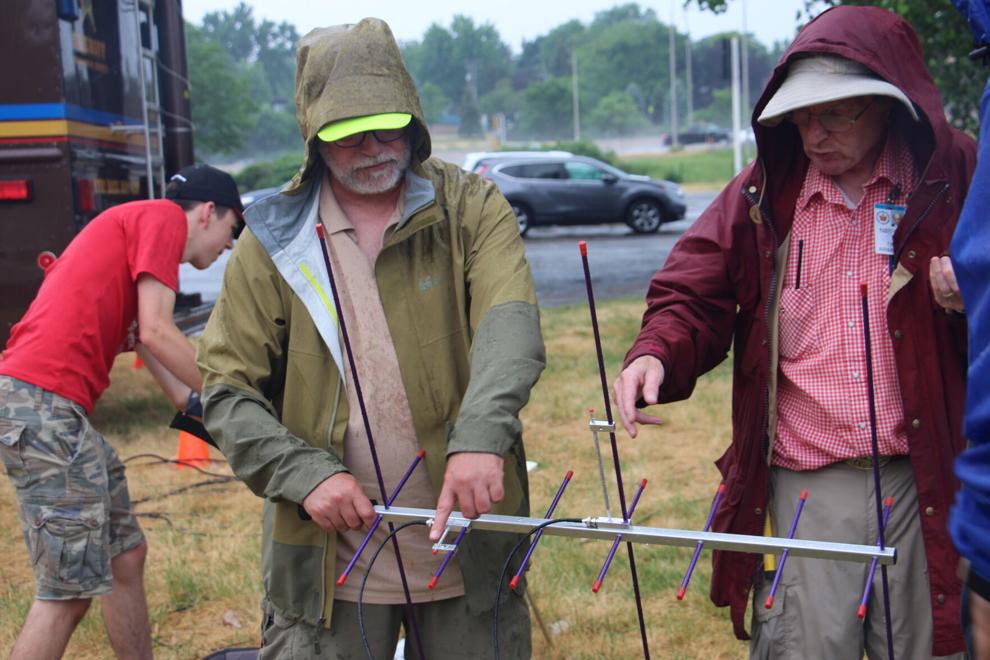 From towers to the moon
Jackson has been dabbling in amateur radio for five years, first because he needed to get a license to operate racing drones. Especially enticing to him is the variety of ways one can achieve the pasttime's purpose: to connect people around the world.
"We have a hobby of making contact with each other in as many different ways as we can," he said. "We can bounce off repeater towers, bounce off the ionosphere, and we can even bounce a signal off of the moon."
The try-it-until-something-works approach is the hallmark of a ham radio hobbyist, and instills a sense of duty in each license holder should traditional communication systems falter, perhaps in a national emergency.
"Amateur radio is many things but one of the most important is it's a backup communication system," said Jackson. "We can be really creative, so if all other communications fail we can figure something out really quickly."
Field Day, which has taken place every fourth full weekend in June since 1933, is first and foremost an exercise in emergency preparedness. Registered teams build stations completely off the grid, meaning no access to commercial power, phone lines, or a network. The point of the exercise is to challenge hobbyists to broadcast successfully in "abnormal situations in less than optimal conditions."
"It's just generators, batteries and radios," said Jackson. To prepare, the participants from the Maple Grove Radio Club began set-up in Golden Valley two days before they could begin talking on the mic.
The teams then make contact with whomever they can, in as many ways as they can: by voice command, sending coded data, and even through the dots and dashes of Morse code.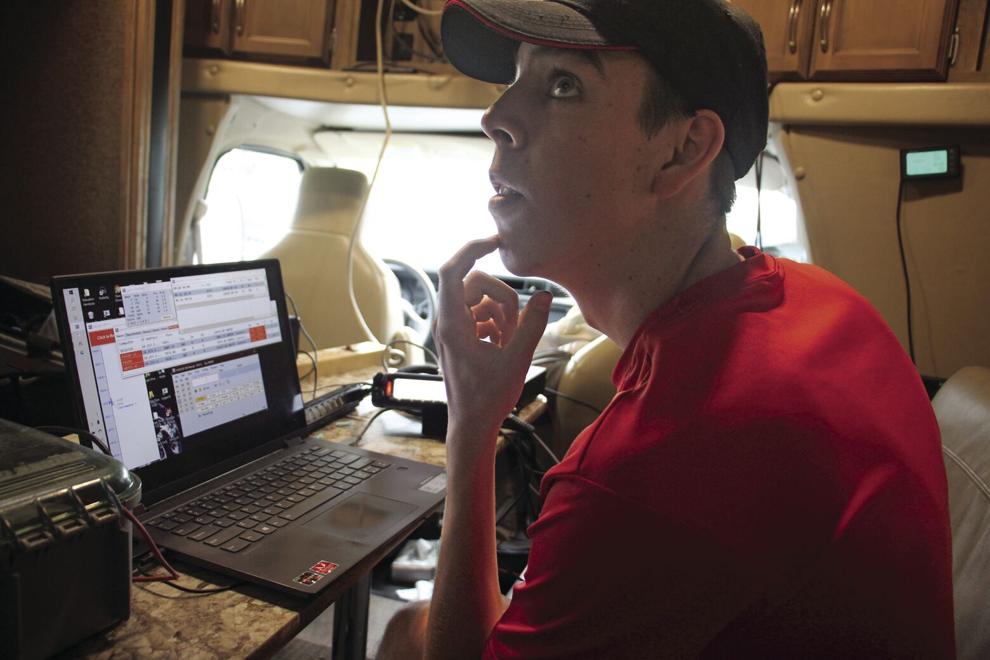 A new partnership, state service
Modes, connections, and other stylistic efforts earn the team points, but Jackson does not view Field Day as a contest.
"That's not what it's about," he said. He hoped that events like Field Day would give hobby radio greater visibility to the general public, and maybe ignite interest in future hobbyists of all ages.
The day was also a way to formally launch a partnership between the radio club and the Chester Bird Legion. Over the course of a year, the two groups have formed the post's own radio club, made up of 12 license holders who are also veterans.
The shutdowns caused by COVID-19 had gotten the Legion interested in emergency preparedness, which led its members to Jackson's club.
Legion Commander Craig Hartman said that at the time of the shutdowns, there was no established legion radio club in the state.
"I work as a Water Patrol SD with the Hennepin County Sheriff's Office and have worked with our critical response communications units on numerous occasions," said Hartman. "One of their Lieutenants, Joe Sherohman, is a member of our Legion post. I asked him if any of his radio people would be interested in forming a TALARC chapter."
Hartman said that after lots of paperwork, fundraising, and countless meetings, the legion was officially charted, under the call sign KOCBP.
"We are excited to be able to bring this emergency service to the citizens of Hennepin County," said Hartman.
Hartman admits to only pushing the idea; he credits Jackson and fellow club member Tim Arimond with the legwork of establishing the new unit.
Jackson is glad to do it. He estimates he logs a few days of work toward the hobby every month, whether its volunteering time at events or "rag-chewing," which means having extended conversations with people on the air. The license has brought him in a much different direction than he could have anticipated when he got it in 2016 to fly a couple drones.
"This is so much fun, I've hardly touched the drones," he said.