Columbia Heights started strong, but Totino-Grace took control quickly to end the Hylanders softball season May 23 win an 11-1 victory in the Class 3A Section 4 tournament.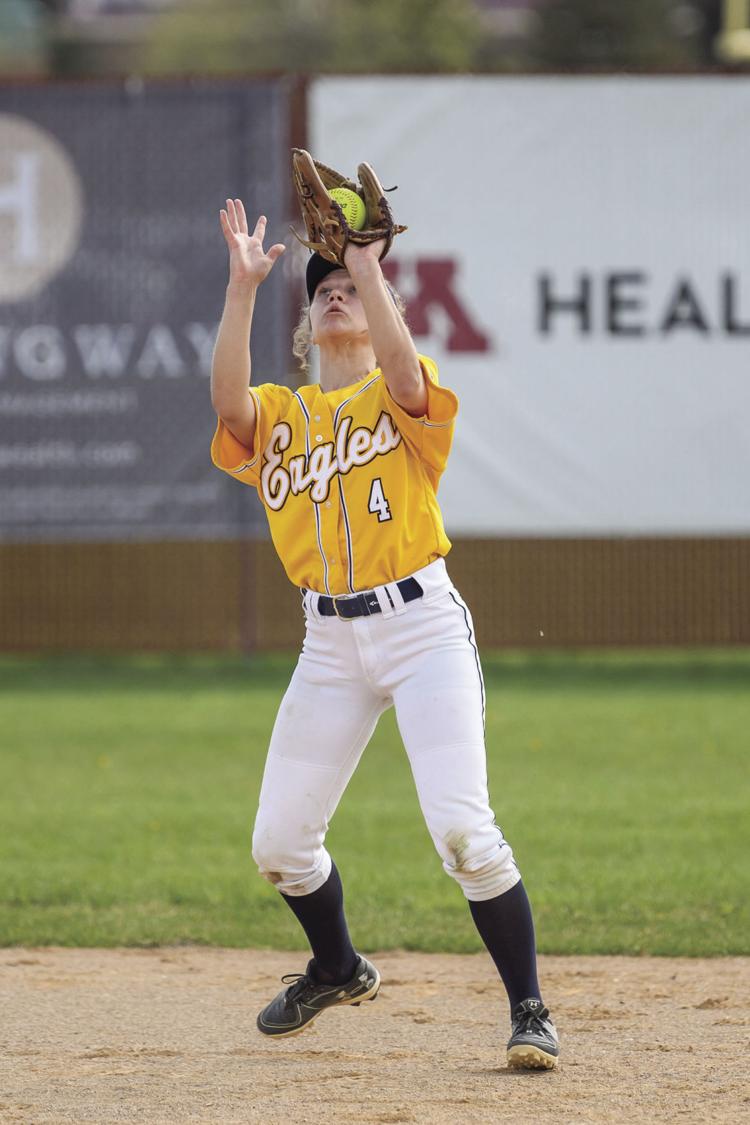 The Hylanders grabbed a 1-0 lead in the top of the first inning, but the Eagles answered with five runs in the bottom of the inning and never trailed again. The No. 4-seeded Eagles pulled away with another six runs during the fourth, fifth and sixth innings.
AutumnRose TwoBears scored the first run of the game for the Hylanders in the top of the first inning when Lauren Fanning drove her in. Fanning went 2-3 with an RBI, and TwoBears went 2-3 with a run scored. Allison Reynolds hit 2-2, Molly Gross wen 1-3 and Tenzin Sopa hit 1-2.
Totino-Grace got a big game from Sarah Wlazlo, who drove in four runs and scored once on 2-3 hitting. Brynn Smith hit 2-3 with two RBI and a runs scored. Hannah Gray went 2-4 with two RBI and a run scored. Bree Glynn went 1-3 with a run scored and an RBI.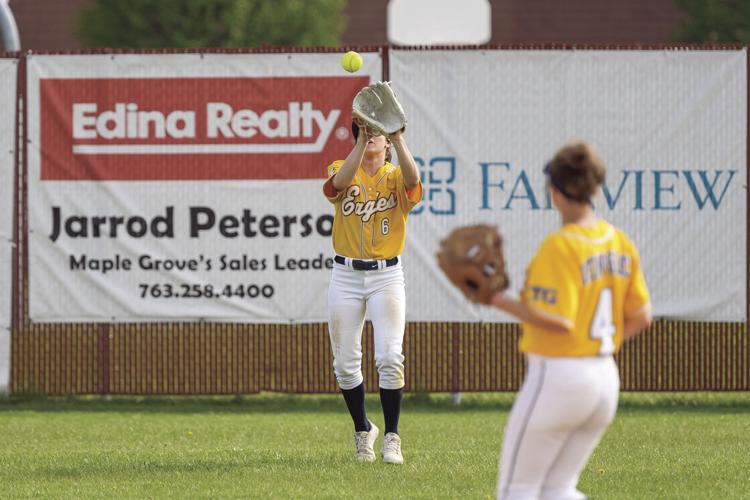 Ellie Knip earned the win pitching for the Eagles with three strikeouts in six innings. She allowed one earned run on eight hits. Gross took the loss pitching for the Hylanders with four strikeouts in five innings. She allowed two earned runs on eight hits, and she walked four batters.
Totino-Grace continued in the tournament Tuesday after press deadlines. The Eagles went 2-1 in their first three games of the tournament.
The Eagles opened with an 18-8 win over St. Paul Como Park May 20 but ran into a tough No. 1 seed Hill-Murray team May 21 before ousting Columbia Heights May 23.
Against Hill-Murray, the Eagles fell behind 4-0 through four innings but cut the lead in half during the seventh inning before falling. The Pioneers out-hit the Eagles 9-4.
Glynn led the Eagles lineup with 3-4 hitting and two RBI. She also had a stolen base.
Nicole Scott had a hit for the Eagles, going 1-2. She also walked once.
Carla Meyer hit a double and scored a run for the Eagles.
Hill-Murray got a spark from Katherine Weyandt, who hit 2-3 and scored a run. Alli Franco hit 1-3, drove in a run and scored once. Alexandra Clark also drove in a run and scored once on 2-3 hitting. Maria Soutor went 1-3 and had an RBI, and Shannon Leahy went 1-3 with an RBI
Totino-Grace pitcher Ellie Knip had her hands full in taking the loss. She threw six innings and allowed one earned run on eight hits. She struck out two batters.
Hill-Murray pitcher Claire Celski went the distance and limited the Eagles to no earned runs on five hits. She struck out one batters and walked three batters.
Hylanders stun Fridley
Columbia Heights ended Fridley's season May 23 before facing Totino-Grace in the section tournament.
The Hylanders scored twin in the seventh to beat the Tigers and advance. TwoBears drove in four runs, and Allison Reynolds drove in three runs.
Gross tossed seven strikeouts in a complete game win. Dani Martinson took the loss for Fridley despite striking out six batters.