The national non-profit School Nutrition Association has named Jessica Pena, head cook/kitchen manager at Island Lake Elementary School, the Midwest regional manager of the year. Considered the highest honor a school nutrition manager can earn, the award recognizes a cafeteria manager who has demonstrated dedication and ingenuity to improve his or her school meal program.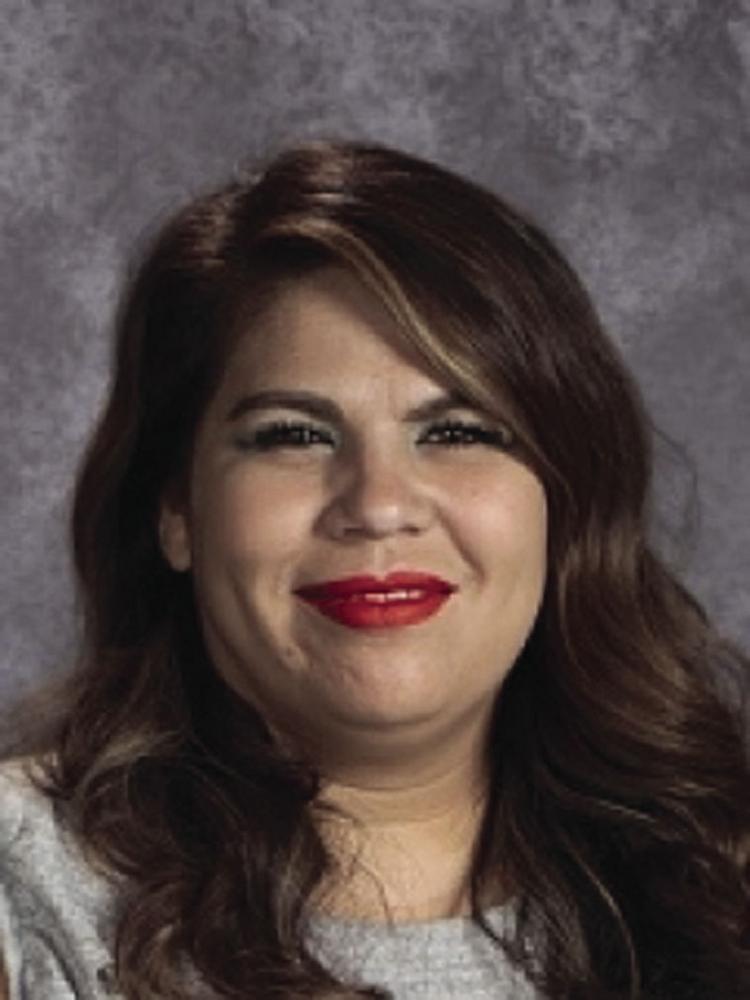 Colleagues have described Pena as a dedicated team player who inspires loyalty and has a highly disciplined work ethic. She arrives to school two hours before anyone else to single-handedly prepare and serve breakfast to 100 elementary students, even acting as cashier.
Interested in keeping the cafeteria atmosphere light and cheerful, Pena organizes decorations and staff attire for special dress-up days such as Pajama Day and Halloween. She promotes camaraderie and reaches beyond the cafeteria, sending special birthday cards to teachers and administrators and serving as liaison between school staff, administration and the kitchen staff.
Pena interacts with students outside of the cafeteria, reading The Lunch Lady book series in classrooms or answering questions about the lunchroom and nutrition. She occasionally invites a "Mystery Guest Server" to get students more excited about mealtime and recently worked with Student Council to serve a healthy meal at their event.
As North Ramsey Chapter 8 President, Pena organizes training sessions that range from kitchen ergonomics to "lunch lady self-defense" and has planned farm to table field trips. She coordinates meetings with roughly 100 attendees, acting as emcee, checking members in and raffling off small prizes.  
Committed to continued education and learning about trends in school nutrition locally and nationally, Pena attended last year's SNA National Conference. She also served on the MSNA Annual Conference committee in fall of 2018 and helped orchestrate presentations, procure speakers and staff the reception area. She has attended four Leadership Development Sessions and currently serves on MNSNA's Leadership Development Committee in a role that requires her to recruit prospective leaders to serve as officers on the executive board. Pena has also been invited to serve as a voting member in the house of delegates at the conference and asked to be a part of an exclusive focus group to help with the development of new training sessions and the progressive webinar series. Serving on the Minnesota Public Policy Legislative Committee, Pena traveled to Washington, D.C. this winter to advocate for school meal programs.
"Jessica Pena brings a unique passion for nutrition education to our community, inspiring colleagues to keep learning and growing as professionals," said SNA President Gay Anderson. "She has shown a dedication to her district and to the health and happiness of her students, creating a positive lunchroom atmosphere, serving nutritious meals and supporting well-prepared staff."
The Manager of the Year Award is given in honor of Louise Sublette, a leader in school nutrition in her state and in the national School Nutrition Association. During her 43 years in the profession, Sublette worked in many areas of food service—public schools, colleges, hospitals and elderly feeding programs. Sublette dedicated her career to honoring school nutrition professionals and ensuring those who work in school cafeterias have access to professional development opportunities, empowering them to help their school meal programs flourish.
On July 14 Pena will be honored during the Red Carpet Awards Ceremony at the School Nutrition Association's 73rd Annual National Conference in St. Louis.