Fridley thrived in the classroom before thriving on the mat this past season.
The Tigers earned academic all-state honors for a ninth consecutive season in addition to have six academic all-state wrestlers. That's in addition to the Tigers winning the Tri-Metro Conference regular season and tournaments titles and sending three to wrestlers to state.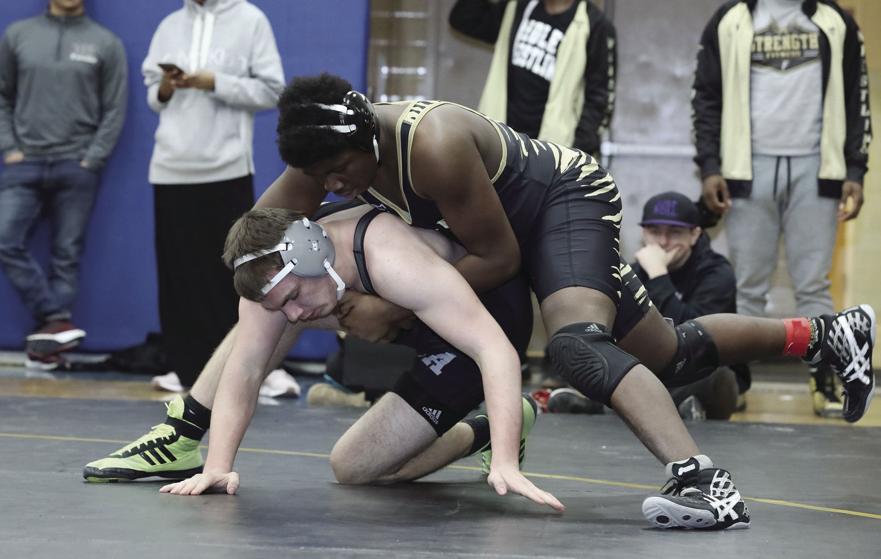 Academic all-state wrestlers from Fridley include Adam Johnson, Gabe Allen, Luke Gerhard, Jacob Nguyen and Jason Nguyen. Allen also reached the Class 2A individual tournament at 138 pounds, falling in two matches against Cael Berg of Simley 12-3 in a major decision and David Platt of Hibbing in a pin at 3:13.
Fridley's other state wrestlers included Michael Ude and Josh Franklin. Ude lost by pin at 1:10 against Matthew Jeska of Nash-Kee-Greenway in the 170 bracket. Franklin took fifth place at 195 when he beat Jon Huss of Scott West in a 10-7 decision. Franklin edged Josh DeBoer of Dassel-Cokato 6-5 and Huss 7-3 in the first two rounds of the tournament. In the semifinals, Franklin fell to Ty Moser of Perham 18-3 and Bennett Tabor of Smiley in a pin for the consolation semifinals at 2:53.  
To keep things in perspective to their wrestlers, Tigers coach Eric Anderson said his coaching staff uses a saying from wrestling great and Olympic gold medalist Dan Gable, who once said, "Once you have wrestled, everything else in life is easy."
"This relates to academics in school very closely," Anderson said. "Wrestlers are disciplined, so there is really no reason our kids cannot transfer that skill to the classroom."
Anderson said his coaching staff provides study time near the end of the first semester, which falls in the middle of the season. He said "that sometimes gives kids a needed boost."
He added that and the coaches prioritize finding wrestlers who fit their vision for the program.
"Not every kid comes into the program with perfect character, but we do strive to make each area of their character better through our sport," Anderson said.