Evan Shaw shut down Columbia Heights' bats as Fridley beat the Hylanders 5-0 April 26 in eight innings.
Shaw threw 18 strikeouts for the Tigers baseball team in 7 1/3 innings for the shutout victory. The senior pitcher improved to 4-0 on the mound, and he earned his third shutout in five starts. He didn't complete his first against Spring Lake Park in the season opener, which went to extra innings.
"He did a great job locating his fastball while mixing in his other pitches," Tigers coach Dan Nalepka said. "Overall a great performance."
Columbia Heights came into the game with the Tigers with a 4-1 start to the season. The Hylanders scored five or more runs in each of those games.
Hylanders senior Aiden Smertneck and junior Josh Deel had the lone hits for their team against the Tigers, going 1-3 at the plate in the home loss. Three Hylanders players struck out in all of their plate appearances.
Connor Hogg kept it a 0-0 deadlock for the Hylanders with a strong pitching performance. He fanned four batters in 7 2/3 innings.
"It was a real tough game for our lineup," Nalepka said. "Columbia Heights' pitcher did a great job throwing strikes and their defense was fantastic behind him. It was a great game throughout and either team could have won."
The Tigers broke through in the eighth inning as they scored two runs. Jagger Kiser came in to pitch 1/3 of the inning, and the Tigers piled on another three runs against him.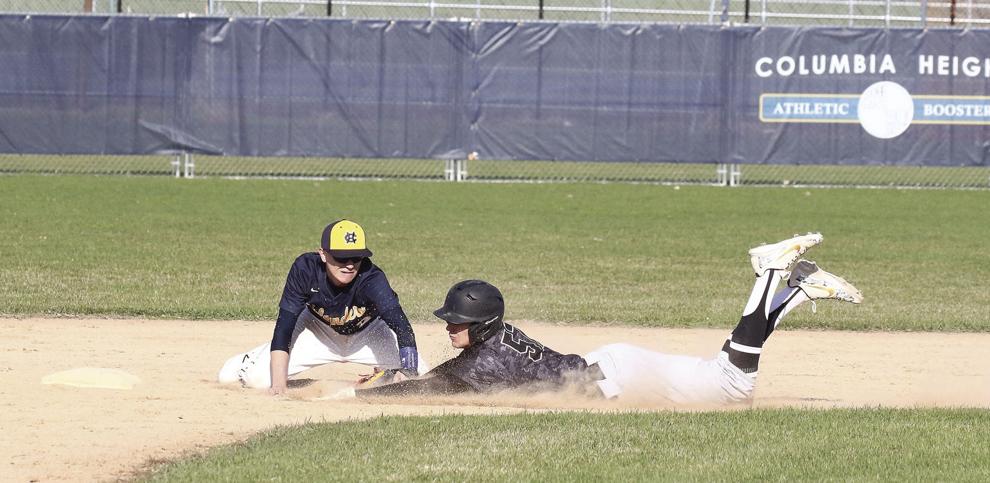 Tigers senior Isaiah Kozicky came up big with three RBI on 2-4 hitting, which included a double. Fellow senior Jacob Johnson hit a home run and went 1-3 at the plate. Senior Micah Couwenhoven went 2-3 with a run scored.
Sophomore Micah Niewald gave the Tigers a spark with 2-2 hitting, a stolen base and a run scored. Shaw also scored once after reaching base on a walk. He went 0-2 and walked twice.
Senior Harrison Blum went hitless, going 0-3, but closed the game on the pitching mound. He threw 2/3 of an inning and struck out a batter to earn the save.
Fridley improved to 7-1 for the season with another close win, a 5-4 victory over St. Agnes Monday. The Tigers rallied from 4-1 down the bottom of the third inning with runs in the third and fourth to grab the lead.
Blum earned the win with nine strikeouts in four innings of work. He allowed three earned runs on two hits. Junior Jacob Bernards threw three innings and fanned three batters.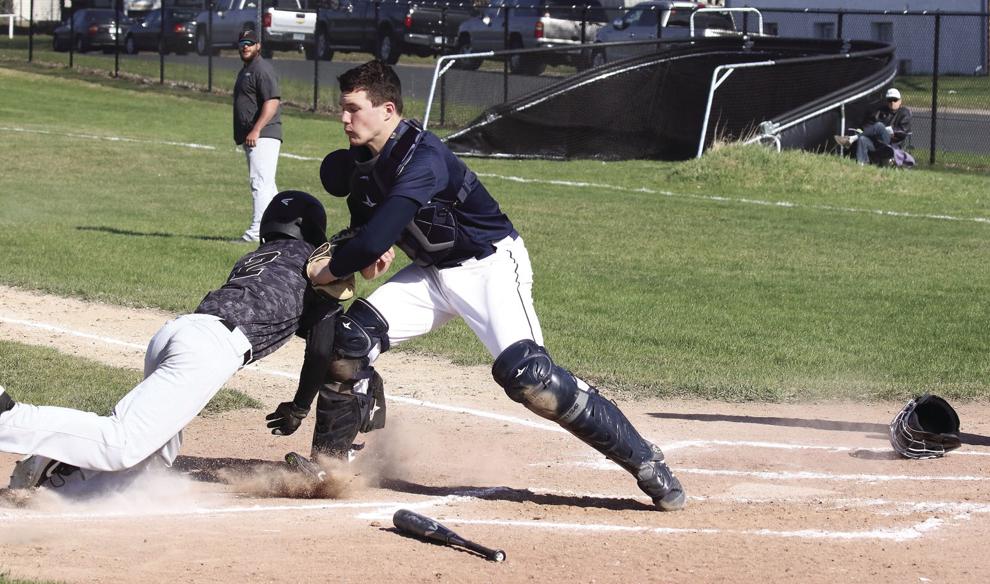 Shaw led Tigers batters with a 2-4 performance. He drove in a run and scored once. Couwenhoven went 2-3 and had an RBI.
Kozick also drove in a run on 1-3 hitting. Seniors Hunter Wright and Cooper Severson both went 1-2 at the plate and scored a run.
Columbia Heights bounced back Monday from its loss to Fridley with a 2-1 win over Holy Angels. Deel drove in two runs on 1-3 hitting. Hogg scored a run on 1-3 hitting, and Smertneck scored once after reaching on a walk. He went 0-2 at the plate and walked twice.
Hogg and Deel each had a stolen base. Senior Amir Davis also had a stolen base.
Junior Aaron Severson earned the complete game win for the Hylanders with nine strikeouts in seven innings. He allowed one earned run on five hits.
Columbia Heights and Fridley both sit near the top of the Tri-Metro Conference with the recent success. The Tigers are tied with first-place DeLaSalle at 3-0 in conference play. Columbia Heights sits in second place at 3-1 in league play.
The Hylanders will play in the Tri-City United tournament this Saturday in Lonsdale. The Hylanders return to conference action May 6 at DeLaSalle at Parade Stadium at 7 p.m.
Fridley hosts Rocori in non-conference play May 3 at 5 p.m. The Tigers resume conference action May 6 against St. Croix Lutheran at 4:30 p.m. and visit St. Anthony Village May 8 at 4:30 p.m.