Fridley resident, James Klund, has taken his passion for horses to the next level.
After seeking out a lifelong interest to spend time around horses, Klund began volunteering at We Can Ride, a local horse-assisted therapy program for children and adults with disabilities.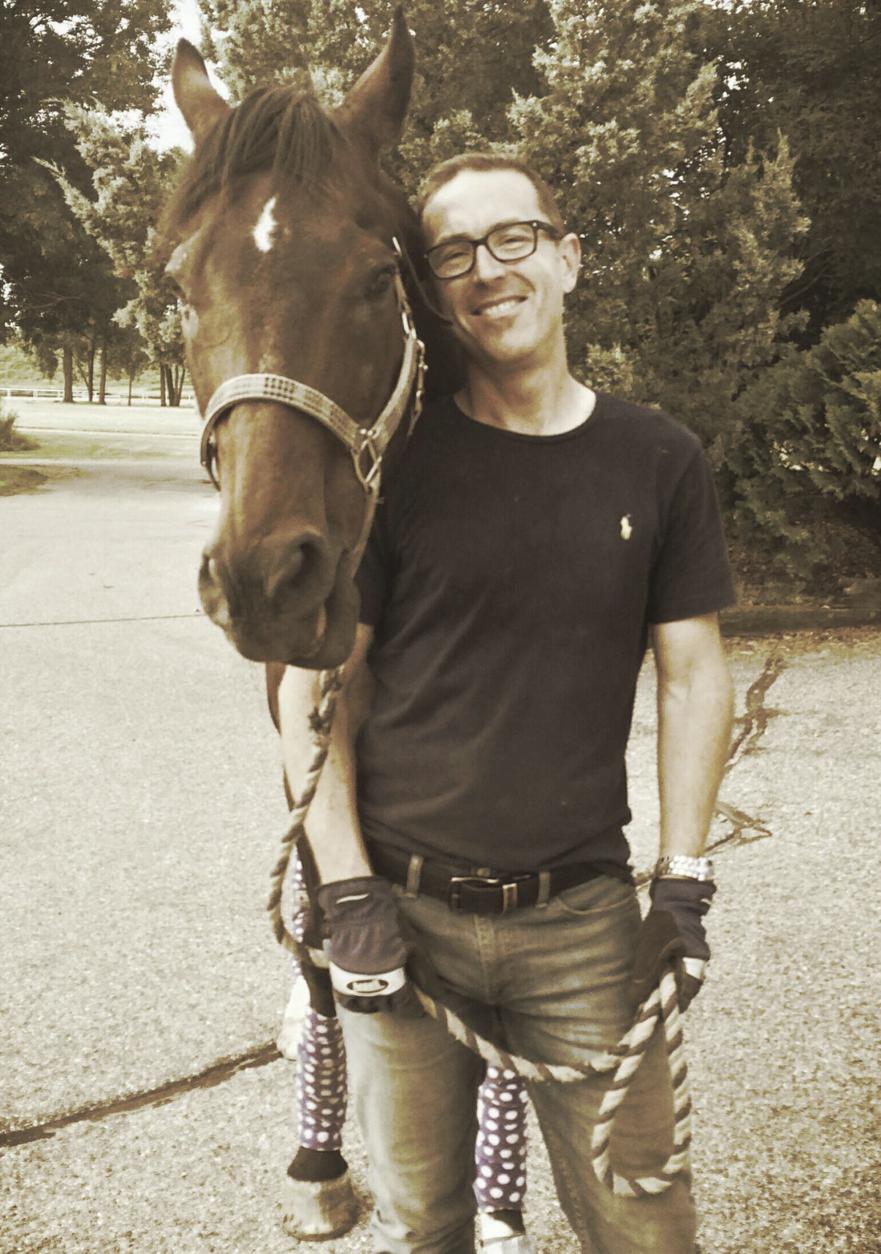 While volunteering, Klund witnessed how the horses improved the lives of riders and wanted to give back to the animals. Spending most of his career in social work, giving back is something that comes natural to Klund.
"It was volunteering there that really got me started on this path," said Klund. "It became a second life for me outside of work."
Klund then made the bold decision to sell his home and move to the state of Washington to attend Mission Farrier School in pursuit of a full-time career as a farrier – a specialist in equine hoof care. Hoof care is paramount to horse health, playing a tremendous role in their well-being.
While at Mission Farrier School, Klund studied a specific science and approach to trimming and shoeing horses.
"It is based on science that is founded on wild horse studies," he said. "The studies that were conducted in the 1980s by Gene Ovnicek."
At the time, Mission Farrier School was the only schools in the county to teach this model.
"Now there are three schools that teach Gene's curriculum," Klund said.
Following graduation in November 2016, Klund completed a rigorous full-time apprenticeship with a world-class farrier in Sequim, Washington. In May 2017, he returned to Minnesota and continued apprenticing with a local farrier while getting his own farrier business started, Klund Farrier Service.
Since the inception of his newfound passion, Klund has tended to hundreds of horses in the Twin Cities metro area, and has even saved at least two horses who were recommended to be euthanized by other equine professionals.
Janie, a grey thoroughbred mare, was scheduled to be euthanized due to severe hoof pain. After vet diagnosis of navicular disease, Klund applied therapeutic shoes and pads that completely turned the horses health around and now a horse that could barely walk is now running.
"I just really like helping horses," said Klund. "I generally just admired them from a far as a child and even into my teens and my twenties but that is not the case anymore."