Having a baby is a challenging experience most parents can relate to, but Carrie and Curtis Gaynor are hoping to change that.
In October 2018, the Fridley couple launched Marabou Services, an online registry for families seeking support after the birth of a child.
The Fridley couple experienced easy pregnancies and simple labors, but were caught off guard by the lengthy and difficult recovery process after the birth of their three children.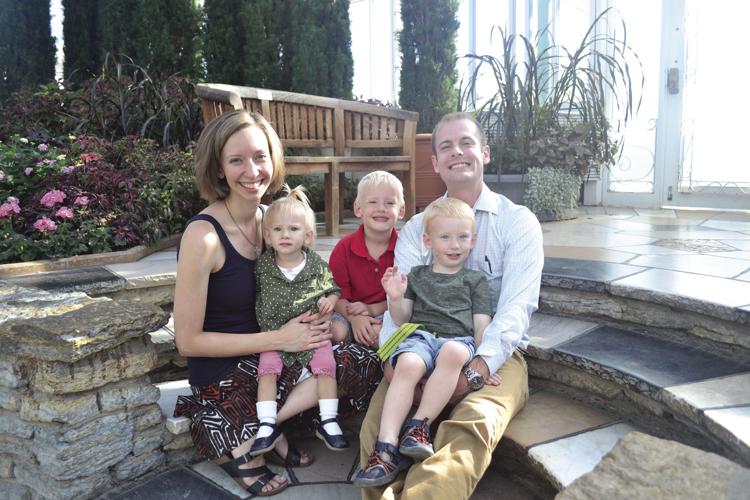 "This idea was born out of our own experience," said Carrie Gaynor. "We were an active-duty Navy family until a year ago so we had our first two babies overseas and our third was born in Washington State. At first, I thought our situation was rare but it didn't take long to realize that a lot of people are apart from their families."  
The Gaynors did some research and realized that the United States is somewhat of an anomaly when it comes to postpartum support.  
"We don't have any set-up customs," said Gaynor. "In a lot of other cultures, it is set-up so that the mom is free from household obligations after birth and her only concerns are her own health and her baby's health so she can focus."
For six months, the couple researched the customs of how other cultures around the world safeguard the postpartum mother.
For example, Latin American families often take over household duties, and frequent visits from a midwife to ensure proper healing and guidance into motherhood are common. In India, the mother returns to her parents' home for up to three months for focused care, including warm food, herbal tonics, and warm-oil massages.
Instead of selecting items for a baby shower gift, new or expecting mothers can select a care service, which her family and friends can contribute to and collectively gift her.
"It is kind of like postpartum support meets crowdfunding in the form of a baby registry," said Gaynor.
To get started, new or expecting mothers fill out an intake form on the Marabou website and provide contact information. Next, the Gaynors will contact the mother directly to find out exactly what services are needed.  "Doing it personally is much better, especially with doulas, so we can find the right fit for them," said Gaynor.  
Other services the Gaynors recommend include maids, personal chefs, chiropractors and nanny support for older siblings.
To use the registry, Marabou charges $50 on top of the total goal amount. If the mother requires the Gaynors to match her with a doula or other postpartum services, $100 is added.
Gaynor recommends users start their registry before the baby arrives but "it is never too late."
"If someone is considering us and wondering whether or not to go for it, I would encourage them because no one ever ends up with too much postpartum support," said Gaynor. "I think now that we are learning more about self-care, postpartum is one of those arenas in which we realize we need more help. I would tell moms, 'you deserve this.'"
Gaynor, who is currently 18 weeks pregnant with her fourth child, says she is excited to set up her own Marabou registry.