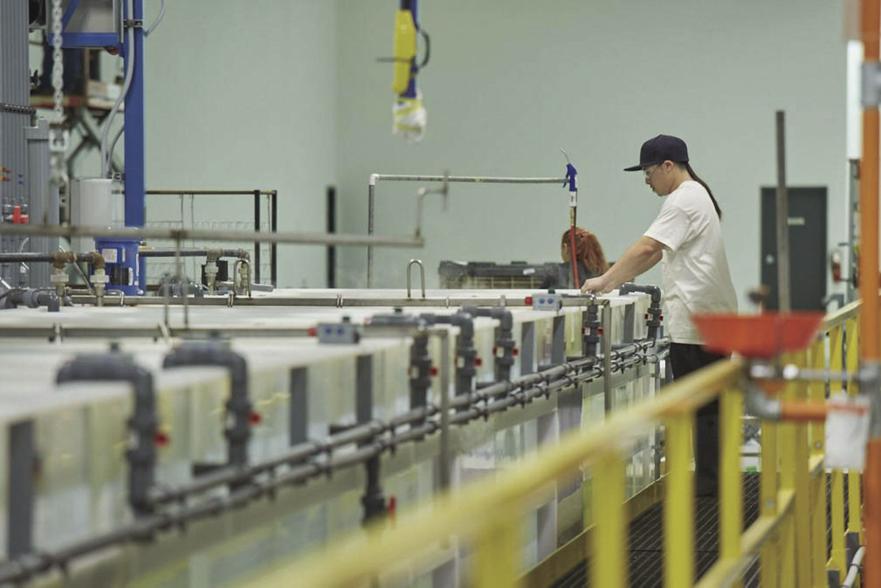 Plant receives green light to provide metal finishing services
INCERTEC, a nationally recognized electroplating company that provides highly-engineered, specialty metal plating solutions for industries and products is now an approved metal finisher for SpaceX.
As private American aerospace manufacturer and space transport services company, SpaceX designs, manufactures and launches advanced rockets and spacecraft with the ultimate goal of allowing people to live on other planets.
Founded in 1993 as Spec Plating, the Fridley-based company focuses on specialty plating, metal finishing and engineering solutions.  
After receiving temporary approval through a customer sponsorship, INCERTEC earned official approval status in Sept. 2017.
"We are thrilled to have the opportunity to support the work of innovative companies like SpaceX," said Rob Clark, President of INCERTEC. "Our extensive technical process capabilities will allow us to deliver the precision and expertise that the aerospace industry requires."
Since the plant has secured an exclusive spot on SpaceX's approved vendors list, the company has added over 30 new customers to their books. Vendors include Honeywell, Boeing, Garmin, Medtronic, Goodrich Aerospace and Rockwell Collins.
INCERTEC completes more than two times as many finishes as other plating companies and provides highly-engineered electroplating, anodizing and finishing solutions for the aerospace, defense, military, and medical industries.
To accommodate the company's increased production needs, INCERTEC has expanded from a 35,000 square foot facility to a new 70,000 square foot facility, doubling their manufacturing space. Additionally, the company has a 27,000 square foot manufacturing facility in Empalme, Mexico.
"We also have space set aside to expand our capacity," Said INCERTEC sales account manager Ryan Miller. There is over 20,000 square feet open for additional manufacturing space.
With more than 120 employees at the Fridley plant, INCERTEC is one of the largest metal finishers in the country.
"I would say that 75 percent of our employees come from a 10 mile radius," said Miller. "We have a really low turnover rate, too. When people start a job like metal finishing they rarely leave."
INCERTEC is located at 500 73rd Avenue NE in Fridley.