Allina Health is halfway through a three-and-half-year project to truly transform Mercy Hospital in Coon Rapids and the former Unity Hospital in Fridley into "one hospital, two campuses."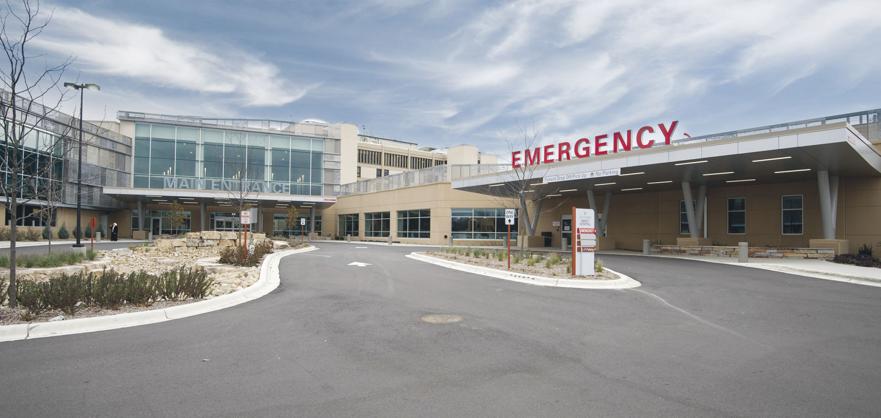 At the beginning of 2017, the two hospitals, 9 miles apart, officially merged and began operating under one license. Unity Hospital is now known as Mercy Hospital - Unity Campus.
Wheels were in motion to consolidate care well before it became official.
"We felt like there was a different way to serve the community," said Sarah Criger, Mercy president. "Having two medium-sized programs, it's difficult to be good at something."
Cardiac and vascular care
More than a decade before the two Allina hospitals joined forces, the Metropolitan Heart and Vascular Institute formed to coordinate advanced cardiac and vascular care in the north metro.
Before care was coordinated, approximately 150 cardiac surgeries were performed on each campus annually, according to Criger.
Those numbers didn't support investments in technology, she said. And staffing was more difficult.
With cardiologists based in Coon Rapids performing 300 surgeries per year, patients now receive better care from more experienced hands, according to Criger.
"The more you do something, the better you are at it," she said.
Years later, Children's Minnesota approached Allina and offered to be a presence in the north metro, but not at both Mercy and Unity because of too little volume.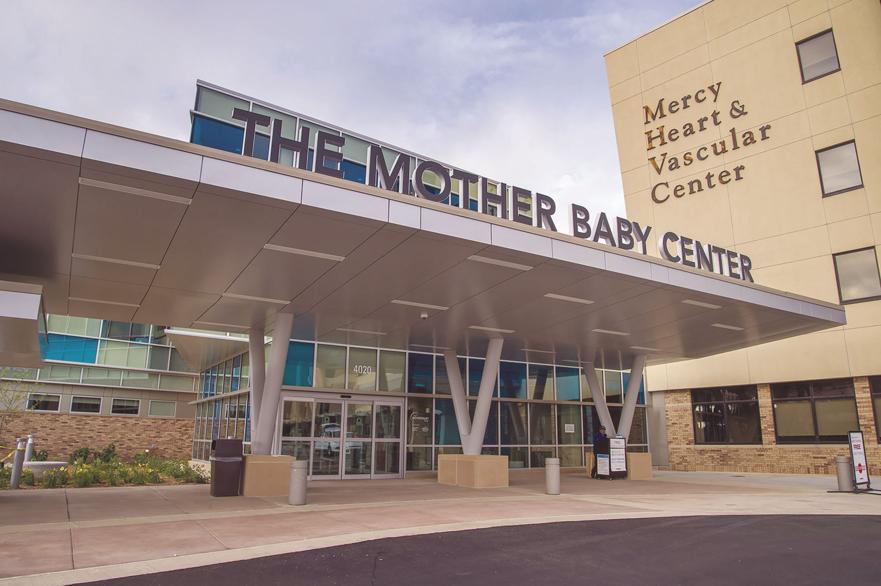 The decision was made to construct the Mother Baby Center at Mercy with Children's Minnesota and stop providing obstetric services at Unity.
It has proven to be a good move, according to Dr. Keith Wenda.
"Obstetrics care has gotten more and more complex over time," he said.
Innovations in the field have led to numerous possible interventions, and patients have become more complex with high blood pressure and obesity affecting more of the population, according to Wenda.
"It makes sense to have a center of excellence," he said. At the Mother Baby Center, "you have this concentration of expertise."
The $30 million Mother Baby Center opened in July 2015 and sees approximately 3,000 babies come into the world annually, according to Criger.
Opening the center was a "catalyst for helping us really think differently," Criger said. "It spawned the rest of the conversation."
The next step was obvious, according to Criger.
Mental health and addiction services
Mercy had nearly 40 beds dedicated to mental health, and Unity had around the same number purposed for addiction services and geriatric psychiatry.
"Many patients have both," Criger said.
For the past decade of his 25-year career with Allina, Dr. Paul Goering has worked to standardize care for mental health and addiction patients across Allina's hospitals and clinics as vice president of mental health and addiction.
"We want the care to be good everywhere," he said.
Merging the programs at Mercy and Unity was a win for patients and a win for staff, he said.
"It becomes a place where quality breeds quality," and patients get the best, comprehensive care, Goering said.
After remodeling space on the Unity Campus to create 40 private rooms, a new mental health program opened one year ago.
Criger calls the improvements to mental health and addiction services in the north metro the "most rewarding aspect of my career."
Allina is continuing to ramp up its efforts to screen for anxiety, depression and other mental health disorders in its clinics so individuals can get help before a trip to the hospital is necessary, Goering said.
With some still feeling a stigma around mental health disorders, at least half of people with such disorders do not seek treatment, according to Goering.
"Nobody does that if they have a heart attack," he said. "Nobody does that if they have a broken leg."
Allina is working with community partners, and Unity is now the "anchor for mental health care in this north suburban area," Goering said.
Both hospitals continue to have emergency rooms, but when the "one hospital, two campuses" model was announced, community sentiment was that Unity was losing its footing as a general hospital, instead becoming a chemical dependency facility.
A North Suburban Hospital District Board election in 2016 provided a platform for residents to voice their concerns. Several candidates ran under a "Save Our Hospital" banner, though the Hospital District Board has no governing authority over the operation of Unity Hospital, which the district was formed to build in the 1960s.
The Hospital District Board voted to begin the process of dissolution before the 2016 election and hopes to conclude that process by selling off land and redistributing dollars to member cities – Blaine, Fridley, Hilltop, Mounds View and Spring Lake Park – before the end of the year.
"It's an emotional topic," Criger said. "There's a lot of community pride around hospitals."
But ultimately, the move to merge the hospitals will lead to better patient care with the ability to recruit and retain top talent, she said.
"It is a change. Health care is going through a lot of change right now, and we need to," Criger said.
A total of $110 million was budgeted for three-and-a-half years of projects, and many are already finished or nearly finished, including the creation of the new mental health program at Unity. Mercy has seen an intensive care unit expansion, a new 40-bed orthopedics and spine unit, new operating rooms, a new hospital entrance, a new parking ramp and more.
Yet to come at Mercy are new pre- and post-operational surgical spaces, a new kitchen, a new patient registration area, new core waiting spaces and more.