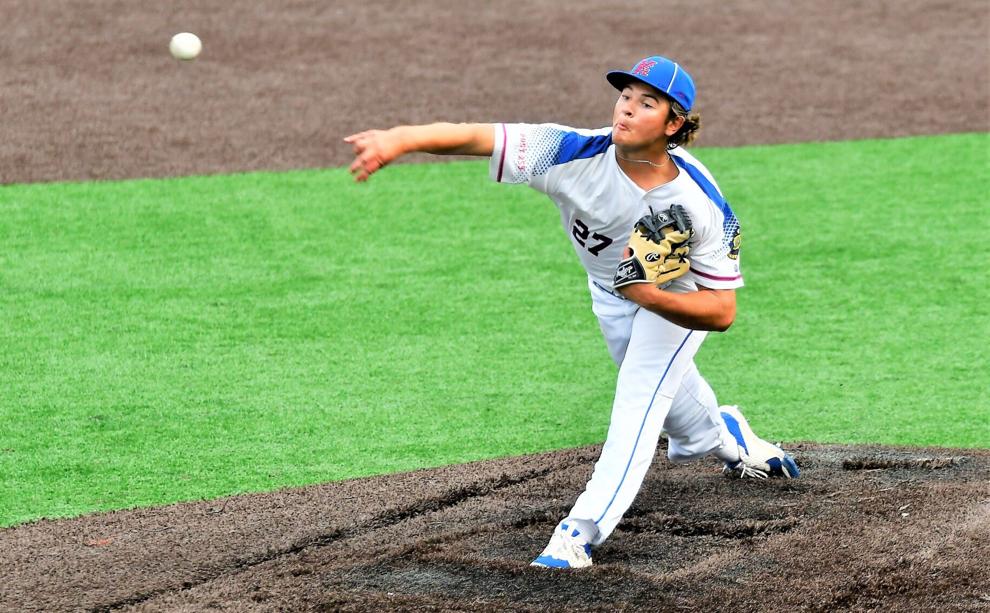 Will Velgersdyk's long road back to the athletic field began shortly after he suffered a knee injury in the first football game of the 2020 football season against Eden Prairie.
It was obvious at the time that the Minnetonka senior would not return anytime during the football season, so after he began physical therapy, his goal was to play baseball as a pitcher some time in 2021.
Velgersdyk was not able to pitch during the high school season, which was disappointing since the Skippers overachieved by finishing 16-11 and taking third in the State Class AAAA Tournament. There was still the summer, though, and on mid-July, Velgersdyk threw two scoreless innings in Excelsior Legion's 4-1 victory over Chaska at Minnetonka High's Veterans Field. His appearance followed five good innings by winning pitcher Blake Singh, who allowed four hits.
"It was great to see Will back out here," said Excelsior Legion teammate Walter Johnson. "His location was great."
"I had a torn ACL and a torn meniscus," Velgersdyk said after the game. "It took a lot of physical therapy to get my leg strength back."
Velgersdyk doesn't plan to play any more football at this point, but he is looking forward to pitching for the baseball team at Century College next season.
Located in White Bear Lake, Century College has a good reputation for baseball and has qualified for the Junior College World Series in past years. This spring, the team fell a game short of a World Series trip.
Velgersdyk said the best part of being able to play baseball again is the bond he has with his teammates.
"At the start of the high school season, we were without Will and Ryan Lambert, who would have been two of our starting pitchers," Minnetonka head coach Paul Twenge said. "Ryan was able to pitch some at the end of the season. I am happy Will is able to pitch for the Legion."
Velgersdyk showed good velocity in the win over Chaska, but the best element of his game was control. Working with veteran catcher Danny Davis, he hit his spots. Velgersdyk threw 38 pitches, and 24 of them were strikes. He gave up one hit and one walk and had one strikeout. Excelsior is playing in the Sub-State 4 Tournament in Wayzata this week, and Velgersdyk would like nothing more than to get back on the mound.