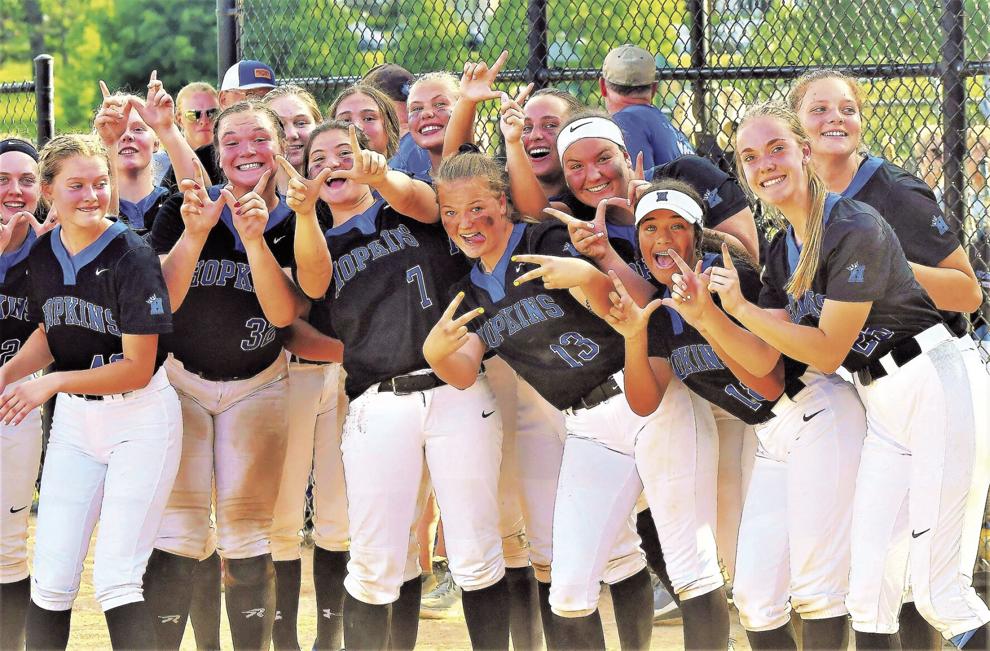 A three-run, walk-off home run by catcher Lauren Granger gave the Hopkins High girls softball team a berth in next week's State Class AAAA Tournament at Caswell Park in North Mankato.
Granger's 14th homer of the season made the final score 14-3 over Minneapolis Southwest, which had earned its way to the title game with a 6-4 victory over Wayzata.
"I didn't even realize it was a walk-off at first," Granger said after the game. "I haven't played in the State Tournament before, and I am excited to play against the best teams in the state."
Hopkins, the Lake Conference champion, has relied heavily on the long ball this season, and that was the case in the championship game against Southwest. Granger had two home runs, while winning pitcher Signe Dohse and shortstop Taylor Katzenmeyer also hit homers.
Wayzata took third place in the section tournament and Edina, the host team for the semifinal and final games finished fourth.
In Section 2AAAA Tournament play at Miller Park in Eden Prairie, Chanhassen is the only undefeated team. The Storm beat Eden Prairie 1-0 in the winners' bracket final June 8. Minnetonka stayed alive with Molly Oehme pitching a 2-0 shutout win over Prior Lake in the other game that day.