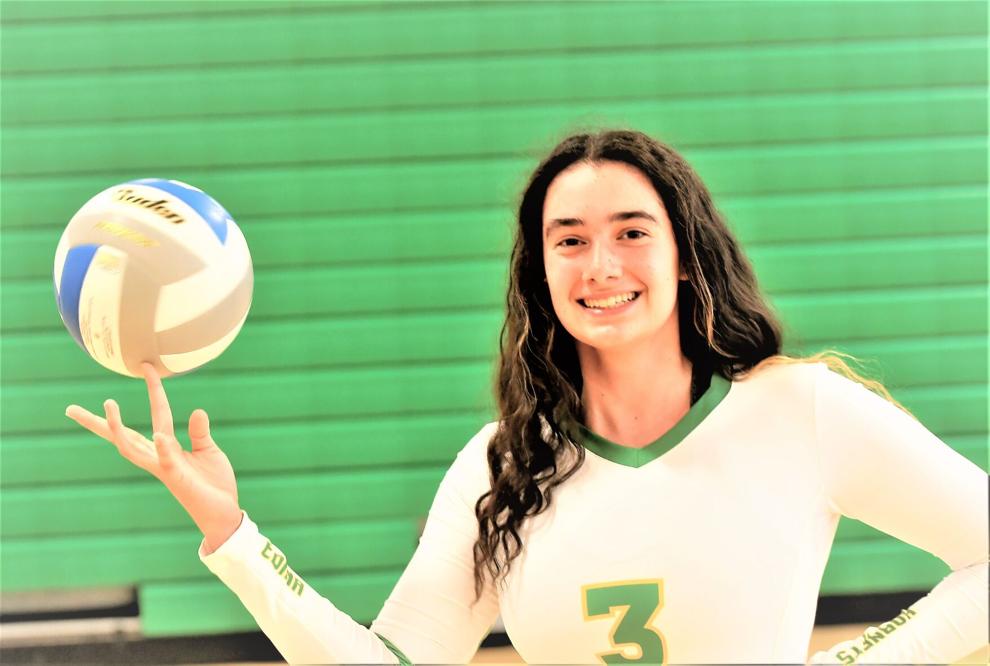 Edina High's girls volleyball team is off to a 5-1 start, which is one of the best starts in the history of the program.
After defeating White Bear Lake and Burnsville in the first two dual matches of the year, the Hornets won three of four tournament matches at the Eden Prairie Challenge last weekend.
The Hornets won three-set matches from Cretin-Derham Hall and Park of Cottage Grove and dispatched Virginia in a two-set match. The only loss of the tournament was to Faribault.
"We had played only two matches prior to the tournament," Hornet head coach Mark Nelson said. "I thought we competed well. We have a pretty intelligent group of players, and they all get along really well."
The four captains for the Hornets - Sarah Bohrer, Tessa Dubbe, Aliya Dahlin and Maddy Slaughter - played key roles on last year's team. Cece Wilde, another returning letter winner, has taken over as the middle hitter.
"Cece has our highest [hitting] percentage with .450," coach Nelson said.
Another component of the Hornets' early success is serving.
"We have a lot of good servers with different types of serves," Nelson said. "One thing we need to improve is our side-out game."
In addition to the veterans from last year's team, Edina has a nice addition this year with foreign exchange student Vittoria LaFerrla.
"We are playing a 6-2, and Vittoria is the other hitter with Aliya Dahlin," Nelson noted. "Vittoria can also hit if we need her to do that."
Dubbe is the Hornets' leading hitter, just as she was as a junior last season. Bohrer and Slaughter are scrappy defenders who are able to keep the ball in play and initiate the Hornets' attack.