Tough Section 2 meet showed why it is state's most difficult
The Section 2 meet took place at Theodore Wirth Park Feb. 3 with Minneapolis Southwest and Minneapolis Washburn earning the state-qualifying team places.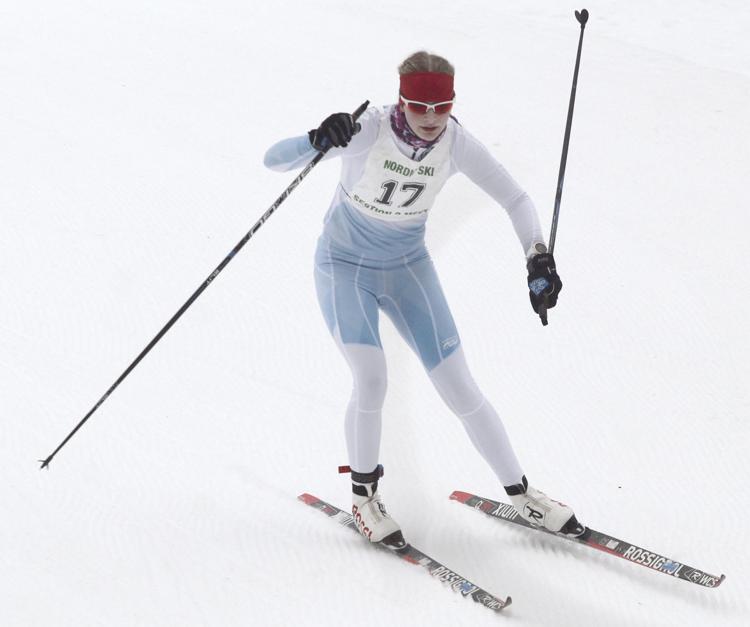 The top two teams – plus the next seven individuals not on those two teams – qualified for state, which was rescheduled to Friday, Feb. 14 at Giants Ridge in Biwabik. Skiers were supposed to compete a day earlier but the forecast project bitter cold, creating unsafe conditions. 
Southwest captured the team title with 392 points, followed by Washburn with 362 points, Minnetonka was third with 330 points, Bloomington was fourth with 324 points, Chanhassen-Chaska was fifth with 318 points, Eden Prairie was sixth with 315 points, Edina was seventh with 286 points and Richfield was eighth with 214 points. Holy Family and St. Thomas rounded out the 10-team field.
Southwest swept the top three places led by Victor Sparks' pursuit time of 23 minutes, 54.2 seconds followed by Jacob Rochell-Share in 23:58.1 and Charlie Grabow in 24:19.1 and had five of the top seven times.
Eden Prairie's Zach Spears finished fourth to grab the first individual state qualifying place in 24:43.9, Jefferson sophomore Jonathan Clarke was fifth overall in 24:53.2. 
Edina's Eli Frenkel qualified for state with a 13th place finish in 25:49.2 and Clarke's teammate Colden Longley grabbed the final qualifying spot finishing 14th in 25:56.6. He skied the classic course in the morning at 13:52 to place 15th and improved on that with the 12th-best freestyle time of 12:04.5.
Jefferson results: 28th Zach Skinner; 32nd Tim Lueth; 44th Keaton Mayhew; 45th Aidan Ishaug; 49th Mason Young.
Richfield sophomore Henry Schaefer was 37th overall to lead the team in 28:37.2. Porter Ball was 46th, Parker Lindstromg was 52nd, Michael O'Donnell was 55th, Alex Clarity was 59th, Caden Gilbert was 67th and Gage Vizecky was 68th.
Edina's girls claimed the team title with 374 points. 
Eden Prairie and Washburn tied with 358 points but the Eagles won the tiebreaker which was decided on the time of a fifth skier.  
Minneapolis Southwest was fourth with 355 points, followed by  fifth-place Bloomington Jefferson with 291 points. Minnetonka was seventh with 277 points, one point ahead of eighth-place Chan-Chaska with 276 points, ninth-place Richfield with 194 points and Holy Family scored 147 points in 10th place.
Edina sophomore Maggie Wagner won the individual title in 28 minutes, 13.8 seconds ahead of Southwest's runner-up Sudie Hall, who is one of three Lakers to qualify for state in a time of 28:24. Teammates Zoe Camp and Katy Scott qualified with fourth and 10th places, respectively.
Jefferson sophomore Sierra Larson finished 14th overall in 30:25.4 or 57 seconds off Scott's final state-qualifying time. Jaguars freshman Jackie Larsen was 19th, Erin Drewitz was 32nd, Jamie Drewitz was 48th, Megan Narveson was 49th, Anna Gaul was 50th and Molly Woods was 51st.
Richfield junior Bella Jurwicz turned in the top performance finishing 47th in 35:14. Natalie Hanson was 55th, Allie Nelson was 58th, Ava Hanks was 60th, Katrina Dingley was 61st, Eva Patenaude was 64th and Aria Devries was 66th.