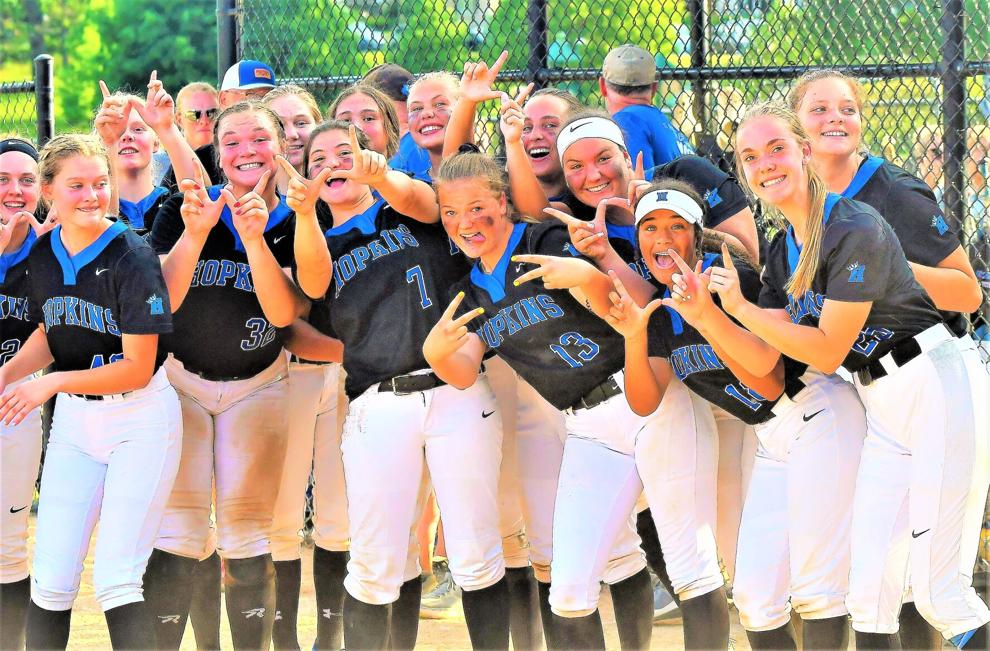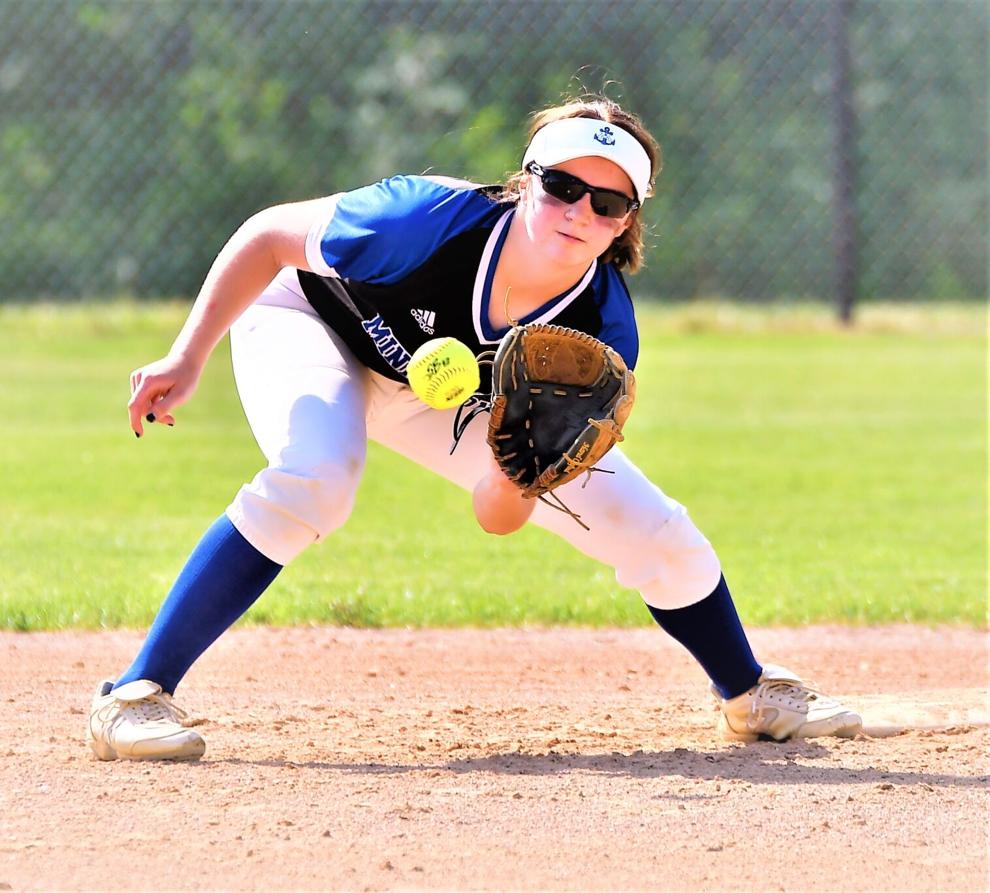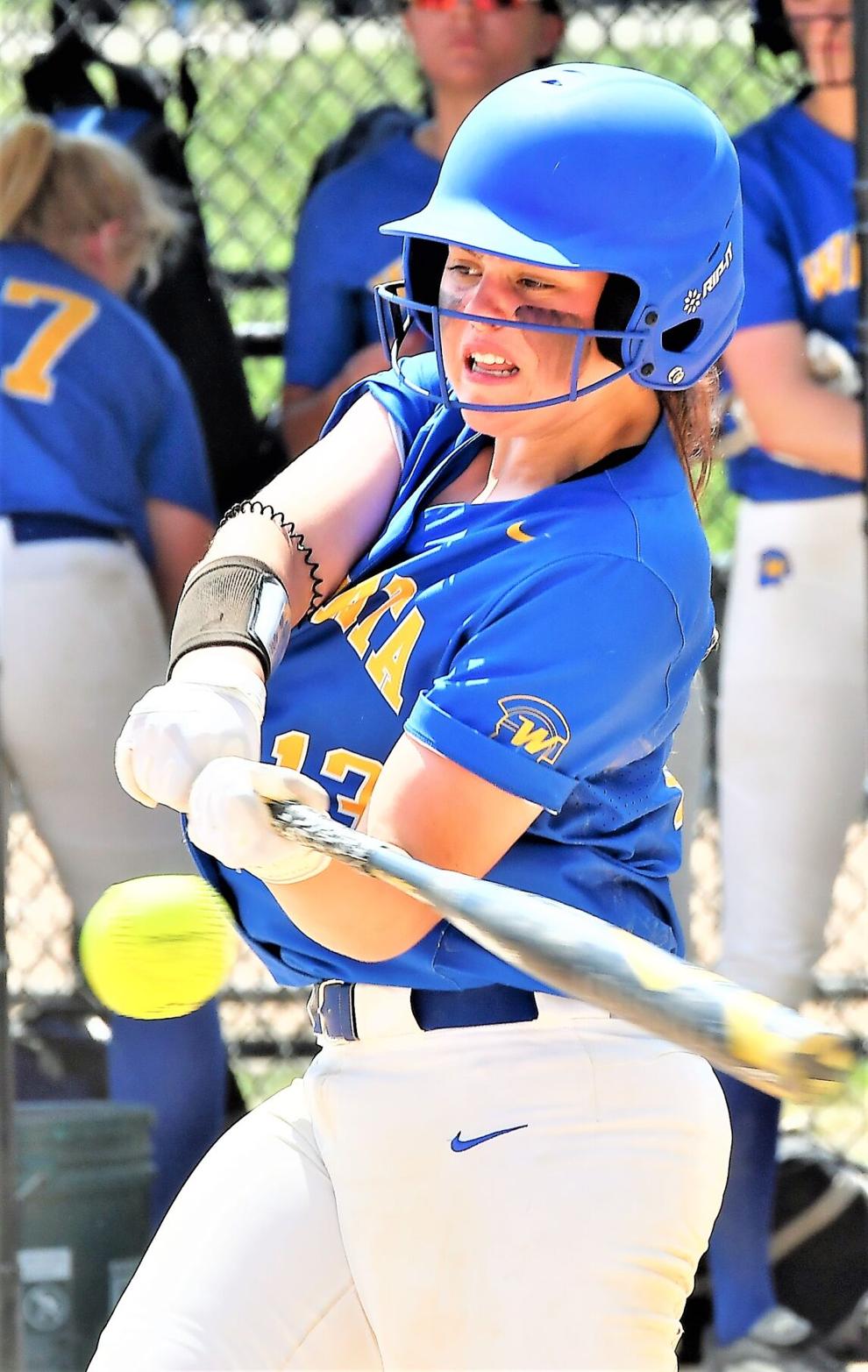 Catcher Lauren Granger of the Hopkins High girls fastpitch softball team had a remarkable season with 14 home runs this spring.
That performance and the fact that Hopkins won the Lake Conference title put her on the top of the list for the all-league picks made recently by the Lake's head coaches.
Hopkins had a 10-2 record in Lake games, thanks largely to Granger and the pitching tandem of senior captain Cassidy Allen and sophomore ace Signe Dohse.
The Royals not only won the Lake title, but also a state berth as the Section 6AAAA champions.
Eden Prairie and Minnetonka made good showings in the Section 2AAAA Softball Tournament with second- and third-place finishes. Both teams relied on topflight senior pitchers - Abby Sailer for Eden Prairie and Molly Oehme for Minnetonka. They are All-Lake selections along with the top pitcher from Edina, senior Genevieve Ovsak, the top pitcher from Wayzata, sophomore Mandy Pelatowski, and the top pitcher from Buffalo, junior Ella Ebert.
Following are All-Lake and honorable mention selections for 2021.
Hopkins: Senior pitcher-outfielder Cassidy Allen, senior outfielder Tori Turgeon, junior catcher Lauren Granger, junior third baseman Delaney Lindstrom and sophomore pitcher-outfielder Signe Dohse.
Eden Prairie: Senior pitcher Abby Sailer, junior shortstop Piper Lange and junior outfielders Priya Wolf and Alexa Mann.
St. Michael-Albertville: Senior first baseman Izzy Berning, junior shortstop Emma Miller and junior catcher Emma Vike.
Minnetonka: Senior pitcher Molly Oehme, junior first baseman Kristina Spasojevic and ninth-grade shortstop Ellie Collins.
Wayzata: Junior outfielder Olivia Reem and sophomore pitcher-shortstop Mandy Pelatowski.
Buffalo: Junior pitcher Ella Ebert and junior outfielder Rachel Hintze.
Edina: Senior pitcher-first baseman Genevieve Ovsak and junior shortstop Katy Olive.
Hopkins: Senior first baseman Katie Shatirishvili, junior outfielder Ruth Freiberg and junior outfielder Violet DuPree.
Eden Prairie: Junior first baseman-catcher Annika Lange, junior third baseman Dani Fosdick and junior outfielder Ella Isaacson.
St. Michael-Albertville: Junior pitcher Paige Holm and ninth-grade pitcher Ella Luoto.
Minnetonka: Sophomore outfielder Emma Collins, sophomore catcher Zariya Anderson and ninth-grade outfielder Izzy Guttenfelder.
Wayzata: Sophomore infielder Sam Mathe, ninth-grade catcher Kat Sturman and ninth-grade third baseman Alexa Miller.
Buffalo: Senior first baseman Alandra Stoll, senior second baseman Madilyn Peters and junior shortstop Rachael Noble.
Edina: Sophomore infielder-pitcher Bella Miller and ninth-grade infielder Abby Richter.