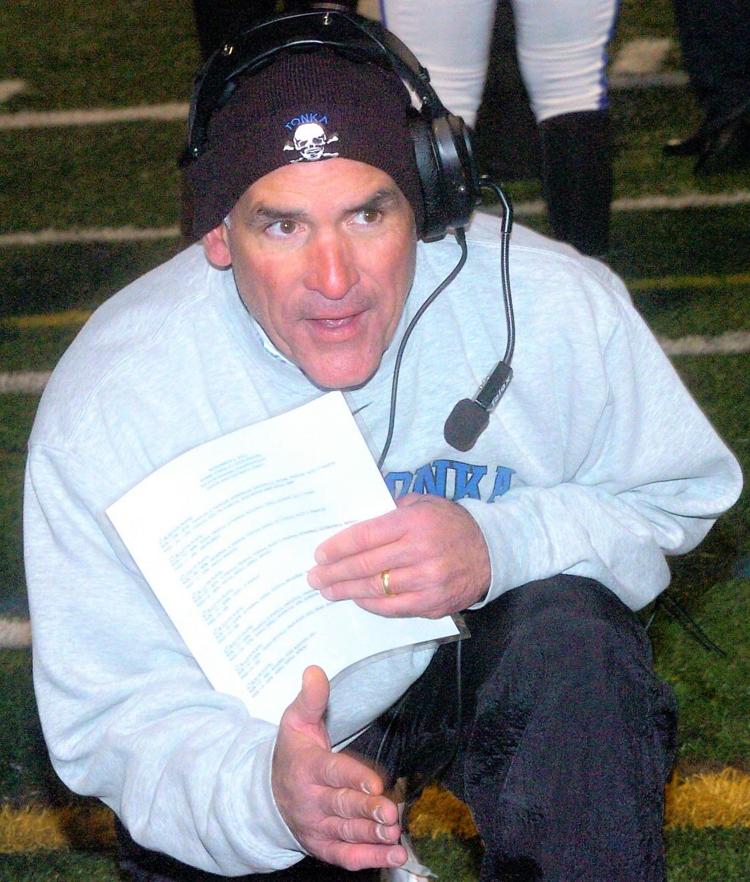 Greg Clough, Minnetonka High's football defensive coordinator for the last 18 years, has accepted the same position at Augsburg University under new head coach Derrin Lamker.
The Augsburg opening was perfect timing for Clough, after Minnetonka head coach Dave Nelson announced his retirement Dec. 10, 2019. Nelson and Clough had combined for a 115-74 record in 18 seasons. Not only that, the Skippers won two Lake Conference titles and a state championship and twice finished second in state during that span.
"As good a football coach as Dave Nelson is, that pales compares to how great a person he is," Clough said. "Dave and I had a great run at Minnetonka. I am very grateful I had the opportunity to coach with him."
Clough is pleased to return to Augsburg, where he played college football for coach Al Kloppen (1982-84). Following his playing days with Augsburg, Clough returned to his high school alma mater, Richfield, to join coach Dick Walker's staff.
"It was a great experience to work with men like coach Walker, Mike Plinske, Brian Kispert and Dave Thielman," Clough said. "The whole reason I went into coaching was the experience I had as a player with coach Walker. The values he instilled are with me today."
In addition to joining the Richfield football staff, Clough completed his student teaching in Richfield, working with coach Plinske in health and hockey coach Jake McCoy in phy ed.
Clough had been an all-around athlete at Richfield High, earning varsity letters in football, baseball and golf. Recruited to play at Augsburg, he decided to stay close to home, where family and friends could watch him play.
Augsburg has fallen on hard times in football, especially the last three seasons, but head coach Lamker, a 1998 Augsburg graduate, is determined to change that. The rebooting of the program hinges on recruiting.
"Over 30 [new players] have already committed," Clough said. "In college football, you have to have a year-round approach. We are selling recruits on what we can do for them. Augsburg is located in a vibrant city [Minneapolis], which is home to Fortune 500 companies. We have a great network, especially in the education and business communities. Derrin is a great coach - very positive, very confident. I don't think it will take long to make the program a lot better."
As defensive coordinator for the Auggies, Clough plans to integrate some of the schemes he used in the Minnetonka program, adapting them, of course, to the college level.
"I am excited for the next chapter in my coaching career," Clough said. "It is a coincidence that this offer came along at the right time for me."
In addition to retiring from the Minnetonka football staff, Clough also resigned his position as rink manager at Pagel Activity Center. Long hours during the winter were demanding for Clough, who often stuck around to drive the Zamboni during the boys and girls varsity hockey games. Since Pagel is a year-round facility with two full-size hockey rinks, there was hardly an off-day.
Football has always been Clough's passion, and now football is his only job, as he tries to restore tradition at his college alma mater.
Follow the Sun sports writers on Twitter @MNSunSports and on Facebook at facebook.com/SunSportsStaff.