The parents of half of Minnesota's kids say they'd welcome an adult mentor to help their children along the road to success; only about one in three has such a person available. Sadly, countless other young people – many on a failure track – are not on a waiting list of any sort and could use a caring adult to be a sustained part of their lives.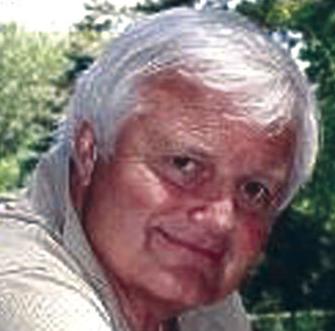 Over the last two decades, I have often seen where mentoring is an excellent way to support any child in making important decisions that can prove to be extremely helpful along a young person's way to adulthood. I got involved with mentoring a long time ago, having an affinity for kids and their lives. A personal tragedy, the loss of a beloved child, caused me at age 50 to honor his lost life by being purposeful about the one-on-one mentoring of young people. It takes some training and, especially, time; up to six hours a week per mentee for as long as they will have you.
This kind of early support makes good economic sense, too. With the ongoing retirements within the baby boomer generation and anticipated growing shortages in the work force, it is estimated that in the next two years, Minnesota will have more senior citizens than children. These seniors will number in the hundreds of thousands and offer young parents and their kids a potentially powerful volunteer resource to help shape the states future in positive ways.
Mentoring, in my view, should not be the exclusive domain of young people. Each of us as adults, informally or not, need and deserve a kind of wizened life coach to help us along.
Adult mentors to acknowledge
As February is National Mentoring Month, I got to thinking about some adult mentors from my political life that have made a difference for me.
Bob Brown was the most cheerful, encouraging professor I had ever met. As a Hamline University College Republican, I first got to know Dr. Brown – no one ever calls him that – at nearby St. Thomas where he was an education professor putting together intern opportunities for college students.
Over the next decade, while serving as both State Republican Chair and National Committeeman, Bob also continued his service as a state senator representing the Stillwater area.
In 1975, as a 28-year-old, I succeeded Bob as State Republican Chair, working with him to reposition a political party that was in decline in the wake of the Watergate scandal that brought the downfall of President Richard Nixon. In 1978, Minnesota Republicans charged back to life in winning the governorship, two U.S. Senate seats and majority control of the Minnesota House of Representatives.
Over the years since, Bob and I have found many ways to spend time together, almost always focused on reaching out to young people who are climbing uphill in their lives.
Even today, Bob and I meet regularly in bantering conversation with a one-time 1970-80's young activist we both mentored and whose life turned topsy-turvy several years ago when a home fall resulted in his becoming a quadriplegic.
For Bob, now 83, I thank him for modeling a curious, can-do optimism in so many ways.
George Farr's son, Bruce, was on the Hamline football team and, when we first met, I asked if he was related to George. Indeed, Bruce's Dad was a former WWII D17 pilot, teacher, coach, school principal and long time Minnesota political insider.
While often called "Grumpy" – I never understood why – George became a lively, outspoken and fun loving 1960's DFL State Chair. George also ran for statewide office and was a stock broker while all the time continuing his passion for creative writing (published a novel) and performing in local theatre. A loving father of four, his creativity came out in his poetry which he frequently read to others, including me. George even wrote several rap songs.
George and Warren Spannaus were lunch mates with me over many years. The Spaghetti Factory was a favorite place where there were no-holds-barred discussions about everything political. I am not sure I ever held my own but I learned first hand from George that good natured laughter must never be in short supply if one desired a full life.
George passed away in February of this year at age 93.
The most frequent convener of the three of us was Warren Spannaus, whom I think of as a Will Rogers "never-met-a-person-I-did-not-like" kind of person.
Warren passed away last November at 86; his standing room only funeral at Lake Harriet Methodist Church was testimony to a life well lived. Warren is survived by his wife of 52 years, Marge, and their three children. A native of St. Paul and Navy veteran, he graduated from the U's law school and went to work for Walter Mondale, then Minnesota Attorney General, in the 1950's. On virtually any kind of public matter, Warren spent the rest of his life being viewed as the right arm of the former VP.
After serving as DFL State Chair and considering a run for governor, in 1970 Warren won and settled in as Minnesota's Attorney General; he served three four year terms. He ran again for governor in 1982 but lost the DFL nod in the primary to Rudy Perpich. In 1983, Warren joined the prestigious Dorsey Whitney law offices.
Like just about everyone else, I knew Warren from my early 20's but I came to appreciate him as a friend and wise wit after he had left public office. I often sought out his company and learned from him about humility and kindness (he read to the blind) and living with a clear conscience.
Politics is not about hyper-partisanship, I have learned through these men and others; it is more about how we can contribute to make this delicate earth more secure and more fair for Americans and the rest of this world.
Chuck Slocum (Chuck@WillistonGroup.Com) is president of the Williston Group. He was named "National Mentor of the Year" for his volunteer work with Life Coaches for Kids. For further information, go to the Mentoring Partnership of Minnesota website http://www.mpmn.org/Home.aspx.