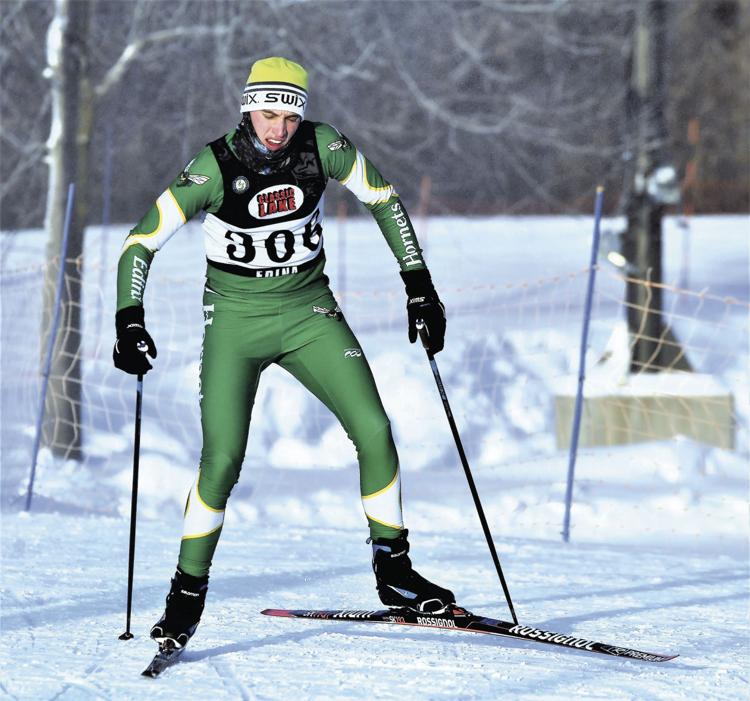 Through the first two meets of the Lake Conference Nordic skiing season, Wayzata is a slight favorite on the girls side, while Wayzata, Minnetonka and Eden Prairie appear to be top title contenders on the boys side.
In the second meet of the season, the Wayzata girls posted their second straight win, however, it was much closer against Eden Prairie, with the Trojans posting a 563-561 win. Edina was a distant third with 449 and Minnetonka scored 399.
Wayzata junior Lauren McCollor continued her individual dominance, winning the 5K race with a time of 16:01. Her teammate, junior Ingrid Halverson, was second in 16:55, followed by a trio of Eden Prairie girls - Kareena Bovitz in 17:55, Liesl Paulsen in 17:59 and Ella Bakken in 18:19. Completing the girls top 10 were Wayzata's Emily Ingemann, Eden Prairie's Silje Busklein, Wayzata's Taya Vokaty, Eden Prairie's Mila Finch and Hopkins' Elsa Bergman.
Claire Wagner was the top finisher for Edina, taking 11th place, and her sister Maggie placed 20th.
Minnetonka's Olivia Graupmann led her team with a 24th-place finish.
On the boys side, Minnetonka turned the tables on Wayzata, which had won the first meet of the season.
The Skippers had five of the top nine finishers in a solid display of skiing depth. Minnetonka scored 563 to 536 for Eden Prairie and 535 for Wayzata. Edina had 402 to edge Hopkins (396) for fourth place in the team standings.
Senior Zach Spears of Eden Prairie, an All-State cross country runner last fall, easily was the individual winner with a 5K time of 14:28.
Wayzata senior Thomas Golin was the best of the rest, finishing in 15:05.9. Right on his heels was Minnetonka junior Austin Hunter in 15:06.5. Freshman Benon Brattebo of Eden Prairie took fourth place in 15:10, while Thomas Graupmann of Minnetonka rounded out the top five in 15:51. Completing the top 10 were Wayzata's Noah Kaster, Minnetonka's Dylan Green, Hari Chidambaram and Tristan Green and Wayzata's eighth-grade dynamo, Daniel McCollor, who is Lauren's brother. Julian Calder from Minnetonka took 11th place, one spot ahead of Eden Prairie's Nile Timmerman. Edina's top finisher, freshman Andrew DeFor, came in 16th to lead his team. Also finishing in the top 20 for Edina was Eric Crosby Lehmann in 18th place. Hopkins' pack leader, senior Caleb Dunnewind, who placed third in the first Lake race of the season, did not compete in the second race. John Struyk led the Royals, finishing 20th overall.
Follow the Sun sports writers on Twitter @MNSunSports and on Facebook at facebook.com/SunSportsStaff.