Two candidates are seeking Minnesota's Third Congressional District seat. Third-District voters will decide between incumbent Rep. Erik Paulsen (R) and challenger Dean Phillips (DFL) in the upcoming Nov. 6 general election.
The Third District includes 468 square miles of western Minneapolis suburbs, running from Rogers and Champlin in the north to Bloomington and Victoria in the south, encompassing Lake Minnetonka to the west and running up against the 5th District in St. Louis Park to the east.
Questionnaires were sent to both candidates. Below are their responses.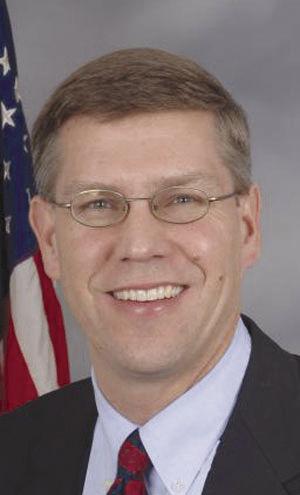 Address: PO Box 44369, Eden Prairie, MN 55344
Family: Wife Kelly, four daughters
Education: BA in Mathematics from St. Olaf College
Occupation: Over 16 years of business experience, including working as a Business Analyst at Target Corp.
Years you have lived in the city or district: 49 years
Community/civic organizations involvement: Member, Eden Prairie Chamber of Commerce and Victory Lutheran Church; former trustee, Minneapolis Institute of Arts.
Have you run for any other office in the past? Minnesota House of Representatives, 1995-2009, including serving as Majority Leader, 2003-2007
Question 1: What do you believe are the top-priority issues for Congressional District 3, and how would you address those priorities?
Minnesotans expect their elected officials to be authentic leaders who are willing to work across the aisle and be solution-oriented. I continue to work to transcend the partisan divide to get things done that are important to Minnesota. I'm ranked #1 in the entire Congress for getting the most cosponsors of my bills, and #3 in the entire Congress for getting the most bipartisan co-sponsors of my bills. I do not believe that either party has a monopoly on good ideas.
Too many Minnesota families and small businesses continue to face high health care premiums, skyrocketing deductibles and canceled plans. This means moving away from the one-size-fits-all Washington approach and actually lowering health care costs by paying for quality instead of quantity. More transparency, a shift to value-based care, and patient-centered coordinated care are solutions.
Economic security and a growing competitive economy are critical for young people entering the workforce after graduating from school, as well as for baby boomers and seniors who rely on important government programs as they transition into retirement. While our economy is booming again, thanks to the new tax reform law, we must ensure that the United States remains competitive with a modern tax code that promotes work, savings, investment and innovation.
Whether it's repealing the job-killing medical device tax, passing new life-saving laws to stop sex trafficking, protecting the Boundary Waters or helping our seniors on Medicare get access to the therapies they need – I've delivered results and gotten the job done.
Question 2: How do you plan to represent the diverse viewpoints – along the political spectrum and otherwise – of the district's residents?
Being accessible and a good listener is essential to effectively representing the diverse viewpoints of our community. In the past year and a half, I've held 24 tele-town-hall meetings, three in-person town hall meetings, six Congress on Your Corner sessions, over 150 constituent one-on-one meetings, open office hours, 143 visits to employers in our area, dozens of meetings with civic organizations including Rotary, Lions Club and local Chambers of Commerce, 64 visits with community groups, forums and roundtable discussions. I also just completed my 248th classroom visit to our schools and have responded to 208,000 constituent emails, calls and letters.
I'm not afraid to stand up to my own party or the President when it's important to Minnesota, as I have done on trade policy, immigration and protecting the Boundary Waters.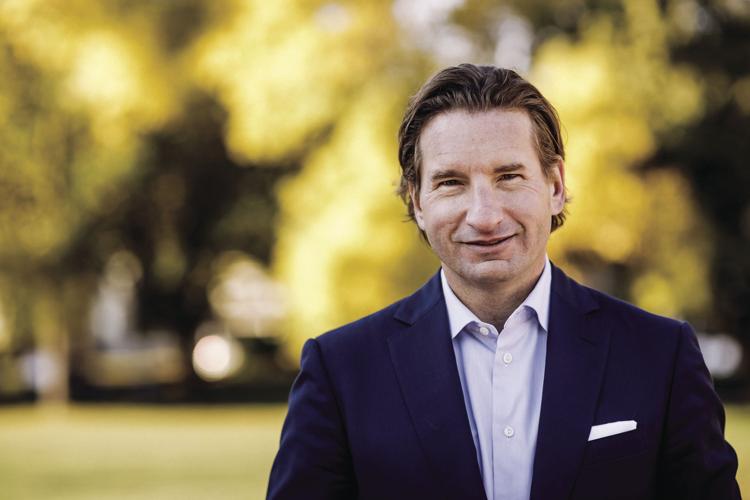 Address: 478 2nd Street, Excelsior, MN 55331
Family: Annalise Glick (partner), two daughters, Daniela and Pia
Education: BA; Brown University, MBA;
Occupation: Former CEO of Phillips Distilling Co., Former Chairman of Talenti Gelato, Co-Founder of Penny's Coffee
Years you have lived in the city or district: 1974-1981, 2012-current
Community/civic organizations involvement: Co-Chair, WE Day Minnesota; Co-Chair, Phillips Family charitable foundations; Former Board Chair, Allina Health System
Have you run for any other office in the past? No.
Question 1: What do you believe are the top-priority issues for Congressional District 3, and how would you address those priorities?
I believe that representation begins with listening. That's why I've been traveling the district in my Government Repair Truck having thousands of conversations with voters of different backgrounds and perspectives. My priorities are shaped by those conversations and the principles and values that so many of us share.
These conversations are a reminder that there's much more that unites us than divides us. People are seeking fiscally responsible, inclusive and independent-minded leadership on issues like health care reform, gun violence prevention, and ending the culture of corruption in Washington.
On health care, I'll work to fix and strengthen the Affordable Care Act, lower costs by reforming the care delivery model to reward prevention rather than procedures, lower prescription drug prices by requiring Medicare to negotiate with pharmaceutical companies; and expand coverage by offering Medicare as a public buy-in option available to every American.
On gun violence prevention, most Americans agree it's time for common sense reforms, including universal background checks and requiring the Centers for Disease Control to study the issue and make policy recommendations to reduce the violence. Thoughts and tweets don't save lives, action saves lives – and it's beyond time Congress found the courage to act.
Finally, no matter what your number one issue may be, I ask that you make campaign finance reform your number two, because progress will be very difficult until we reduce the influence of special interest money in politics. That's why I refuse to take money from special interest PACs, federal lobbyists or members of Congress. To date, more than 62,000 individuals have contributed to my campaign at an average contribution of just $29. That means when I go to Washington, I'll be accountable only to you – not special interests.
Question 2: How do you plan to represent the diverse viewpoints – along the political spectrum and otherwise – of the district's residents?
My campaign slogan is "Everyone's Invited" because I'm tired of the division in our politics. I've been disappointed by politicians in both parties who work to separate us rather than bring us together. I grew up in a Minnesota that placed principles above parties and the common interest above special interests — and those are the values to which I believe we must return. And the only way to do so is by listening — to people, not special interests. My commitment to voters is to be accessible, to host quarterly town hall meetings, to always listen and learn from all perspectives, and to represent the interests of our entire district and nation.