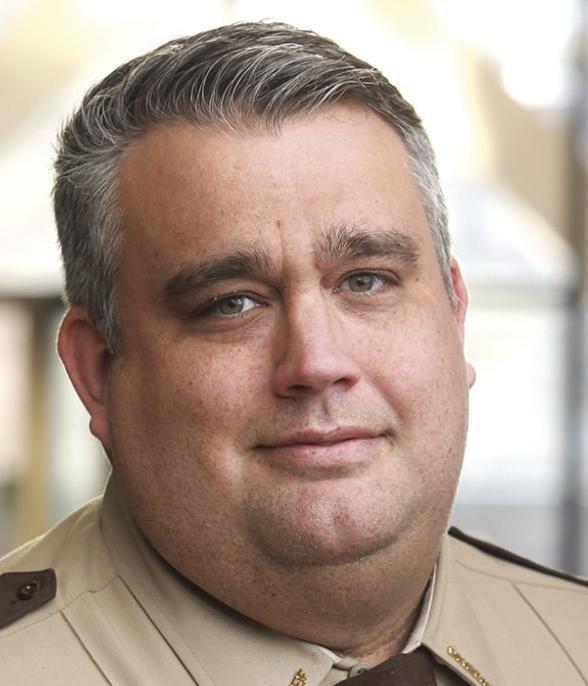 Five of the Hennepin County Board's seven commissioners are calling on Sheriff Dave Hutchinson to resign following his Dec. 8 drunk-driving crash.
District 2 Commissioner Irene Fernando was the first to issue such a statement, penning a Jan. 5 letter addressed to Hutchinson.
"Due to your egregious actions combined with your unjustifiable comments since the crash, the only way to maintain the dignity of the Sheriff's office and to show respect for the laws you are sworn to uphold is to resign immediately," Fernando wrote.
She specified a range of factors leading to that conclusion. Hutchinson's blood alcohol content was .13, well above the .08 legal threshold for driving, when the single-vehicle rollover crash occurred as the sheriff drove a county-owned vehicle home from the Minnesota Sheriff's Association conference in Alexandria, Fernando noted.
She added that Hutchinson was carrying a firearm with a blood-alcohol content surpassing the limit for carrying such a weapon by 225%.
Hutchinson pleaded guilty Dec. 16 to fourth-degree misdemeanor DWI.
Fernando wrote that she was "appalled" by comments made by Hutchinson in a Jan. 26 interview with WCCO. When asked whether he had driven drunk before the Dec. 8 incident, Hutchinson replied, "I think everybody has at some point."
"This normalizes dangerous behavior, and it disrespects the approximately 120 Minnesotan families who lost a loved one to alcohol-related crashes in 2021," Fernando wrote.
Fernando noted that she talked to Hutchinson over the phone Dec. 17 and urged him to take administrative leave.
The first county commissioner to echo Fernando's calls for resignation was District 1 Commissioner Jeff Lunde, who said in a Jan. 5 statement that he agreed with his colleague.
He noted the "tense climate around public safety" before stating, "As Chair of Public Safety, I firmly believe increasing trust should be central to all decisions made regarding public safety."
The calls for resignation came shortly after several media outlets reported on a newly unsealed search warrant that documented Hutchinson saying at the scene of the crash that someone else was driving the vehicle at the time of the rollover, despite his later admission of guilt.
"His words and actions since the incident – as well as new details that have come to light – have further eroded public trust," District 6 Commissioner Chris Latondresse said in a Jan. 6 statement.
That breakdown in trust inhibits the county's ability to foster public safety, Latondresse added. "At this point, I believe it is in the public interest for Sheriff Hutchinson to resign," he said.
District 3 Commissioner and Board Chair Marion Greene also cited a loss of public trust in calling for Hutchinson's resignation. "Hutchinson's actions and subsequent comments have eroded public confidence (in) his ability to serve and equitably enforce laws," she said in a Jan. 6 tweet.
District 4 Commissioner Angela Conley called for the sheriff's resignation as well, but is also looking ahead to the November election. "Since he has refused, the power is with the 1.2 million residents of the county to remove him next November," Conley tweeted Jan. 6.
It is up to the voters, not the County Board, to decide whether Hutchinson is fit for office, District 7 Commissioner Kevin Anderson said, stopping short of calling for Hutchinson's resignation.
"As information continues to come out regarding the incident involving Sheriff Hutchinson, I would hope that he is making decisions that are in the best interest of the people of Hennepin County and the officers he is charged with leading," Anderson said on Twitter Jan. 6.
"As an elected official he is answerable to the people of Hennepin County and not the county board. Ultimately the voters will make that decision in the upcoming election."
In the WCCO interview, Hutchinson declared his intent to run for reelection.
As of the afternoon of Jan. 7, District 5 Commissioner Debbie Goettel had not issued a public statement about Hutchinson's job status. The Sun Current reached out to Goettel, but did not hear back before this article was published.