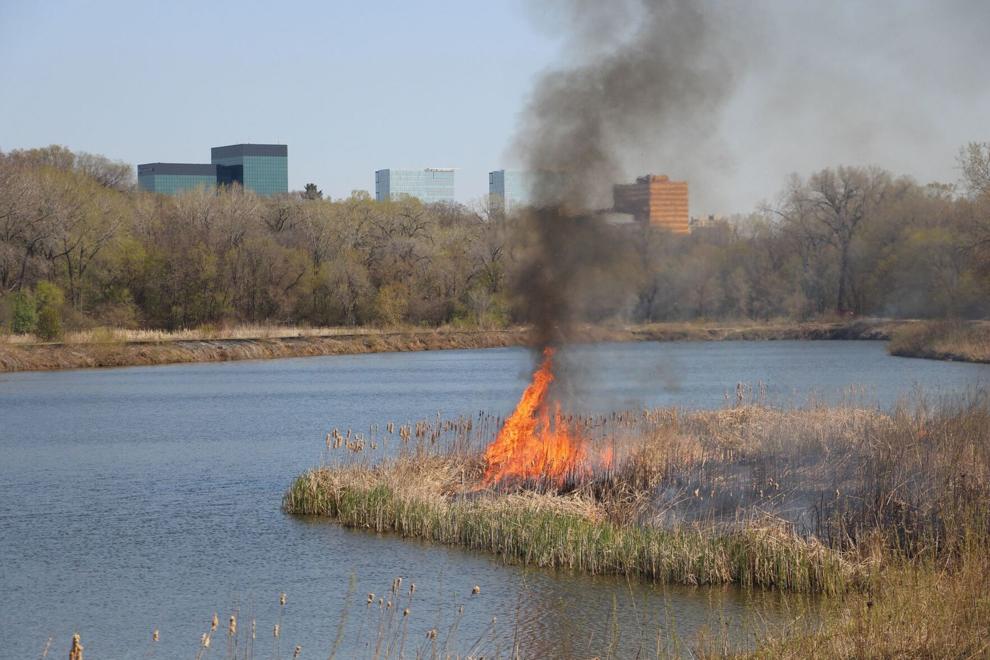 Light winds and cool morning temperatures provided ideal conditions last week for controlled burns throughout Bloomington.
Many city parcels are on the to-do list this spring, and April 22 brought Bloomington firefighters and U.S. Fish and Wildlife Service employees to the bass ponds in the Minnesota Valley National Wildlife Refuge, where approximately 10 acres of land had been identified as part of this spring's burn.
Growth surrounding the bass ponds and cattails within swamps near the bass ponds were targets of the burn, which is intended to restore the wildlife habitat in the river valley, according to Hanna McBrearty, a wildlife refuge park ranger and public information officer for the U.S. Fish and Wildlife Service.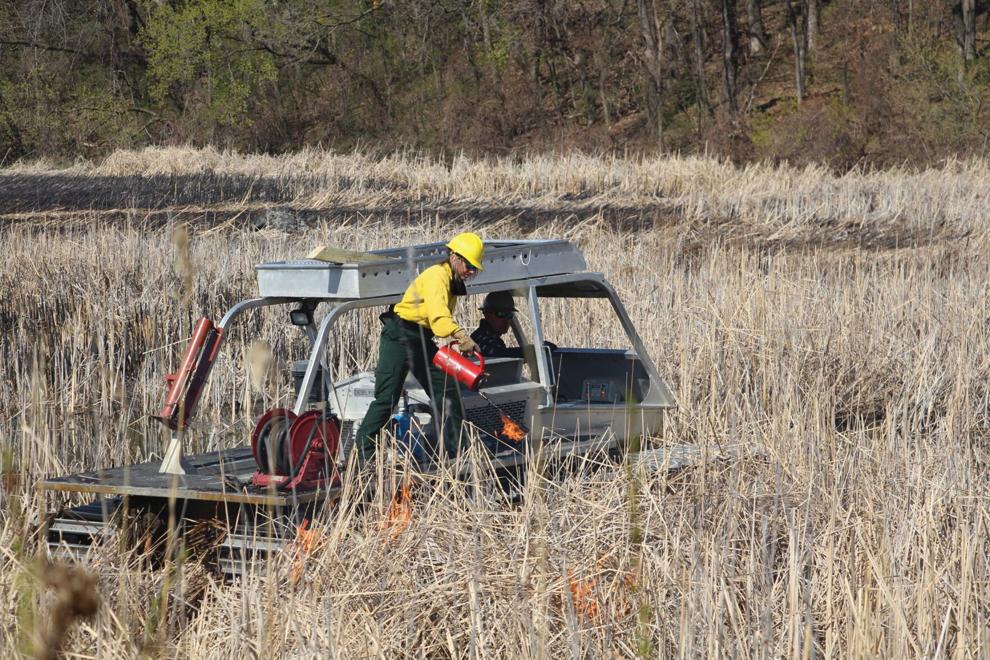 "A lot of people think of fire as this destructive force, but it's actually a natural process that Minnesota landscapes have evolved with for over 10,000 years," she said. "Here in Minnesota, historically, we would see natural fires every two to five years," she noted.
"Over time, the plants and animals of these ecosystems have adapted to fire, or even have come to depend on it."
European colonization brought fire suppression, which has allowed woody vegetation and invasive species to encroach upon native prairies and oak savannas, as well as cattails to choke out marshes, McBrearty explained.
Land management for the refuge calls for a three- to five-year burn cycle, with fire managers and biologists analyzing the units within the refuge to determine when invasive species and woody vegetation necessitate burning an area. Then it's a matter of finding a day with a favorable wind, air temperature and humidity level for the burn, according to McBrearty.
Firefighters ignite fires and establish containment lines to prevent them from spreading beyond the burn area. Firefighters use fuel torches to ignite fires along the ponds, and a Marsh Master vehicle navigates through the marsh, with a firefighter igniting patches of cattails. The Marsh Master is designed to navigate on land and in water, allowing its driver to easy access to the middle of a swampy area.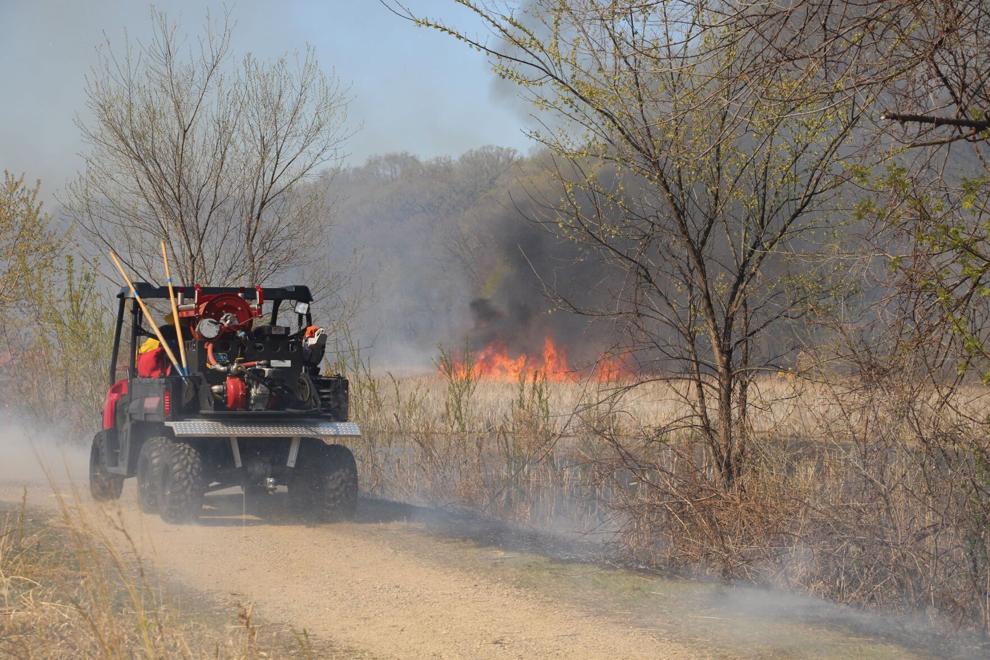 "It takes many hands to put fire on the ground safely, effectively and efficiently," McBrearty said.
Burning off the woody vegetation and marsh cattails ensures that "lush new growth is going to pop up this spring just in time for the migratory birds that are coming back," she noted. "It's going to rejuvenate those native plants that are food and fodder for animals, as well. They are going to be attracted to this new growth, just as they would have been hundreds of year ago when lightning strikes would strike in this area and start fires."
Information about Minnesota Valley National Wildlife Refuge controlled burns is available online at tr.im/mnv-burn. Information about Bloomington's planned controlled burns of park land and other city property in April and May is available online at blm.mn/prescribed-burns.
Follow Bloomington community editor Mike Hanks on Twitter at @suncurrent and on Facebook at suncurrentcentral.