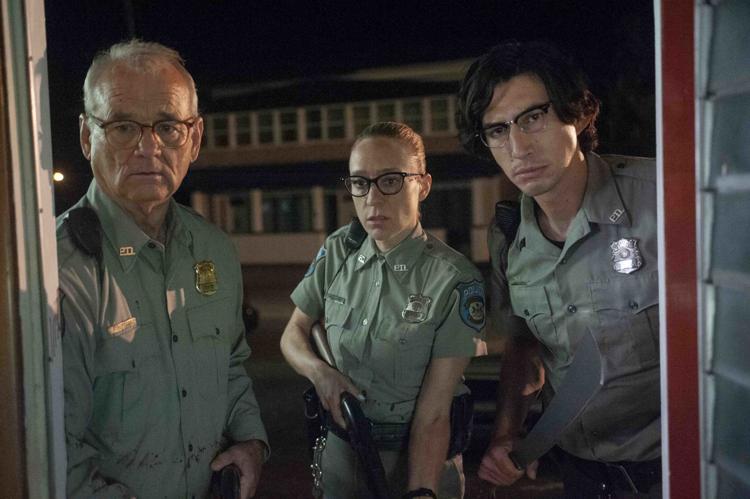 Here's a few tips to keep in mind when heading out this weekend to watch Jim Jarmusch's new zombie comedy, "The Dead Don't Die":
1) Don't expect to laugh. Despite technically being a comedy, there's very little about this film that's funny.
2) Don't expect to actually see a lot of zombies. Despite technically being a zombie movie, you really don't see them all that much. Oh, they're there and they eventually rear their flesh-eating jaws, but they're discussed WAY more than seen.
3) Actually be Jim Jarmusch. This way you can revel in your own brilliance for crafting jokes that only people that have had subscriptions to the New Yorker since they attended two semesters of film school in NYC are smart enough to laugh at.
4) If you choose option 3, make sure to limber up beforehand so you don't hurt yourself patting yourself on the back.
"The Dead Don't Die" takes place in the sleepy borough of Centerville: home to a classic small town diner, a juvenile detention center, a small hardware store, a funeral home, a gas station that doubles as what appears to be a horror/sci-fi collectible shop, a very small police department, and a very active cemetery.
Unsurprisingly, it's also filled with quirky townspeople that frequently break the fourth wall to let the viewers know that they know they're in a Jim Jarmusch movie.
Leading the way is Police Chief Cliff Robertson (Bill Murray) and Officer Ronnie Peterson (Adam Driver) who first notice things going awry while checking in with local recluse Hermit Bob (Tom Waits) to see if he's the culprit behind the theft of a chicken by potentially racist Farmer Frank Miller (Steve Buscemi).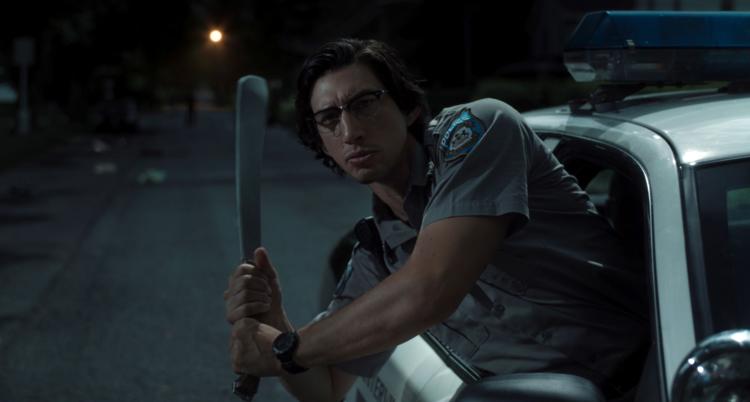 As the day progresses, things in Centerville get more strange – a fact that's not lost on the remaining townsfolk and visitors, including Officer Mindy Morrison (Chloë Sevigny), store owner Hank Thompson (Danny Glover), poorly-timed visitor, Zoe (Selena Gomez), and the seemingly albino, and almost assuredly European, samurai mortician, Zelda Winston (Tilda Swinton).
Eventually, whatever is causing Centerville to be odder than normal (no spoilers here), also the dead to reanimate and take to the streets.
Here's the thing about Jim Jarmusch, and by extension, his movies: you either love him (them) or you don't.
I have yet to meet someone that is only lukewarm on him. Truthfully, I've never met someone that loves him (them), but I have read of their existence. If you haven't guessed, I'm firmly in the other camp … I just understand the adulation.
And for that, I'm sure I'll be labeled as "not understanding" the film.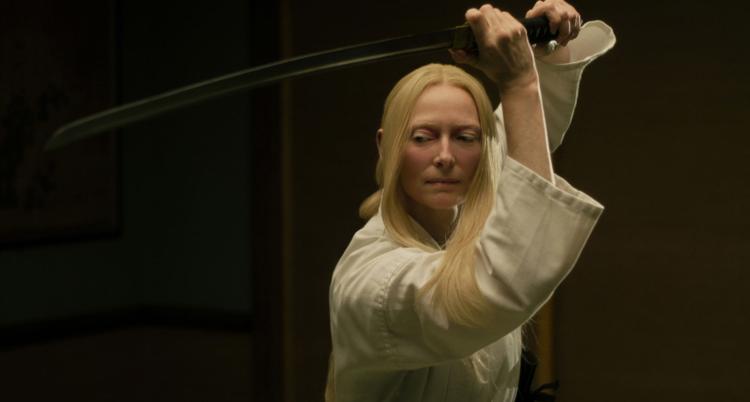 Look, I understand that the zombies in "The Dead Don't Die" aren't meant to be traditional, that they're symbolic of bigger societal issues that Jarmusch is providing commentary about. I also understand that comedy is subjective, and Jarmusch's style is more subtle and deadpan than you'll find in a more traditional comedy.
The problem is that while Jarmusch was busy trying to prove he's the smartest guy in the room, he forgot to tell a good story, instead opting for something as plodding as its antagonists, rife with heavy-handed symbolism and lame, repetitive jokes that completely waste its best asset – the outstanding ensemble cast.
Zombie movies and comedies – and zom-coms for that matter – are readily available. If you're looking for any of the three, I suggest looking elsewhere.
★ of ★★★★★
Jared Huizenga is a freelance film critic and the owner of www.ManVersusMovie.com.