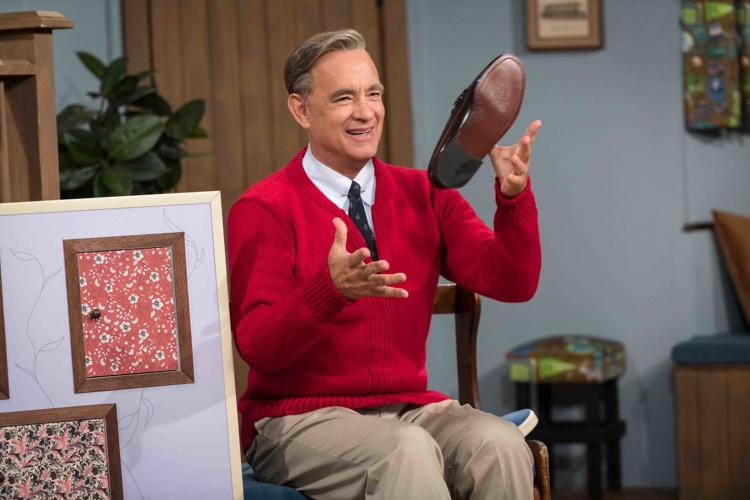 At first glance one could reasonably assume that 'A Beautiful Day in the Neighborhood' is a biopic about Fred Rogers and his ascent to becoming one of the world's most beloved children's TV hosts.
While reasonable, that assumption would be wrong.
Sure, in the most literal of terms, the film is a biopic about a specific point in time in which Mister Rogers was a central figure, but he's not actually the focus. Now, I'm sure a biopic depicting his rise would be good (or you could just watch the documentary 'Won't You Be My Neighbor?'), this particular film is actually much better, much stranger, and much more endearing than anything one could glean from a 2-hour melodrama.
Lloyd Vogel (Matthew Rhys) is an investigative journalist for Esquire Magazine. Determined and unflinching, Lloyd has a knack for stirring the pot and finding the real story that generally lurks below the surface. That skill, however, has given him a reputation as the person nobody wants to be interviewed by … with the exception of Fred Rogers (Tom Hanks).
Already a children's TV staple for decades, Mister Rogers is selected by the magazine as one of several heroes that will be profiled in an upcoming edition. Against everyone's wishes, and even after reading Lloyd's work, Fred agrees to the interview.
Having not grown up watching 'Mister Rogers' Neighborhood,' Lloyd was determined to find out what made the man tick and expose the differences between Fred Rogers and Mister Rogers.
In the weeks that follow, Lloyd's 400-word puff story evolves into something much deeper and more meaningful as he realizes that the two are one in the same and that the veneer he's been trying to peel away exists only in his mind.
The film is inspired by Tom Junod's 1998 Esquire article, 'Can You Say ... Hero?' I know nothing about that article (or a recent piece he wrote on the subject for The Atlantic), aside from the fact that it's readily available on the Esquire website. A quick internet search also tells me that the movie uses the article as more of an outline, rather than a play-by-play account of what happened between the two men.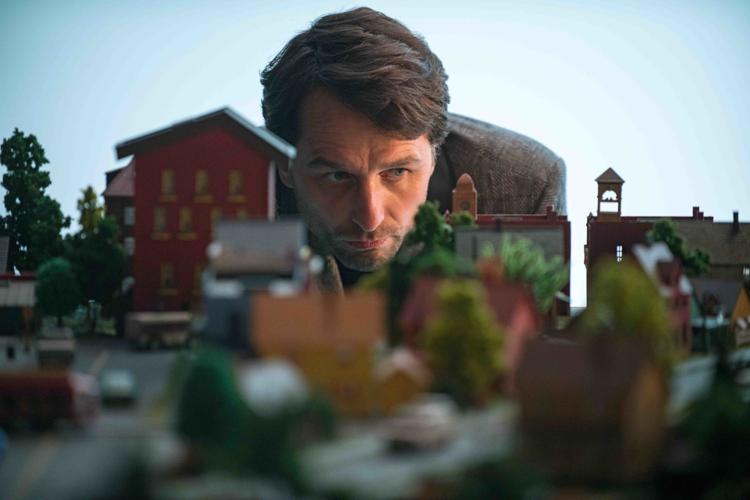 What seems to be 100% accurate is that Mister Rogers made a connection with the writer – as he seemingly did with most everyone – and that connection is at the center of this movie. It's this sort of odd back and forth of a guy who thinks he knows the answers (Lloyd) and a guy who acts like he doesn't, but probably does (Rogers).
While there is a strong supporting cast, including Chris Cooper as Lloyd's father, Jerry, Susan Kelechi Watson as his wife, Andrea, and Enrico Colantoni as Rogers' business manager, this story is about and driven by its two leads.
Of the two, it's Hanks that will get the most attention because Mister Rogers is such a notable figure … as is Hanks. And he does a wonderful job of bringing the character to life – enough of the real thing to make it feel comfortable and relatable, but enough differences so you don't forget that this is work of fiction that takes its cues from reality, rather than the other way around.
But for me, Rhys is the real star here. Lloyd is a difficult character that is all over the board. He's the classic skeptic who wants nothing more than to prove that Fred Rogers is an actor and not at all like he is on TV. He's also the guy who that you can tell truly wants to believe this mythical figure is actually who everyone says he is. These two sides are in stark contrast to one another and often take place in the same scene. This theme repeats itself in Lloyd's interactions with his father and his wife, and Rhys plays them all with equal parts vulnerability and smugness.
The other thing that must be noted here is the unique POVs that director Marielle Heller chose. Any scene that takes place on the Mister Rogers set magically takes you back to that place – the sights, the sounds, the feelings. The first time they showed the scenery, I was immediately transported to my great grandmother's house, where there was no cable and not much else to do when my cousins weren't around. It was actually quite magical.
As I said when 'Won't You Be My Neighbor?' came out: I always preferred 'Sesame Street,' but when you take a closer look at Mister Rogers, it's hard not to like the guy.
★★★★ of ★★★★★
Jared Huizenga is a freelance film critic and the owner of www.ManVersusMovie.com.