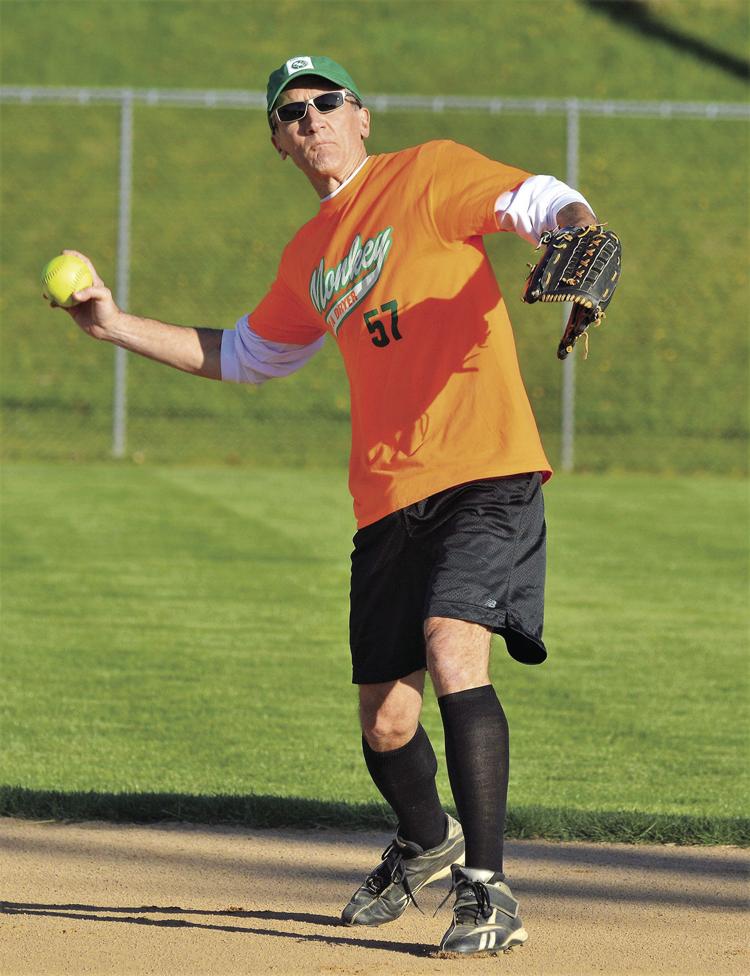 Many Edina slowpitch softball players and coaches can't wait to get on the field this season, but Reverend Jon Good, player-coach of the Blade Runners in the 35 & Over Men's League, is taking a more measured approach, due to uncertainly caused by the COVID-19 pandemic.
"Right now, I have a very hard time believing the conditions will improve enough to allow for softball this summer," Good said recently. "But if conditions improve sometime in the next month, to the point where city and state leaders feel it is safe enough to play this summer, I would certainly be willing to consider playing. I have pretty much written off the summer season, and I am trying to hold onto my slim hope for a fall season."
Could rule changes accommodate summer softball?
"The nature of the sport is so much about close physical interaction - both in actually playing the game, and also in the proximity of teammates in the dugout - that I don't see what precautions could be taken that would totally eliminate concerns," Good observed. "How do you tag someone out a the plate while keeping social distance?"
Some of Good's Blade Runner teammates would be OK with not playing this year.
"I have sensed a resigned acceptance among my teammates to the fact that there will likely be no softball this year," Good said. "I have also sensed that all of our aging hamstrings are relieved to know that they are likely to remain intact for the rest of the summer."
Philosophically, Good thinks it is essential to analyze pros and cons.
"As much as I miss playing and would like nothing better than to get back on the field right away, when I do a quick cost/benefit analysis, I realize that it's simply not worth the risk - and appears likely not to be worth it for many months," Good said. "From a global perspective, the loss of rec softball doesn't even register as a blip on the scale of importance. But from a local, personal perspective, the loss of playing a game that I love with friends and opponents under the lights of an immaculate ball field on a beautiful summer night - that registers on my own personal scale of treasured life experiences. I know I'll miss that. The short Minnesota summer will definitely not be the same [if there is no softball]."
Follow the Sun sports writers on Twitter @MNSunSports and on Facebook at facebook.com/SunSportsStaff.