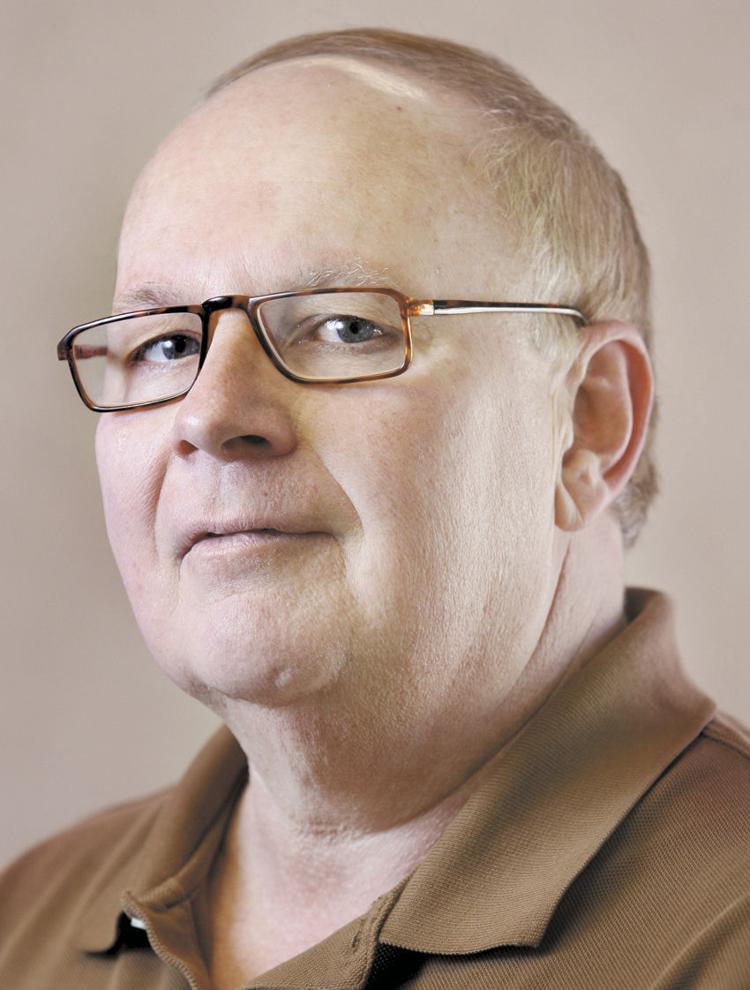 Five hockey players headline the 2020 Edina Athletic Boosters Hall of Fame class.
Mike Lauen (Edina-East) played against Mike Sullivan (Edina-West) for three seasons, ending with the Section 6AA title game in 1979, which Edina-East won on the way to the state title. Three hockey players, who wore Edina Hornet Uniforms will also be inducted. They are Jeff Sorem, Scott Sanderson and Corinne Buie.
Sanderson, one of the top athletes in Edina history was a two-time state tennis champion, who went on to play hockey at the University of Wisconsin. Buie was a two-sport star for Edina in hockey and soccer. Sorem played three varsity sports.
Dove's action plan was ready to go and results were swift. After Dove presented bylaws to the Hall of Fame committee, we made nominations and chose the members of the first class. A banquet was held at the Marriott Hotel in Minnetonka and the first inductees, along with graduation years for the athletes were: Athletic director Howard Merriman, hockey coach Willard Ikola, Jim Joslin (1953) Tom Moe (1956), Tom King (1958), John Hankinson (1963), Pacy Erck (1967), Jeff Wright (1967), Greg Olson (1979) and Betsy (Ready) Duerkson (1984).
On Oct. 1, 2020, Steve Dove will lead the 2020 inductees in the Edina Hall of Fame. The program is set to begin at 6 p.m. Thursday, Oct. 1, at Interlachen Country Club.
Dove's vision for the Edina Hall of Fame could hardly have been any better. Each year, the selection committee has elected six to eight new members.
Along with Dove, the Class of 2020 includes longtime coach Dick Gaughran and athletes Mike Lauen (1979), Mike Sullivan (1979), Jeff Sorem (1992), Scott Sanderson (1992), Elizabeth Massopust Johnson (1999) and Corinne Buie (2010)
Each of the athletes in the class played at least two varsity sports and earned numerous conference, section and state awards.
Below are the thumbnail achievements of each inductee.
Steve Dove
Under Doves leadership as athletic director, Edina High vastly increased its cache of state championship trophies. As athletic director, he supervised numerous contests each week. Girls sports in particular rose to new heights in the Dove era with strong showings by the cross country, tennis, swimming and basketball teams.
Dick Gaughran
A high school sports coach since 1964, Gaughran cane to Edina in 1965 and coached until 1991. He is still coaching football as an assistant at Eden Prairie High School. In all, Gaughran has coached 143 sports seasons during his distinguished career. During his time in Edina, he was head coach in wrestling and boys track for several seasons, while serving as an assistant coach in baseball and football. He has been on the coaching staff of 12 state-champion football teams.
Mike Lauen
Lauen played on back-to-back Edina-East state hockey champions in 1978 and 1979. One of the fastest skaters ever to play for coach Willard Ikola's Hornets, Lauen was at his best in the State Tournament. He scored a hat trick during a 12-4 win over Roseau in the 1979 tourney, and then scored the winning goal in overtime the next night as Edina won the title by defeating Rochester John Marshall 4-3.
Mike Sullivan
The record-breaking Edina-West running back helped the Cougars win the state Class AA football title in 1978. Coach Stav Canakes called Sullivan "one of the two or three best running backs I ever coached." In addition to starring in football, Sullivan was also captain and the second leading scorer for the Cougar hockey team in his senior year. He anchored both sprint relay teams in track and won total of seven varsity letters.
Jeff Sorem
Sorem, the grandson of Edina Hall-of-Famer Bud Sorem, was a two-time All-Lake Conference hockey player for coach Willard Ikola. While hockey was his best sport, Sorem also earned letters in golf and baseball during his years as a Hornet.
Scott Sanderson
With rare talent in two sports, Sanderson had his choice of college offers when he graduated in 1992. For the tennis team, he was a two-time state champion, and on the hockey rink, he was a two-time All-Lake selection. Sanderson chose hockey as his college sport and was a four-year letterman for the University of Wisconsin.
Elizabeth
Massopust Johnson
A standout in three sports at Edina High, she was captain in Nordic skiing, swimming and synchronized swimming. She was twice named Most Valuable Swimmer for the synchro team. Johnson graduated from Princeton University and has gone on to become a college professor.
Corinne Buie
The talented two-sport athlete competed for Lake Conference scoring titles in both soccer and hockey. She was first-team All-State and a finalist for the Ms. Hockey of Minnesota Award in her senior season while leading the Hornets to second place in the State Class AA Tournament. In soccer, she tied Amy Cardarelle's record for goals in a season with 33 and led the Hornets to third place at state.