Six candidates are seeking election to four at-large seats on the Edina School Board in the Tuesday, Nov. 2, election.
The Edina School Board is made up of seven citizens, who are each elected to four-year overlapping terms. Elections are held every two years. The candidates include incumbents Erica Allenburg and Owen Michaelson, as well as newcomers Karen Gabler, Dan Arom, Michael Birdman and Nicole Schnell.
Current boardmembers Matthew Fox and Ellen Jones did not file for re-election.
For the Sun Current Voter's Guide, each of the six candidates were asked for biographical information and their answers to three questions, as outlined below. The responses have been edited for length and clarity. Candidates were listed in the order they filed for election through the Minnesota Secretary of State's Office.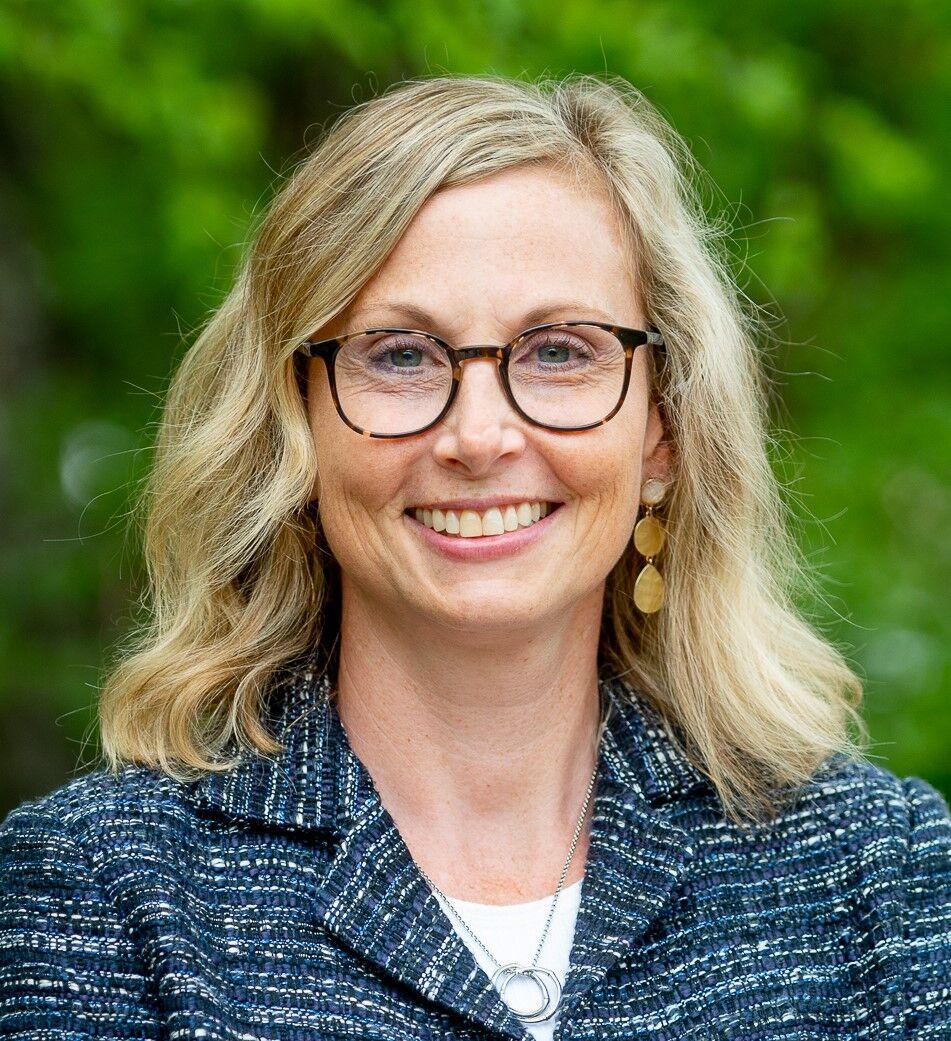 Family members: Tom (husband), James (step-son), Paul (son), Ava (daughter)
Education: Bachelor of Arts, Indiana University
Occupation: (No response provided.)
Years living in Edina: 18
Community involvement: Edina School Board (4 years), board chair (2 years); district vaccine clinic volunteer (2021); boardmember for Edina A Better Chance Foundation (current); boardmember for Her Next Play (current); Boy Scout Merit Badge counselor (current); Edina Community Foundation's Connecting With Kids Leadership Award (2016), Creek Valley PTO co-president (2015), see erica4edina.com for full list.
Contact information: info@erica4edina
1. Why are you running for the Edina School Board?
As the current board chair, I believe a healthy and strong district starts with leadership that is strategic in nature, makes decisions that are both data-informed and values- driven, and remains fiscally responsible and accountable to the community. I am running for re-election because I know that we have very important work ahead of us and I feel strongly that we need continuity of forward-thinking leadership. We need someone like me who believes in putting the needs of all students at the very core of our district's commitment and purpose. This is how we create academic success and become the leaders we want to be.
2. How do you think the district should balance student learning with COVID-19 safety measures?
Consistent and intentional COVID safety measures lead to the creation of an environment that allows us to positively impact student learning. We must create layered mitigation measures to prioritize in-person learning and keep our students in school.
As a board, it is our responsibility to monitor, assess and prioritize these issues in addition to the mental health of our students. Our district has implemented a robust assessment plan to understand the academic impact of the pandemic disruptions on our students. From these assessments, interventions will be provided to support our students. As a boardmember, I will use district metrics to monitor student success and better understand if we need to make strategic decisions and/or resource allocation adjustments to support the academic achievement and mental health of our students.
3. What sources of input and/or information will you prioritize in your decision-making as a boardmember?
All decisions require input from multiple stakeholders and all stakeholders deserve an opportunity to share perspectives, but one of the hardest parts of being on a board is understanding how all of these views need to be considered in the context of each issue, the laws we are regulated by as a public institution, our strategic mission and vision, and how it affects all students and their outcomes.
For example, if the decision is about COVID safety protocols, I am going to rely on the information provided by sources such as the CDC, MDH, and public health and medical professionals. For classroom environment decisions, a lot of weight is put into student and teacher voice. For the strategic direction of the district, I am going to prioritize community input, along with administrative, staff and student input. No matter what the input or decision, my job as a board member is to critically analyze information from multiple sources and make decisions in the best interest of our students.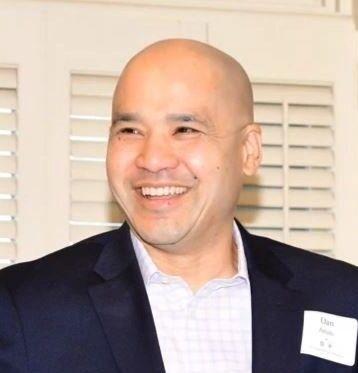 Family members: Alison, Luke (EHS 2019), Ava (EHS 2021), Olivia (EHS 2023)
Education: Masters of Science, health systems management
Occupation: VP, compliance and human resources
Years living in Edina: 33
Community involvement: Recipient, Edina Community Foundation Connecting with Kids Award; Edina Education Fund Board; EHS Athletic Booster Club, past president; EHS Student Activities Advisory Committee member; Edina Football Association, past president, boardmember, coach; Edina Soccer Association coach; Edina Soccer Club manager; Edina Basketball Association coach; Spenser Somers Foundation Boardmember; Loaves & Fishes, Sheridan Story, TreeHouse.
1. Why are you running for the Edina School Board?
I'm a believer in public and community service. When we moved back to Edina to raise our kids, I wanted to be a part of the community and give back in any way possible. Those who know me, know that I would do anything to help the kids and this community.
EPS provides incredible opportunities for students, and I owe a debt to the school system and community for making me the person I am today. I want to make a positive impact on the lives of students in the community, whether it is through academics, athletics, the arts, community service or the overall EPS experience.
Learning is evolving at an incredible pace, I have a great appreciation for the complexities associated with delivering an excellent educational experience. I enjoy working through complex issues and developing practical solutions that often involve imperfect data. I am an empathetic listener who strives to respect that every person has a unique perspective, and that the experience may occur at the same time and place, but they are not necessarily the same experience, but they can certainly have a shared experience.
I want to work to understand, build partnerships between all, restore trust in EPS and try and keep moving EPS forward.
2. How do you think the district should balance student learning with COVID-19 safety measures?
COVID has introduced significant variables into student learning models, and has had an incredible impact on the education and maturation of the students. The district needs to utilize data from state and local departments to create a model that can be responsive to safety measures while maintaining and preserving the student learning experience. This will require the district to be nimble and make decisions with imperfect data.
Our understanding of COVID has evolved significantly. We are fortunate to have tools that can impact district and community safety. At the core of our decision making process, I believe that maintaining the connection between student and teacher(s) is of the utmost importance. We should utilize the available safety measures to maximize in-person learning, and preserve the academic and extracurricular experiences that help shape Edina students.
3. What sources of input and/or information will you prioritize in your decision-making as a boardmember?
I will prioritize data and information provided by those closest to the core process of educating our students. I will seek out inputs and information that help EPS deliver practical and reasonable solutions that are aligned with our strategic plan and will seek to ask questions that will validate our progress towards delivering on our mission.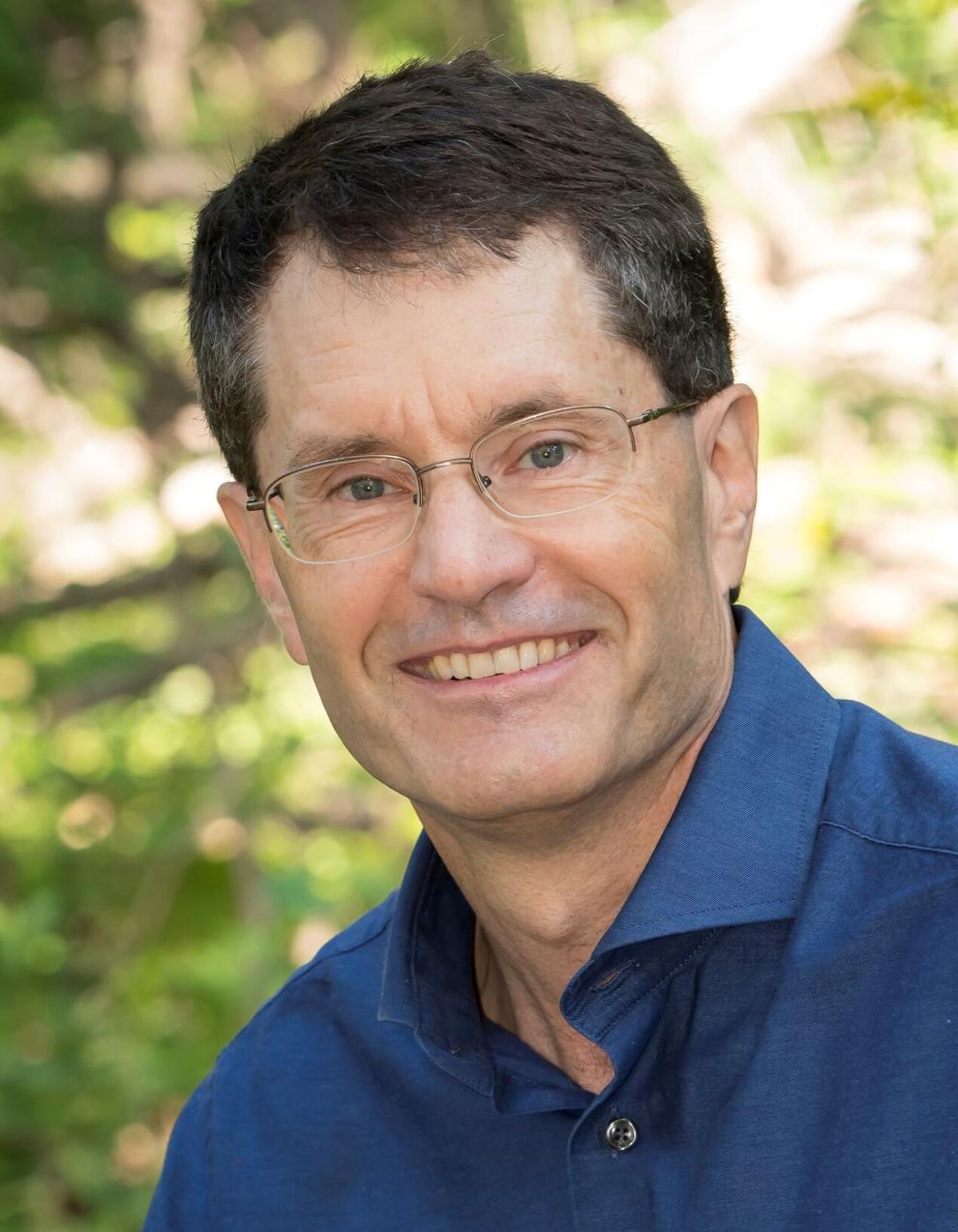 Age: (No response provided.)
Family members: Married with four children
Years living in Edina: 22 years
Community involvement: Cubmaster (Highlands, 8 years), coach (soccer, basketball), youth church volunteer, Toastmasters
1. Why are you running for the Edina School Board?
Recently, the Minnesota Department of Education reported somber news about Edina Public Schools: in the most recent reporting interval, our reading scores declined 2.3%, math 8.1% and science 8.9%! What's more, with the exodus of 22% of our resident students, our bragging rights are diminished.
We need to return to educational excellence. This starts with dismantling our critical race theory initiative. Excellence cannot coexist with equity and its drive for equality of outcomes. We have been teaching critical race theory since 2012 when the very term was used to describe the then-newly designed PreAP 10 language arts class by one its principal architects. Whether it's called CRT, identity politics, or political correctness, it exists in degrees and shades across the district. It's been especially prevalent in our teacher professional development. Last year's program featured a call in "Abolitionist Training" to dismantle capitalism in 50-60 years. Also, in focusing on white privilege and white normativity, it serves more to divide us than to unite us, and takes our focus off equipping our students with the skills they'll need to thrive in employment and citizenship.
Edina Public Schools also needs a School Board with unalloyed loyalty to the students and families of the district. For while teachers are collectively represented by their union, who collectively represents these students and their families other than the School Board? Therefore, I am calling on my fellow candidates to foreswear the union endorsement.
I am also calling for the return of these elections to the general-election cycle. Off-cycle elections garner only 40% voter participation in good years, 20% in bad, whereas general elections commonly see an 80% turnout here in Edina. It's an open secret that this form of voter suppression rewards the union with a disproportionate number of the votes of their faithful. What's more, it costs the district $100,000, the price of a teacher or two paras!
2. How do you think the district should balance student learning with COVID-19 safety measures?
The job of the Edina Schools and of the School Board is to act within the guidelines of recommended mitigation strategies so that we absolutely maximize the learning of all students for in-person learning.
3. What sources of input and/or information will you prioritize in your decision-making as a boardmember?
As a School Boardmember elected to represent the community of Edina, my first priority is to serve our students and families first – while acting under the guidance of our taxpayers, who own Edina Public Schools. And seeking the wise counsel of our district administrators and experienced and professional teachers is imperative.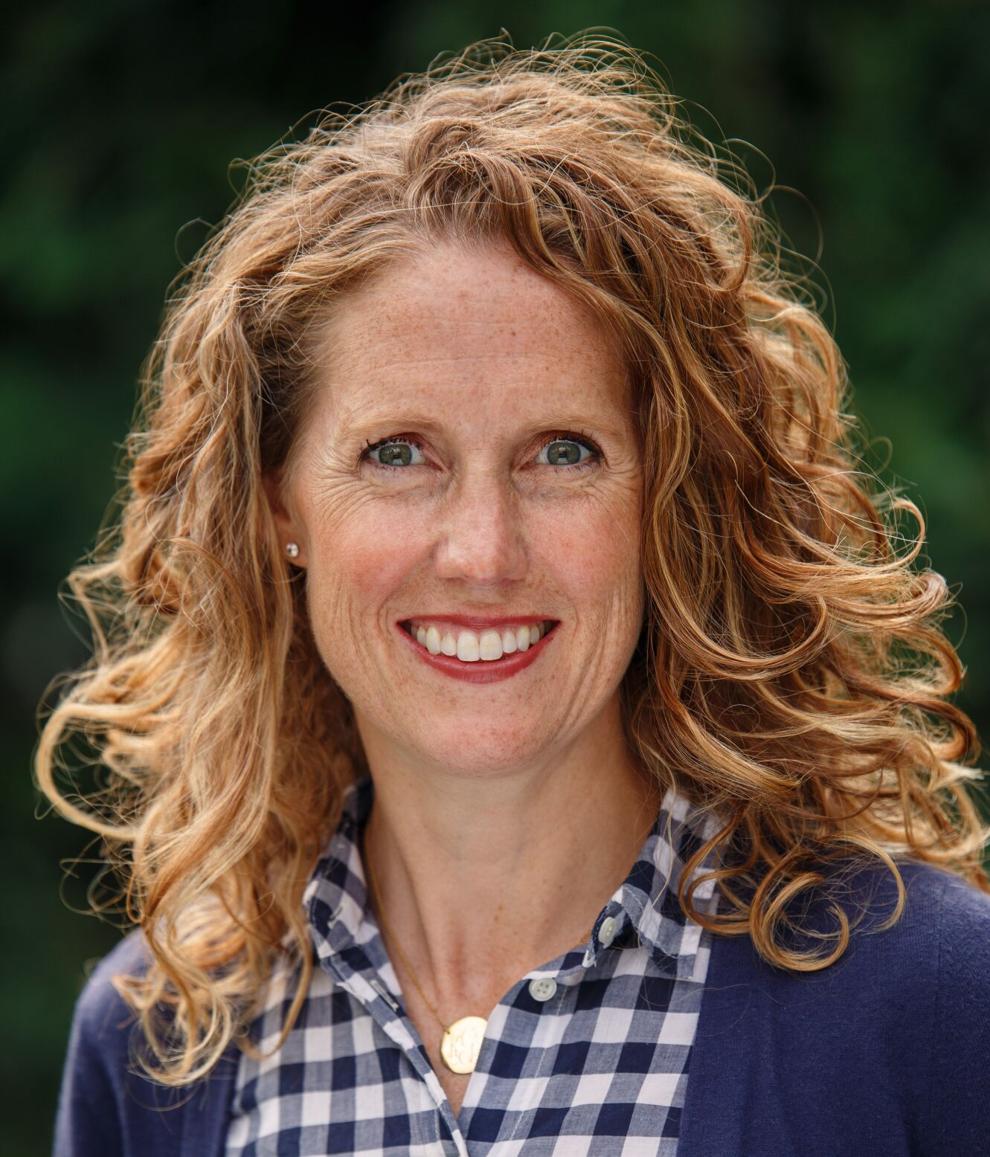 Family members: Peter, Patrick, 13; Elizabeth, 11; Meredith, 9
Education: M.A. curriculum and instruction K-12 (University of Minnesota-Twin Cities)
Minor: K-12 technology integration, K-12 reading specialist
Occupation: Educator, Reading Department - Normandale Community College
Years living in Edina: 10-year Edina resident
Community involvement: Edina Education Fund, co-chair 2019-present; co-chair of 2017 EPS "Vote Yes" Operating Levy Referendum; 2021 EPS "Vote Yes" Technology Levy and Bond Issue Referendum; Early Learning Center/Family Center PTO president, 2015-2016; Highlands PTO, co-president, 2018-2019; Community Education Services Advisory Committee, 2015-current; EPS Parent Leadership Council, 2015-present
1. Why are you running for the Edina School Board?
I believe and understand that our school board serves a vital role for our students, our schools, and our community. Our board sets the tone, the vision, and is a factor in community confidence in our schools. As an educator of 20 years, I have an understanding of how important it is to have school boardmembers who understand education, students, the current educational landscape, and what it takes to be competent and ready for life after graduation. My experience as an educator, leader in our community, and current parent of EPS students, has given me a good grasp of the opportunities available in Edina Public Schools as well as areas where we can elevate and improve the work already being done.
2. How do you think the district should balance student learning with COVID-19 safety measures?
Our first priority should be to have students in school, safely, five days a week. Academics, social-emotional, relationships, engagement, are all better in person. That means proven mitigation measures must be taken.
In our current setting, with over half of our students unable to receive the vaccine, it means we need to take precautions. Medical professionals remind us that our children are part of a larger community that is not entirely through this pandemic. The CDC recommends universal masking in K-12 schools regardless of vaccination status. Currently, Edina's community transmission is in the high range, and many in our schools cannot be vaccinated. I support proven mitigation measures suggested by medical experts. I also support the district's current approach of looking at community transmission, vaccination rates within our schools, and school quarantine rates together when making further decisions around COVID-19 safety measures.
3. What sources of input and/or information will you prioritize in your decision-making as a boardmember?
As a board member, my number one responsibility is to our students. That means that as I make decisions I need to keep their learning, health, and wellbeing at the center. As board decisions need to be made, I will look and listen to experts in the field, educational and developmental best practice, and others who are doing the work. I will need to weigh that with listening to the community. I think it is important that as a board we hear from all parts of our community, and seek out opportunities to gather input from a myriad of stakeholders. It is important to remember that community input guides the process rather than becoming a community vote on each issue. A board member has multiple factors and layers to consider when making decisions.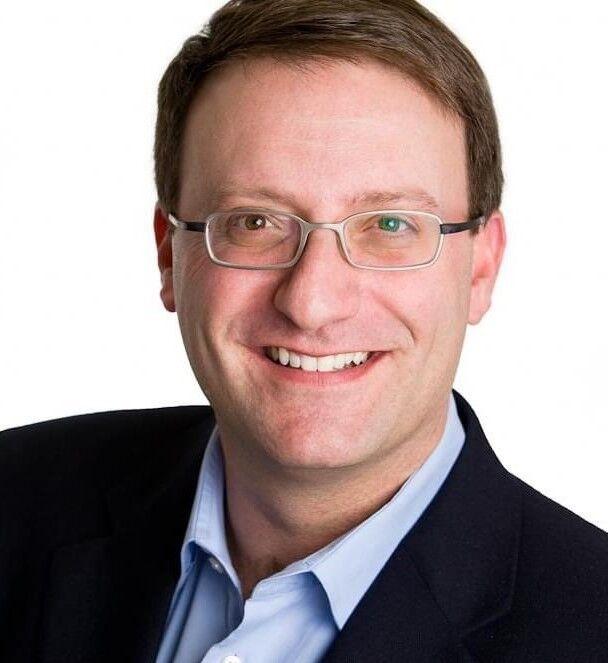 Family members: Marissa Gautsch (spouse), Alexander (7th grade), Mackenzie (5th grader), Louis (three-year old puppy)
Education: M.B.A. - Carlson School of Management
Occupation: Former CEO/C-Suite executive consultant
Years living in Edina: 20
Community involvement: Edina Heritage Preservation Commission, eight-year member, chair for six years; EPS Test the Nest volunteer (2021); Edina soccer coach for eight years
1. Why are you running for the Edina School Board?
I'm passionate about public education and Edina's vision to create opportunities for each and every student. My vision is to ensure that Edina is the gold standard in public education. This means every student gets what they need to learn and grow.
As a business leader, who has served on various boards in our community, I understand the role of governance and how to be impactful as a board member. Aligning resources to priorities is my specialty. And leveraging data to drive smart decisions with superior outcomes is what I do professionally. I am excited to bring this skill set to the school board!
2. How do you think the district should balance student learning with COVID-19 safety measures?
The district needs to ensure students can be in person for instruction five days a week. Applying appropriate mitigation standards that can ensure all students can be in class is the priority. Updating and examining health data and impacts to students and staff regularly will inform what adjustments to mitigation approaches are needed. The goal is to minimize any mitigation impacts on students learning and staff availability while we continue to progress through COVID.
3. What sources of input and/or information will you prioritize in your decision-making as a boardmember?
I will seek data and input from subject matter experts to establish a baseline of facts for any given decision. I will ask probing questions to the right people to understand the downstream (often site-level) implications of the decision at hand. I will seek input and perspective from stakeholders who are impacted directly by the decision. And I will be a good listener, always seeking to understand the various points of view and rationale when developing my own position. I will make my decision clear, provide my reasoning and of course, be accountable for the outcomes.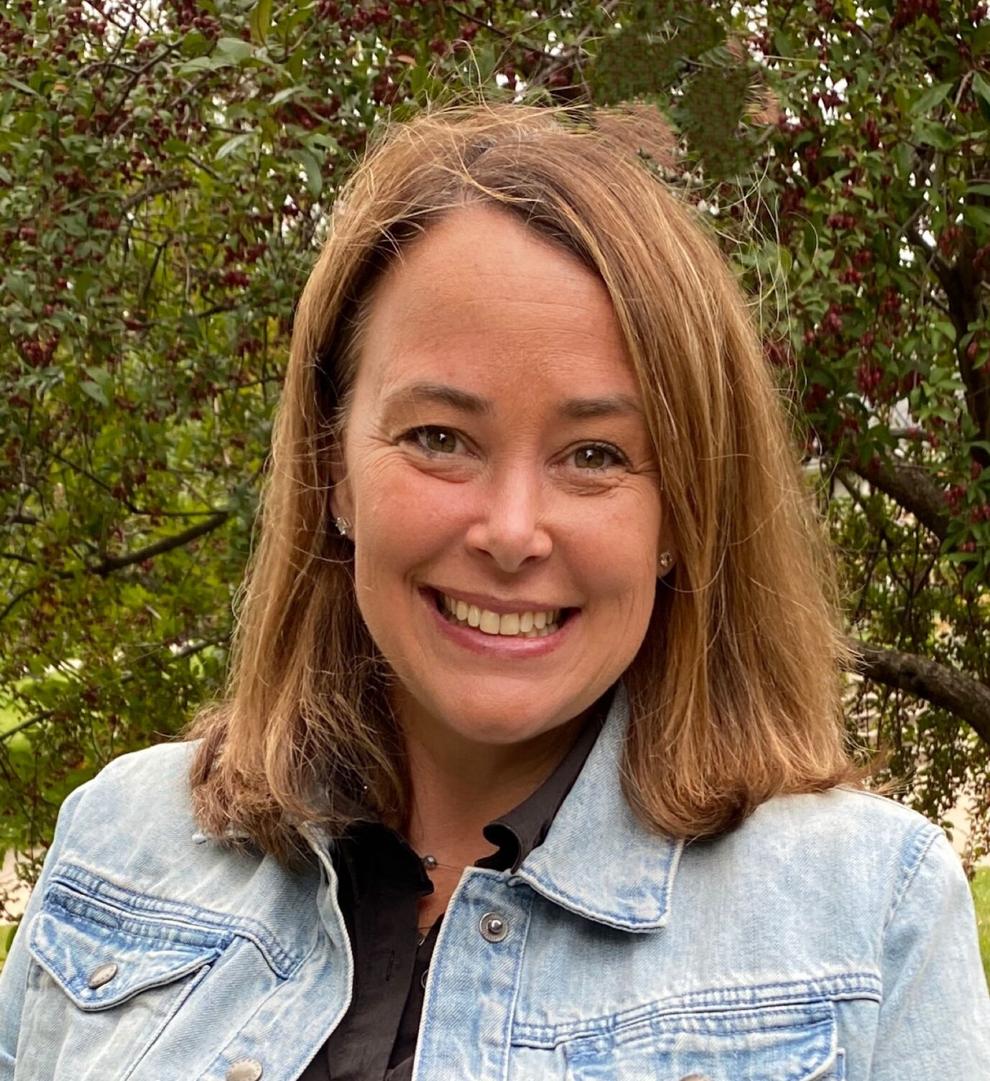 Family members: Bob, Maddie, Tommy, Heather
Education: (No response provided.)
Occupation: Marketing Communications & Non-profit development
Years living in Edina: 30 years in Edina (EHS class of 1993 + returned to Edina in 2002 for the schools)
Community involvement: Cornelia PTO, senior Party, Edina Cheer, Amplify Mission Network, Achieve Minneapolis volunteer
1. Why are you running for the Edina School Board?
By any measure the last two years have been difficult. I have watched, with rapt attention, the School Board navigate these complicated times. Without exception, the school board has become more obtuse, less open to other input and much more myopic. I am running for the school board so that all relevant voices in Edina are heard. Students and their families, especially.
The families of this district do not have "endorsed" candidates like the union and there were few voices for their concerns, thoughts and opinions reflected in the current board.
I am running to ensure that school policy is created with the needs, desires and expectations of both the teachers and residents of Edina. Our open enrollment has increased drastically. My concern is a growing number of families are choosing something other than EPS. That is not acceptable in a community that prides itself on excellence in education. With all voices being heard, we can more effectively create a school system to support Edina students and their families. I look forward to serving all people of Edina.
2. How do you think the district should balance student learning with COVID-19 safety measures?
I believe students should be in school.
I believe teachers should be able to teach in the most effective way they can.
3. What sources of input and/or information will you prioritize in your decision-making as a boardmember?
I will ask questions. I will seek to understand various points of view. I believe in diversity of thought and civil conversations. I will remember to check our collective and individual inherent biases and ask not only what we think we know, but why we think that to provide solid, sound, consistent direction for our schools to fulfill their mission.