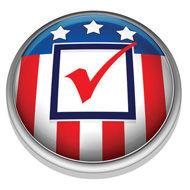 Election Day is Tuesday, Nov. 5
The lone contested election in the city of Richfield will focus on the school district's board of education.
With six candidates vying for three seats in the Tuesday, Nov. 5 election, incumbents Board Chairperson Crystal Brakke and Board Treasurer Paula Cole have filed for re-election. Incumbent John Ashmead did not file for re-election.
In addition to Brakke and Cole, challengers for the board are Tim Dallum, Susie Luttenegger, Julie Olmsted and Allegra Smisek.
Absentee voting
Polling locations will be open on Election Day for voting from 7 a.m. to 8 p.m., but voters may also vote absentee between now and Election Day.
Absentee ballots have been accepted in Richfield since Friday, Sept. 30 for residents who live within the Richfield School District #280. Ballots are available at the Richfield Municipal Center information desk, 6700 Portland Ave.
Hours for voting are 8 a.m. to 4:30 p.m., Monday through Friday (closed Saturday and Sunday).
An absentee ballot application is available by calling 612-861-0580 or emailing the absentee ballot application to hc.vote@hennepin.us.
Direct ballot voting
Direct voting is also available for those who want to place their ballots into a ballot counter at the Richfield Municipal Center in the council chambers beginning Tuesday, Oct. 29 through Monday, Nov. 4, for this school board election.
• Thursday, Oct. 31 – 8 a.m. to 4:30 p.m.
• Friday, Nov. 1 – 8 a.m. to 4:30 p.m.
• Saturday, Nov. 2 – 9 a.m. to 3 p.m.
• Sunday, Nov. 3 – Closed
• Monday, Nov. 4 – 8 a.m. to 5 p.m.
• Vote at a convenient time
• Have confidence that a ballot is immediately counted
• Verify ballot was properly filled out and accepted by the counting machine
• Avoid the hassle of placing absentee ballots in series of envelopes
More information
To register to vote, visit mnvotes.org. For more information, call the city of Richfield at 612-861-0580.
For more information about the candidates, read the voting guide published in the Oct. 17 edition of the Sun Current, or visit current.mnsun.com.