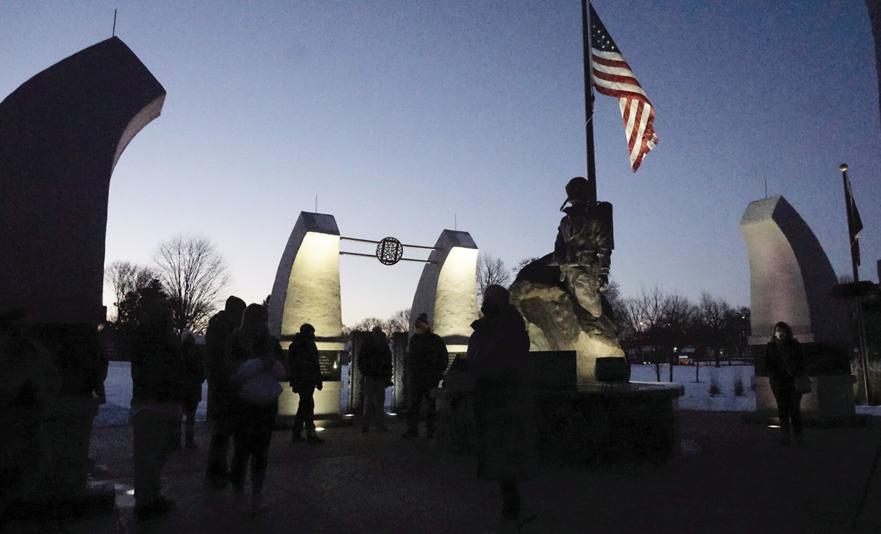 A Veterans Day ceremony was held Wednesday, Nov. 11, at Honoring All Veterans Memorial located in Richfield's Veterans Park.
About two dozen attended the brief ceremony as the sun set and the temperatures dropped. 
In addition to words honoring the sacrifice of all veterans, there was also the playing of "Taps," the firing of three volleys, and the reading of names added to the memorial in 2020.